About our client
Headquartered in Santa Barbara, FastSpring provides thousands of customers worldwide with a proven, highly acclaimed, and all-in-one e-commerce, subscription management and billing platform.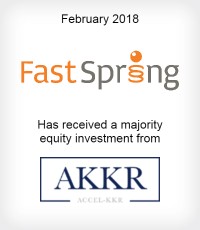 About our client
Office Practicum is a top ranked provider of electronic health record and practice management software for use in ambulatory primary care settings.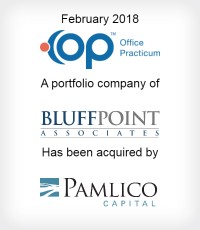 About our client
GovPayNet has been processing electronic payments of credit and debit cards on behalf of government entities for over 20 years.
About our client
Commonwealth Foreign Exchange ("CFX") is a leading independent provider of cross-border corporate payment solutions.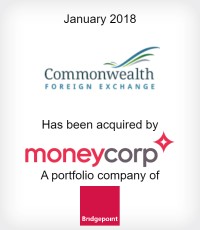 About our client
Calumet Specialty Products Partners, L.P. (CLMT) is a master limited partnership and a leading independent producer of high-quality, specialty hydrocarbon products in North America.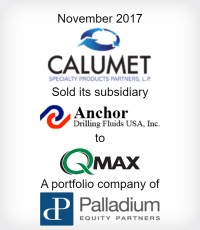 About our client
Action Resources, Inc. is a growth-oriented, leading provider of specialized transportation and environmental services. These services include specialty chemical, hazardous waste and heavy-haul transportation, freight brokerage, industrial cleaning and a broad range of environmental remediation services.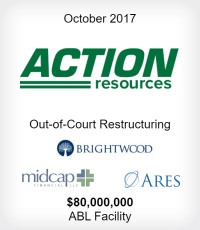 About our client
Forsythe is a leading enterprise IT company, providing advisory services, security, hosting and technology solutions for fortune 1000 organizations.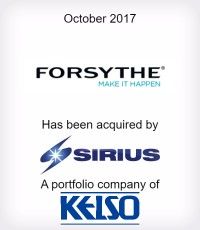 About our client
Evoqua is a leading provider of mission critical water treatment solutions, offering services, systems and technologies to support customers' full water lifecycle needs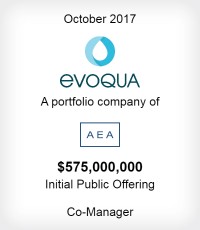 About our client
Located in Long Beach, California, Mercury Security is a global leader in the supply of OEM access control hardware. "Merc" has an installed base of 4 million control panels worldwide and has been providing enhanced access control technology to its valued partners since 1992.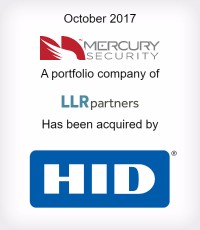 About our client
Microdynamics Group is a privately held, Chicago-based national provider of personalized transactional printing, inserting and mailing services.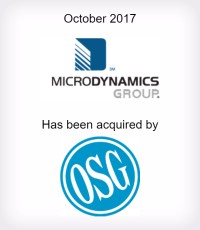 About our client
Founded in 2002, WilsonHCG is a leading global provider of recruitment process outsourcing and talent management solutions. WilsonHCG bolsters organizations' efforts to attract, engage and retain the talent they need to win in the rapidly evolving marketplace.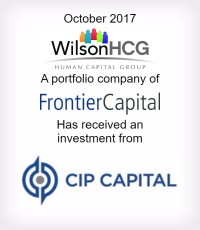 About our client
Founded in 2006, Energage is a HR Technology employee engagement company based in Exton, PA and formerly known as WorkplaceDynamics.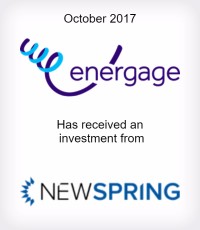 About our client
Based in Orlando, FL, Fleetgistics provides time sensitive, same day delivery services to attractive end markets through its three operating divisions. Partsfleet provides dedicated route delivery to automotive aftermarket customers.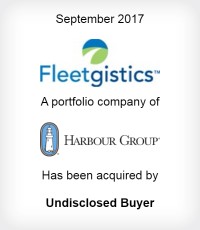 About our client
Cloudera delivers the modern platform for machine learning and advanced analytics built on the latest open source technologies.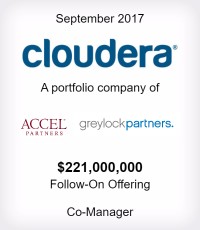 About our client
Founded in 1928, Beacon Roofing Supply, Inc. is the largest publicly traded distributor of residential and commercial roofing materials and complementary building products.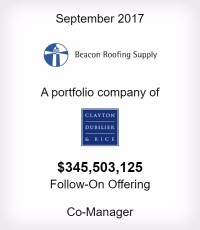 About our client
Azul is a low cost carrier and is the largest airline in Brazil in terms of departures and cities served.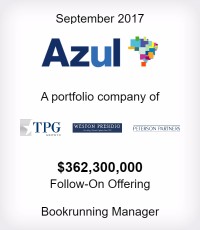 About our client
Sage Payment Solutions offers payment processing technology for businesses, merchants, and developers and partners.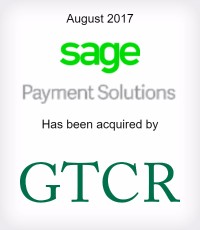 About our client
Tonka Water is a well established designer and manufacturer of customized water treatment systems with 57 years of successful experience in the water industry.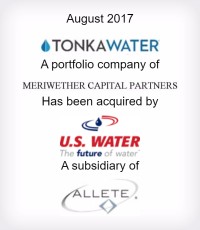 About our client
Malibu Boats is a leading designer, manufacturer and marketer of performance sport boats. The Company has two brands of performance sport boats - Malibu and Axis Wake Research. They have been a consistent innovator in the powerboat industry.
About our client
Phase One Consulting Group, Inc. provides IT strategy, organizational transformation, process and business analysis, investment management, solution architecture, solution engineering, agile development, and cyber security solutions.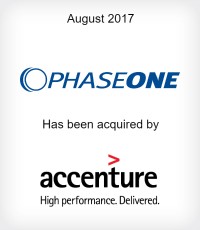 About our client
Roadrunner Transportation Systems, Inc. is a leading asset-light transportation and logistics service provider offering a full suite of solutions, including customized and expedited less-than-truckload, truckload and logistics, transportation management solutions, intermodal solutions, and air.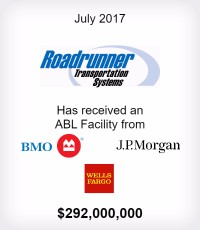 About our client
My Alarm Center, LLC is the 9th-largest provider of residential security alarm monitoring and home automation services in the U.S. Operating through six branch office locations, the Company currently serves over 185,000 subscribers across North America.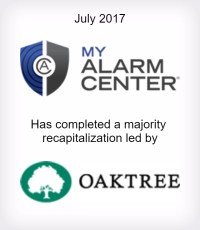 About our client
PetIQ is a rapidly growing distributor and manufacturer of veterinarian-grade pet prescription ("Rx") medications, over-the-counter ("OTC") flea and tick preventatives and health and wellness products for dogs and cats.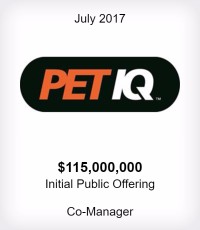 About our client
Dynasafe International AB ("Dynasafe" or the "Company") is a global market leader in ordnance clearance and disposal, a segment of the chemical, biological, radiological and nuclear hazards and explosive devices ("CBRNe") industry.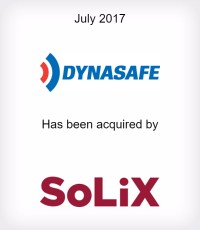 About our client
PayLease provides online payments, billing, and utility expense management tools to HOAs and property management companies.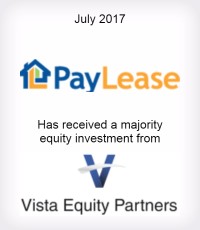 About our client
Founded in 2016, Flybondi.com is an Argentine company and the first low cost airline in the country.
About our client
Arrayent is an independent, cloud-based Internet of Things (IoT) provider of end-to-end Platform-as-a-Service (PaaS) solutions to international consumer brands seeking to offer connected products in the global marketplace. The Company provides the only turn-key IoT cloud platform solution specifically designed for manufacturers of mass-market consumer products.
About our client
Carter-Waters, headquartered in Kansas City, MO, is a distributor of construction materials and equipment utilized in concrete construction applications to commercial, highway and residential contractors.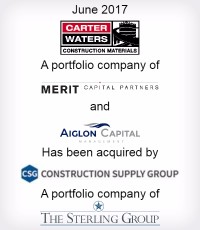 About our client
English Color & Supply is a leading value-added distributor of automotive paint and body shop supplies in the Southern United States, with an established footprint in Texas, New Mexico, Oklahoma, Arkansas, Mississippi, Louisiana, Alabama, Tennessee and Florida.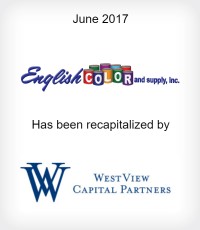 About our client
Tintri's mission is to provide large organizations and cloud service providers with an enterprise cloud platform that offers public cloud capabilities inside their own data centers and that can also connect to public cloud services.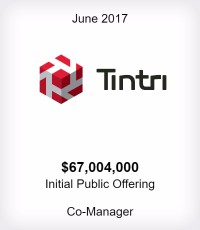 About our client
SwipeClock is the leading provider of cloud-based integrated workforce management software solutions that include automated time and attendance, advanced scheduling and leave management capabilities.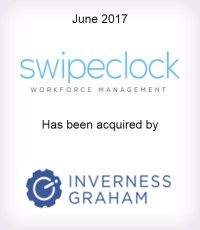 About our client
Blue Apron was founded in 2012 premised on a simple desire – the company's founders wanted to cook at home with their families, but they found grocery shopping and menu planning burdensome, time consuming, and expensive. Blue Apron's core product is the cooking experience it helps its customers create.
About our client
The Reflexis cloud-based Real-Time Store Operations Platform helps retailers simplify store operations, provide improved line of sight for field managers, and streamline corporate processes.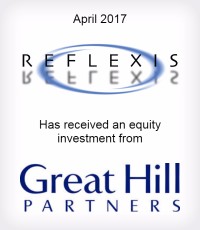 About our client
Formed in 2014 via the merger of two regional hospice providers, today the Care Hospice platform operates in eight states and serves over 830 patients daily.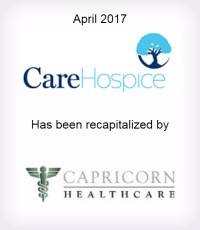 About our client
IBERIABANK Corporation, a Louisiana corporation, is a financial holding company with 304 combined locations, including 199 bank branch offices and three loan production offices.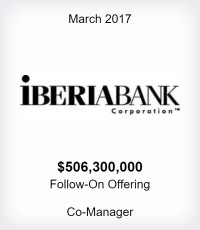 About our client
First Defiance Financial Corp., headquartered in Defiance, Ohio, is the holding company for First Federal Bank of the Midwest and First Insurance Group.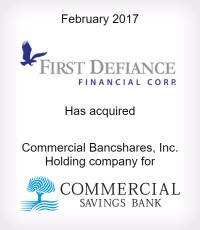 About our client
Headquartered in the Research Park at Florida Atlantic University, MobileHelp is a leading provider of mobile Personal Emergency Response Systems (PERS) and health management solutions.
About our client
GMS is the leading North American distributor of wallboard, ceilings and complementary interior construction products. Its core customers are interior contractors who install the Company's products in non-residential and residential buildings.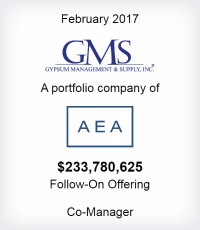 About our client
Fire & Life Safety America ("FLSA" or the "Company") designs, installs, inspects, and services a comprehensive range of customized fire and life safety solutions including fire alarm and suppression systems, sprinklers and customized special hazards systems for high-risk deployments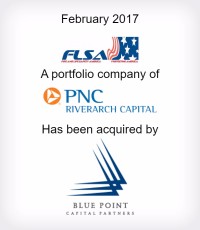 About our client
Trusted by more than 250,000 businesses worldwide, Magento Commerce is the leading provider of cloud commerce innovation to merchants and brands across B2C and B2B industries.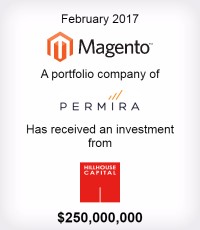 About our client
Since 1963, Klaussner Home Furnishings has been the leading solutions provider to the furniture industry. Klaussner's product offering spans the entire furniture and home furnishings category, including upholstery, casegoods, leather, motion furniture, mattress and bedding as well as outdoor.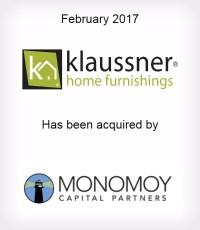 About our client
Michael C. Fina Recognition offers companies robust recognition, rewards, and incentive programs that drive engagement and deliver positive business outcomes.
About our client
GPM, based in Richmond, VA, operates or supplies fuel to over 1,000 stores located throughout 18 states, making it the overall eighth largest convenience store chain in the country. In addition to quality fuel, GPM's convenience stores offer a variety of food, beverage and grocery items.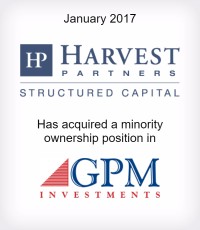 About our client
Engage is an innovative, market-leading solutions provider for the global loyalty and incentive industry. Engage products include its proprietary SaaS-based platform that manages end to end loyalty rewards, employee recognition, sales and sales channel incentive programs on a global basis.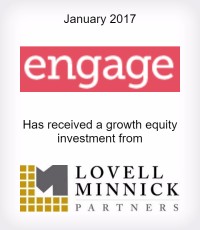 About our client
Utimaco is a leading global provider of specialist professional Cyber Security and Compliance Solutions with a track-record of double digit top-line growth.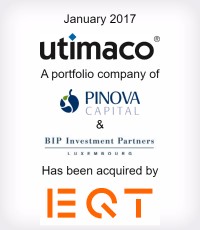 About our client
Dieter Braun GmbH serves customers in the automotive, machinery and plant construction, cable manufacturing, and household appliance industries worldwide.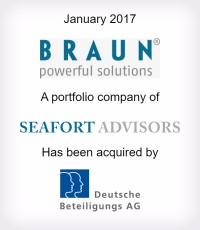 About our client
Headquartered in Fort Lauderdale, FL, Goldco LLC is a leading franchisee of Burger King restaurants in Florida.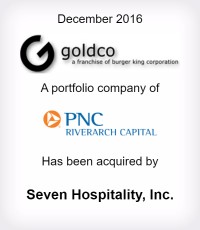 About our client
Headquartered in Phoenix, Arizona, Border was founded in 1955 and operates 10 branches in the Southwestern United States. Border is a leading distributor of construction materials, accessories and tools, primarily for professional concrete and masonry contractors.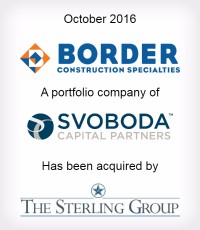 About our client
Founded in 1992 and based in Atlanta, GA, Delaney is a premier designer and value-added distributor of high-quality residential and commercial locksets, bath accessories, hinges and other builders hardware.
About our client
Marquis is a Plano, Texas-based company that is focused on getting results for over 400 financial institutions nationwide. Marquis sets its clients apart from their competition by providing expertise in data analytics, MCIF, CRM, strategic consulting, profitability and direct marketing – along with CRA, HMDA & Fair Lending compliance.