About our client
The Axon network is a network of devices, apps and people that helps law enforcement become smarter and safer. The company's mission is to protect life.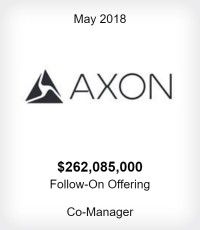 About our client
Lorex Technology, formerly a business unit of FLIR Systems, Inc., is one of the leading North American providers of video surveillance hardware systems to both residential and commercial end markets.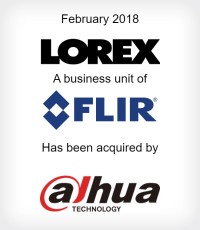 About our client
Located in Long Beach, California, Mercury Security is a global leader in the supply of OEM access control hardware. "Merc" has an installed base of 4 million control panels worldwide and has been providing enhanced access control technology to its valued partners since 1992.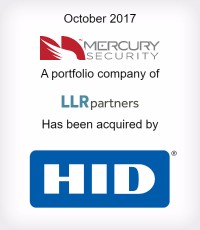 About our client
My Alarm Center, LLC is the 9th-largest provider of residential security alarm monitoring and home automation services in the U.S. Operating through six branch office locations, the Company currently serves over 185,000 subscribers across North America.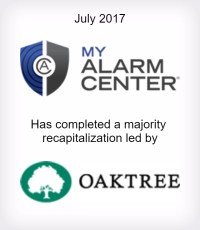 About our client
Dynasafe International AB ("Dynasafe" or the "Company") is a global market leader in ordnance clearance and disposal, a segment of the chemical, biological, radiological and nuclear hazards and explosive devices ("CBRNe") industry.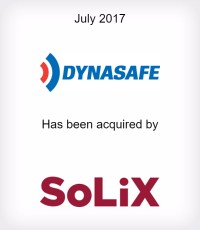 About our client
Arrayent is an independent, cloud-based Internet of Things (IoT) provider of end-to-end Platform-as-a-Service (PaaS) solutions to international consumer brands seeking to offer connected products in the global marketplace. The Company provides the only turn-key IoT cloud platform solution specifically designed for manufacturers of mass-market consumer products.
About our client
Kings III Emergency Communications is an industry-leading provider of turnkey emergency monitoring solutions for building owners and property managers. The Company's offering includes proprietary hardware, installation, monitoring and maintenance services for on-site emergency phones.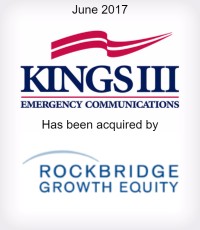 About our client
3SI Security Systems is a leading provider of covert, managed asset tracking solutions delivered through a subscription-based, recurring revenue model. The Company's proprietary offerings are tailored to meet the unique challenges of numerous vertical markets, most notably financial services, retail, pharmaceutical and law enforcement.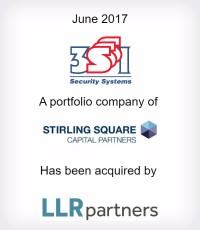 About our client
Alarm.Com Holdings, Inc. is the leading platform solution for the connected home with over four million subscribers nationwide.
About our client
Headquartered in the Research Park at Florida Atlantic University, MobileHelp is a leading provider of mobile Personal Emergency Response Systems (PERS) and health management solutions.
About our client
Fire & Life Safety America ("FLSA" or the "Company") designs, installs, inspects, and services a comprehensive range of customized fire and life safety solutions including fire alarm and suppression systems, sprinklers and customized special hazards systems for high-risk deployments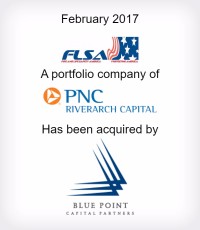 About our client
Electric Guard Dog, LLC is the largest provider of monitored electric security fence systems in the United States. Company's highly effective theft deterrent solutions allow customers to protect high-value assets stored in outdoor environments.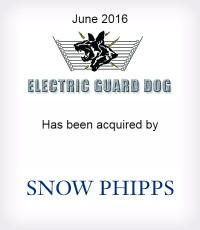 About our client
NICE Systems Ltd. is a worldwide provider of software solutions which enable organizations to improve customer experiences and business results, ensure compliance, fight financial crime and safeguard people and assets. Qognify delivers enterprise class video management, video analytics and situation management software.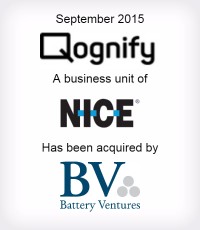 About our client
Universal Services of America, Inc., a portfolio company of Warburg Pincus and Partners Group, is a leading provider of guarding, security systems integration and other facilities services nationwide. The Company offers solutions for a variety of different property types across both the commercial and government markets.
About our client
Protection 1, Inc. is a leading full-service, national provider of security monitoring systems and services to 1.5 million residential, commercial, national accounts and wholesale customers.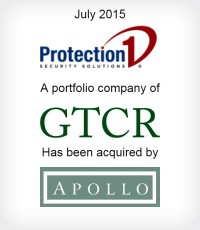 About our client
Alarm.com is the leading platform solution for the connected home. The company's multi-tenant software-as-a-service platform enables home and business owners to intelligently secure their properties and automate and control a broad array of connected devices through a single, intuitive user interface.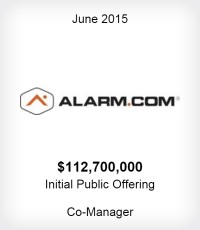 About our client
Fire and Life Safety America, Inc. designs, fabricates, installs, inspects and services fire and life safety solutions. The Company serves the commercial, education, government, healthcare, hospitality, industrial and retail industries nationwide.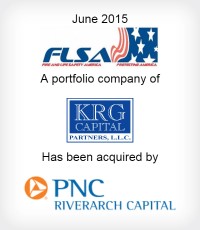 About our client
IC Real Tech is a leading technology innovator of video surveillance and security products and works with such global technology leaders as Verizon, Qualcomm and Motorola Solutions.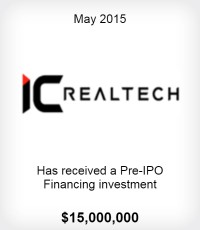 About our client
Ackerman Security Systems is a leading provider of security system installation, servicing and monitoring in the Atlanta and Metropolitan Washington, D.C. markets.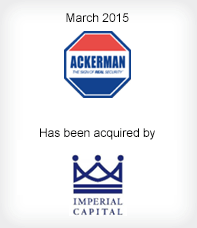 About our client
Seon develops, manufactures and markets mobile video surveillance systems for the school and transit bus markets. Seon also offers fleet management solutions, such as passenger ridership tracking, to give fleet managers real-time information about fleet operations.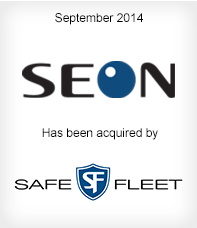 About our client
Established in 1966, Trans-Alarm offers design, installation and service for residential, commercial and industrial building security. Each system is customized through the application of items like intrusion alarms, fire and sprinkler alarms, card access control and more.
About our client
SimpliSafe is a leading provider of do-it-yourself alarm monitoring solutions for residential customers in the United States. Its solutions are customized to address the needs of consumers seeking alternatives to traditional alarm monitoring.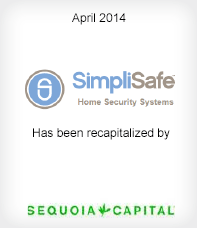 About our client
EF Johnson Technologies, Inc. focuses on innovating, developing, and marketing the highest quality secure communications solutions to organizations whose mission is to protect and save lives. The Company's customers include the public sector.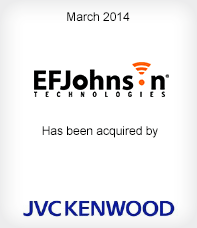 About our client
VideoIQ is a provider of real-time intelligent video analytics solutions for security and business intelligence applications. They enable users to prevent security incidents and improve operational efficiency through intelligent video monitoring and intelligence.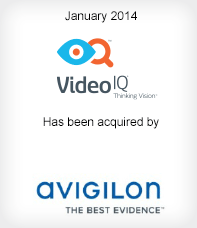 About our client
Envysion is a leading provider of cloud-based, managed video surveillance-as-a-service solutions for retail, restaurant, wireless, convenience store and cinema customers. These video-based business intelligence solutions allow customers to enhance their operational and financial efficiency.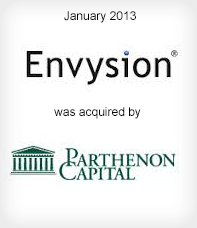 About our client
T&M is a provider of comprehensive security services, including executive protection, manned guarding, private investigations and security consulting, with operations in New York, New Jersey, Connecticut and Israel.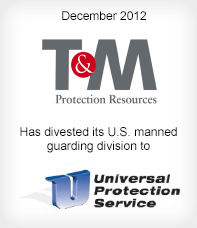 About our client
The Blackstone Group L.P. is a publicly owned investment manager. The firm also provides financial advisory services to its clients. It provides its services to public and corporate pension funds, academic, cultural, and charitable organizations. The firm manages separate client focused portfolios.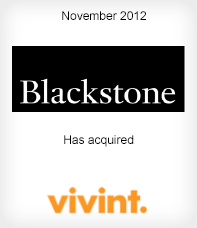 About our client
March Networks is a leading provider of intelligent IP video solutions. The Company has assisted some of the largest commercial and government organizations in transitioning from traditional CCTV to advanced surveillance technologies.
About our client
Alarm Capital Alliance is an independently-owned company focused on serving the alarm industry. The Company purchases an alarm company's accounts at competitive multiples with no minimum account requirements.
About our client
DTT Surveillance, Inc. offers digital surveillance system solutions to the restaurant and hospitality industries. The company provides employee cash handling and housekeeping auditing solutions through its product SmartAudit.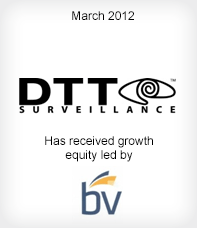 About our client
About our client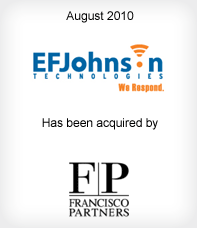 About our client
Thales is a leading international group, addressing defense, aerospace and security markets worldwide.Thales's expertise spans the entire value chain, providing all the capabilities its customers require, from equipment and systems to comprehensive support services.
About our client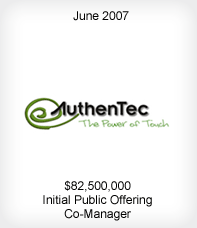 About our client