About our client
Uniquely positioned as the single vendor that solves the broad array of complex data-driven challenges for the global investment management industry, Confluence provides a data-centric platform of solutions which share value across products – from data integration and governance to calculation, output and reporting.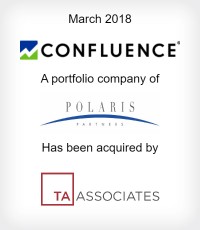 About our client
Booker is the leading technology management platform for salons and spas, delivering an end-to-end solution for business owners to compete in the rapidly growing market for local services.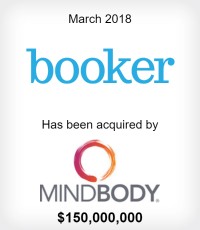 About our client
GovPayNet has been processing electronic payments of credit and debit cards on behalf of government entities for over 20 years.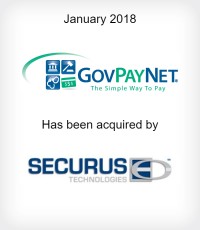 About our client
TRAKAmerica provides recovery management solutions. The Company offers credit card, personal loans, direct deposit accounts, bank, and retail cards recovery services. TRAKAmerica operates throughout the United States.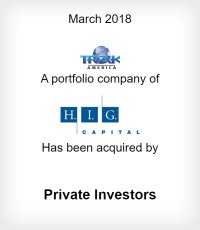 About our client
Commonwealth Foreign Exchange ("CFX") is a leading independent provider of cross-border corporate payment solutions.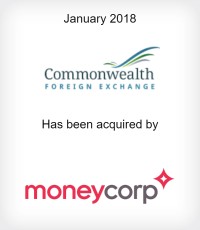 About our client
ICD is a leader in institutional trading and investment risk management. ICD's next-generation Software-as-a-Service portal, best practices methodologies and award-winning Transparency Plus® exposure analytics, support corporate treasury with end-to-end solutions.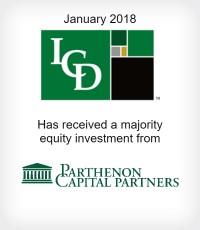 About our client
BluePay is a provider of technology-enabled payment processing solutions to over 23,000 active merchants and enterprises. These payment solutions integrate payment processing functionality with third-party software and custom enterprise systems supporting a variety of industries and functions.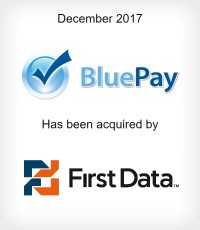 About our client
Digital River World Payments (DRWP) is a global payment services provider (PSP), delivering comprehensive online payment acceptance and optimization solutions for a wide variety of industry verticals and business segments.
About our client
Microdynamics Group is a privately held, Chicago-based national provider of personalized transactional printing, inserting and mailing services.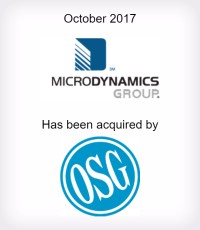 About our client
Global Cash Card Inc. provides customized paycard solutions for businesses and individuals worldwide. It primarily focuses on the provision of prepaid ATM, prepaid Visa, and MasterCard debit cards.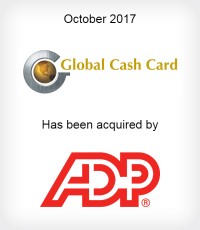 About our client
Professional Capital Services (PCS) provides a comprehensive, unbiased back-office solution for independent financial advisors.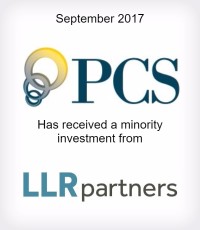 About our client
CashStar is an industry-leading provider of gift card commerce solutions at the forefront of mobile payments and digital gifting.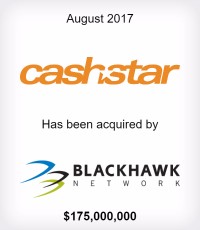 About our client
Sage Payment Solutions offers payment processing technology for businesses, merchants, and developers and partners.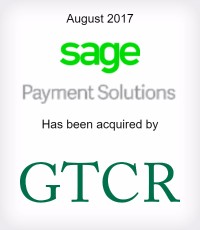 About our client
TIO is a leading multi-channel bill payment processor in North America and processed more than $7 billion USD in consumer bill payments in fiscal 2016.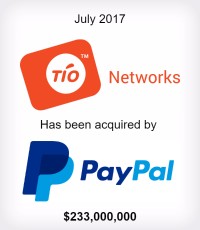 About our client
OSG is a next-generation business technology partner providing integrated customer communications solutions through a state-of-the-art processing environment.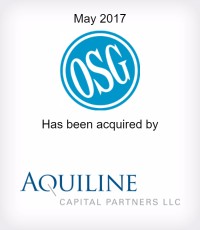 About our client
New State Capital Partners, LLC is an entrepreneurial-minded private equity firm that strives to be more nimble, more decisive and more cooperative than larger, institutional firms.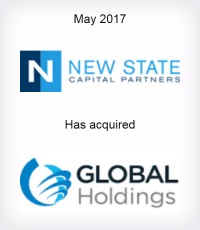 About our client
Acculynk, Inc. provides payment processing and authentication software solutions for online and mobile commerce markets in the United States, China, India, Puerto Rico, and internationally.
About our client
BISAM Technologies is an industry leader in performance measurement, attribution and multi-asset risk analytics to the largest, most sophisticated global asset and investment managers.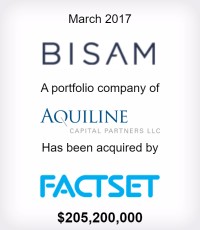 About our client
Vintage is a top provider of full-service regulatory compliance and shareholder communications services. The company serves public and private companies, investment banks, asset managers, attorneys and investors across three practice areas: Capital Markets, Corporate Services and Institutional & Fund Services.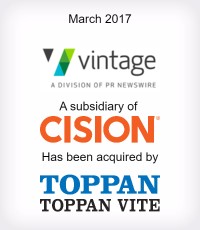 About our client
Jefferson National is a recognized innovator of a leading tax-advantaged investing platform for RIAs, fee-based advisors and the clients they serve.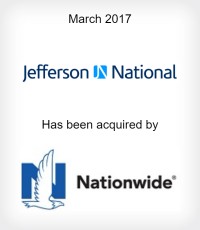 About our client
Dash Financial is a leading trading technology provider. Its advanced, pure agency execution and analytics platform offers unmatched levels of transparency and control, empowering buy-side traders to analyze and adapt their trading strategies.
About our client
Community Bank System, Inc. operates more than 200 customer facilities across Upstate New York and Northeastern Pennsylvania through its banking subsidiary, Community Bank, N.A. With assets of approximately $8.7 billion, the DeWitt, N.Y. headquartered company is among the country's 150 largest financial institutions.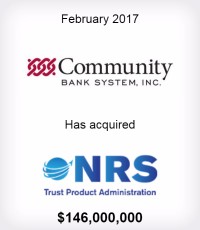 About our client
Engage is an innovative, market-leading solutions provider for the global loyalty and incentive industry. Engage products include its proprietary SaaS-based platform that manages end to end loyalty rewards, employee recognition, sales and sales channel incentive programs on a global basis.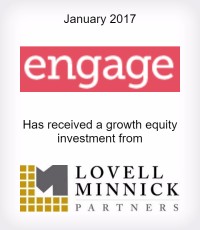 About our client
AssetMark, Inc. is a leading independent provider of innovative investment and consulting solutions serving financial advisors. The firm provides investment, relationship and practice management solutions that advisors use to help clients achieve their investment objectives and life goals.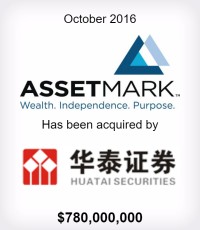 About our client
PaySimple is a leading Service Commerce platform for businesses. PaySimple enables businesses to market services, accept payments, and retain customers using one end-to-end solution that covers everything from payments and appointments, to online sales and customer management.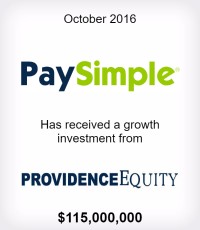 About our client
TransCentra's Billing and Payments Services address the most pressing concerns of today's corporate treasury departments and financial institutions. The company's easy-to-manage, comprehensive approach to billing and payments tames the pressures and complexities of multichannel revenue cycle management.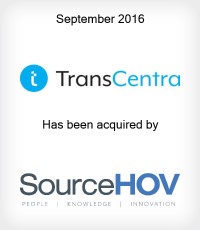 About our client
Marquis is a Plano, Texas-based company that is focused on getting results for over 400 financial institutions nationwide. Marquis sets its clients apart from their competition by providing expertise in data analytics, MCIF, CRM, strategic consulting, profitability and direct marketing – along with CRA, HMDA & Fair Lending compliance.
About our client
RedVision combines innovative technology with highly qualified service professionals to be the premier provider of title searches and real property data solutions in the nation. Managed by industry experts, RedVision is your single point provider for comprehensive title reporting and property research solutions.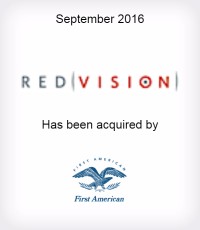 About our client
Higher One is a leading payments technology provider for higher education headquartered in New Haven, Connecticut.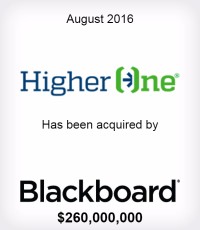 About our client
Based in the San Francisco Bay Area, Blackhawk Network is a multinational prepaid payment network utilizing proprietary technology to offer a broad range of prepaid gift, telecom and debit cards in physical and electronic forms, as well as related prepaid products and payment services.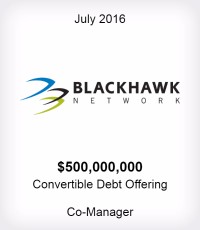 About our client
Bluepoint Solutions provides end-to-end payment processing and content management solutions to financial institutions nationwide.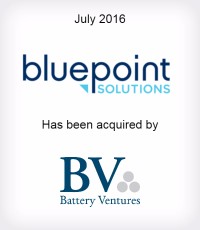 About our client
ACAMS is the leading global provider of compliance, information, and education solutions dedicated to enhancing the knowledge and expertise of Anti-Money Laundering ("AML") and financial crime prevention professionals.
About our client
SigFig is a leading provider of digital wealth management solutions dedicated to making high-quality investment advice more accessible and affordable to investors of all wealth levels.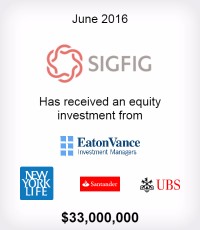 About our client
Francisco Partners is a leading global private equity firm, which specializes in investments in technology and technology-enabled services businesses.
About our client
JCIII & Associates was founded in 2001 and is focused on standard and specialized documentation reviews, staffing, industry specific software solutions and operations consulting. The company serves major banking institutions, Wall Street firms and hedge funds.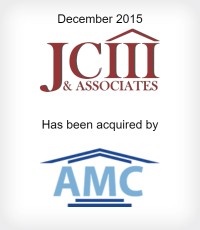 About our client
Higher One partners with colleges and universities to lower their administrative costs and to improve graduation rates. The company provides a broad array of payment, refund disbursement and data analytics and management tools to institutions that help save money and enhance institutional effectiveness.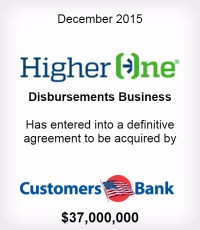 About our client
Primatics addresses a financial institution's most complex risk and finance challenges with EVOLV®, its open platform enhanced with integrated solutions. Built by industry experts, EVOLV® uniquely equips financial institutions to efficiently meet changing accounting, risk, compliance, regulatory, market and business needs.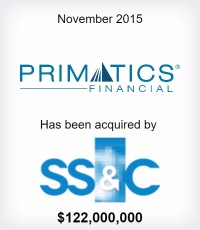 About our client
CPI Card Group is a leading provider of comprehensive Financial Payment Card solutions in North America.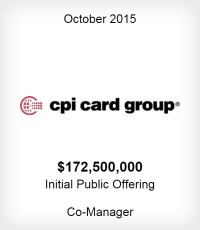 About our client
Founded in 1989, Smart Tuition is a leader in providing a robust student billing and payments processing platform through its SaaS school accounts receivables offering. Smart Tuition supports the educational mission of faith based schools, as well as independent private schools across the United States.
About our client
Q2 is a leading provider of secure, cloud-based virtual banking solutions. Q2 enables regional and community financial institutions, or RCFIs, to deliver a robust suite of integrated virtual banking services and engage more effectively with their retail and commercial account holders.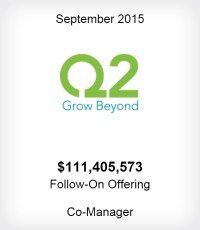 About our client
Experian is the leading global information services company, providing data and analytical tools to clients. The Company helps businesses manage credit risk, prevent fraud, target marketing offers and automate decision making and also helps people check their credit report and credit score, and protect against identity theft.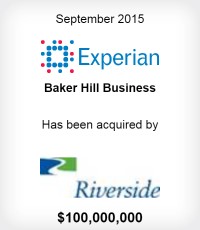 About our client
WMSi is a leading provider of technology-enabled rollover, financial planning and content and data solutions to the retirement services and financial advisor markets. Founded in 2000, WMSi is backed by a seasoned and proven management team with exceptional operating and industry experience.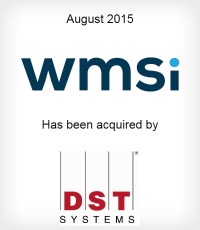 About our client
Banker's Toolbox is the leading provider of Bank Secrecy Act anti-money laundering compliance and fraud prevention solutions for the financial industry. The Company's products are delivered via on-premise, third-party hosted or SaaS subscription models. The Company was founded in 2000 and is headquartered in Austin, TX.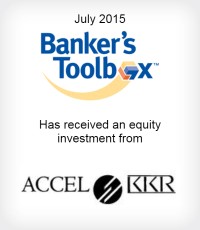 About our client
Columbus Data Services, based in Dallas, Texas, is a leading ATM and issuer processor, providing ATM ISOs, financial institutions, and merchants with ATM driving and management services, network gateway access and debit card management services.

About our client
NorthStar is the leading provider of outsourced asset management, portfolio accounting software and fund servicing solutions to investment advisors and money managers.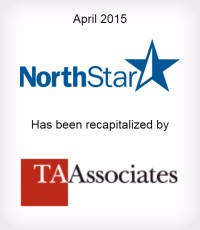 About our client
Situs is the premier global provider of end-to-end strategic business solutions and integrated process and technology solutions for the Commercial Real Estate ("CRE") industry. Situs is headquartered in Houston and has offices throughout the United States, Europe, and Asia.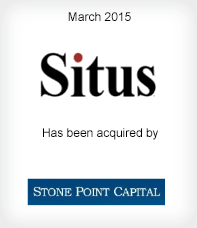 About our client
eMoney is the leading provider of SaaS-based wealth management software solutions which facilitate increased collaboration and deeper relationships between financial advisors and their clients. The Company is headquartered in Conshohocken, PA with an additional office in La Jolla, CA.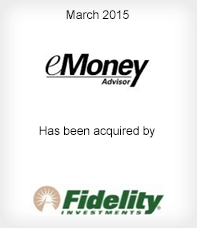 About our client
Q2 Holdings, Inc. provides cloud-based virtual banking solutions to regional and community financial institutions in the United States. Q2 delivers its solutions using a software-as-a-service model. The Company was founded in 2005 and is headquartered in Austin, Texas.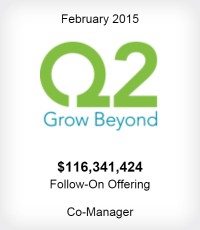 About our client
OnDeck is an online platform for small business lending. Enabled by proprietary technology and analytics, the Company aggregates and analyzes thousands of data points from dynamic, disparate data sources to assess the creditworthiness of small businesses rapidly and accurately.
About our client
Alegeus Technologies is a leader in healthcare and benefit payments - offering a comprehensive platform for the administration of tax-advantaged benefit accounts, the industry's widely-used benefit debit card and services for the outsourced management of claim payments and associated data exchange.