About our client
AURELIUS Equity Opportunities employs its management capacities and the necessary financial resources to invest in product innovation, sales and research in order to develop the potential of its subsidiaries.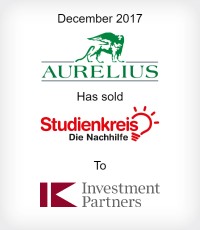 About our client
Founded in 2002, ValoreBooks is dedicated to providing students textbook discounts and world-class customer service. Their textbook marketplace of over 20,000 sellers offers discounts up to 90% on over 18 million textbook titles and the lowest rental prices available.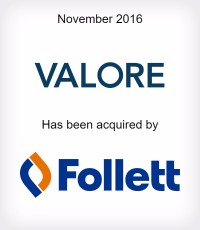 About our client
Higher One is a leading payments technology provider for higher education headquartered in New Haven, Connecticut.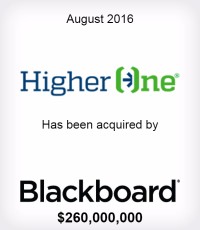 About our client
Founded in 1997 and headquartered in Arlington, VA, Symplicity sells SaaS-based solutions to over 1,200 institutions that help manage all aspects of a student's life on campus, including career services, academics, behavioral intervention, and student conduct.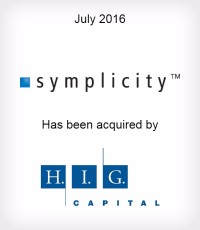 About our client
Higher One partners with colleges and universities to lower their administrative costs and to improve graduation rates. The company provides a broad array of payment, refund disbursement and data analytics and management tools to institutions that help save money and enhance institutional effectiveness.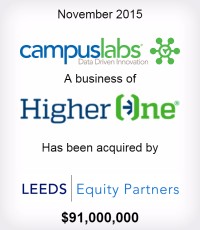 About our client
Instructure provides an innovative, cloud-based learning management platform for academic institutions and companies worldwide.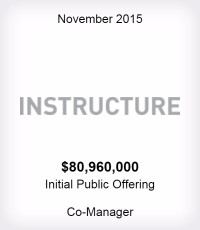 About our client
The Studienkreis Group is one of Europe's largest private-sector education specialists. The company offers professional mentoring services, from elementary school to high school.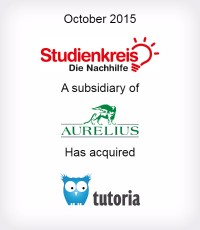 About our client
Founded in 1989, Smart Tuition is a leader in providing a robust student billing and payments processing platform through its SaaS school accounts receivables offering. Smart Tuition supports the educational mission of faith based schools, as well as independent private schools across the United States.
About our client
Serving over 550 clients representing more than 650 institutions, TouchNet is a leading provider of comprehensive campus commerce solutions including a suite of integrated e-payment software modules and an array of acquiring, issuing and payment processing solutions.
About our client
finalsite delivers a SaaS-based, customized web platform to independent and public schools, colleges and organizations seeking to centralize and enhance their online learning and communications offerings. The software provides schools with a single interface to distribute digital content.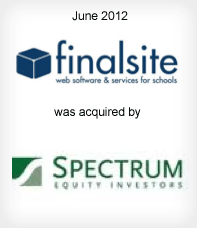 About our client
GeoLearning is a US company headquartered in West Des Moines, Iowa, offering on-demand software as a service learning management system solutions for corporate internal training, talent management andexternal initiatives.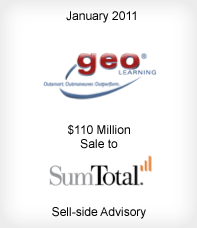 About our client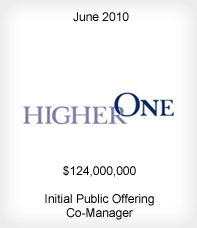 About our client