About our client
ExamSoft is an education technology company based in Dallas, Texas, that builds scalable software solutions that provide the highest level of exam security and integrity to education and certification institutions across a variety of verticals, settings and modalities.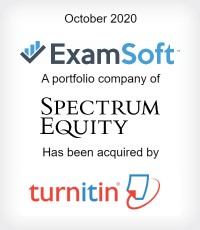 About our client
Built for wealth management professionals, YCharts offers comprehensive data, powerful visualization tools, and advanced analytics for equity, mutual fund and ETF research, portfolio construction, idea generation, and market monitoring.
About our client
Founded in 2002, XCM today serves professional tax & accounting firms of all sizes across the U.S. and Canada. XCM's solutions help firms control their workflow processes and allocate their resources in order to achieve greater efficiency, productivity and profitability.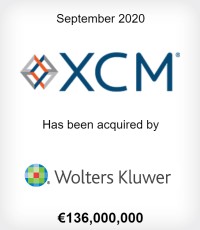 About our client
i3 Verticals delivers seamlessly integrated payment and software solutions to small- and medium-sized businesses and other organizations in strategic vertical markets, such as education, non-profit, the public sector, property management, and healthcare and to the business-to-business payments market.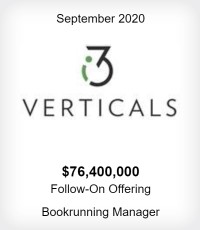 About our client
Founded in 2012, Wagepoint is simple payroll software designed for small businesses and backed by the world's friendliest team. Intuitive and easy-to-use, Wagepoint helps North American small businesses and the accountants and bookkeepers who serve them, automate the most time-consuming parts of payroll.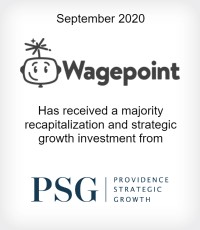 About our client
About our client
Reflexis Systems is the leading provider of intelligent workforce management, execution and communication solutions for multi-site organizations in retail, food service, hospitality, and banking.
About our client
ZoomInfo is a leading go-to-market intelligence platform for sales and marketing teams. The company's cloud-based platform provides highly accurate and comprehensive information on the organizations and professionals they target.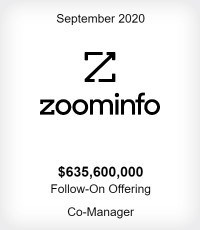 About our client
About our client
Pepperjam is a performance marketing solutions provider powering growth for marketers seeking a scaled alternative to their primary sales and marketing channels.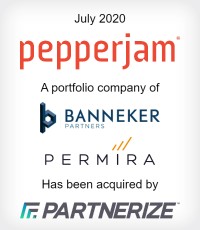 About our client
F24 is the pan-European leader for SaaS-based emergency notification, crisis & incident management and critical communication solutions.
About our client
QGenda is a leading innovator of provider scheduling, clinical capacity management and labor analytics.
About our client
MRI is a global provider of real estate software applications and hosted solutions.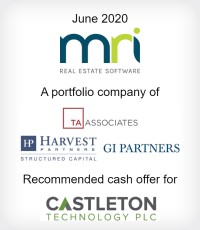 About our client
Headquartered in New York, NY, Innovest Systems, LLC is a leading provider of scalable, SaaS-based solutions enabling trust companies, banks, wealth managers and other asset stewards to invest, monitor, analyze and service investment portfolios.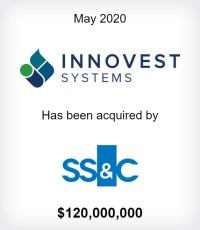 About our client
Docupace is the leading provider of SaaS-based digital and data compliance solutions to broker-dealers, RIAs and financial advisors.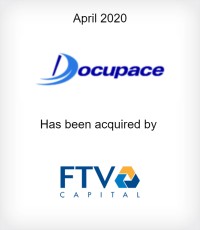 About our client
Wellbeing Software is a healthcare technology provider with a presence in more than 80% of NHS organisations.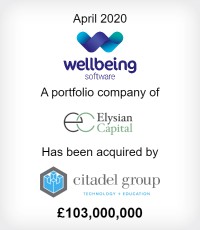 About our client
Docutech is the leading provider of SaaS-based, dynamic document generation, eClose and document delivery solutions for the mortgage industry.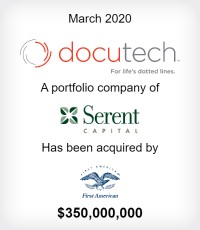 About our client
Solovis is leading fintech innovation for institutional investors with a powerful cloud-based platform for multi-asset class portfolio management, reporting and analytics – uniquely designed for the limited partner community.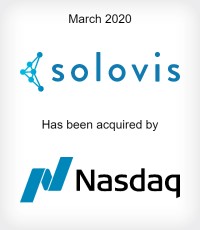 About our client
OutMatch is a market leading, SaaS provider of predictive talent analytics solutions that help clients maximize the lifetime value of their employees, delivered through its proprietary Outmatch Talent Intelligence Platform.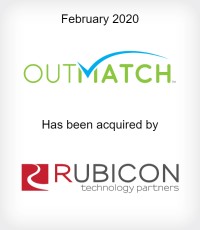 About our client
AffiniPay develops industry-specific online tools for legal, accounting and association professionals to accept payments quickly and securely.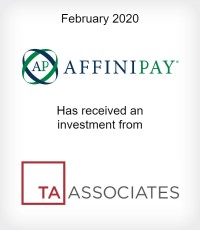 About our client
Ncontracts provides risk, vendor, and compliance management software to a rapidly expanding customer base of financial institutions located in all 50 states and U.S. territories.
About our client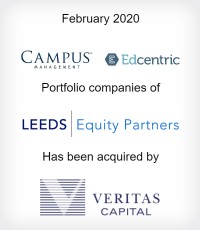 About our client
Asure Software (NASDAQ: ASUR) offers a suite of solutions to help clients optimize and manage their mobile workforces and their global workspaces.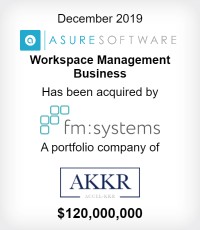 About our client
Marlin is a global investment firm with over $6.7 billion of capital under management. The firm is focused on providing corporate parents, shareholders and other stakeholders with tailored solutions that meet their business and liquidity needs.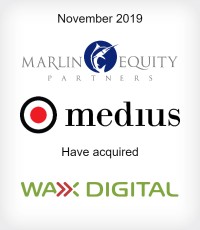 About our client
Fi360, a fiduciary education, training and technology company, helps financial intermediaries use prudent fiduciary practices to profitably gather, grow and protect investors' assets.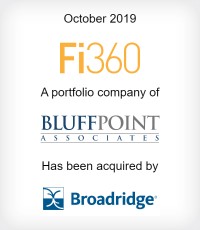 About our client
VONQ empowers hiring teams to attract the right applicants. VONQ serves nearly 1,000 corporate clients, including several Fortune 500 customers, such as Lidl and BMW Group Netherlands, among others.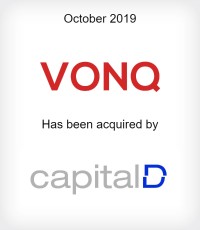 About our client
Makers of the popular and award-winning Salon Iris, Orchid, 123Pet and Inkbook software, DaySmart is the leading provider of business management tools designed to make it easier for entrepreneurs to run and grow their businesses.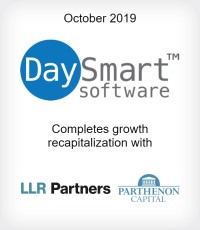 About our client
Peloton is the largest interactive fitness platform in the world with a loyal community of over 1.4 million members. Peloton pioneered connected, technology-enabled fitness, and the streaming of immersive, instructor-led boutique classes to its Members anytime, anywhere.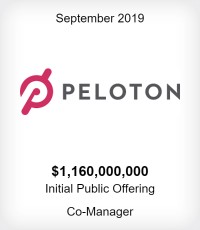 About our client
With more than 30 million job vacancies in 77 countries and over 300 million unique visitors per year, Neuvoo is one of the fastest growing job sites in the world. Neuvoo's mission is to centralize all jobs available on the web, whether they come from companies' career websites, staffing agencies or job boards.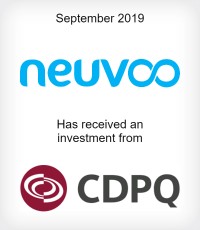 About our client
MetaMetrics® is an award-winning education technology organization that offers the only scientifically valid, universal scales for measuring reading and listening (Lexile®) as well as math (Quantile®).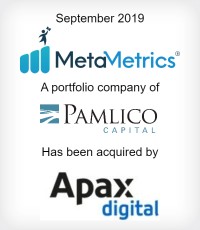 About our client
Ventiv Technology provides software and solutions that empower organizations to achieve optimal results from their risk, insurance, and claims programs.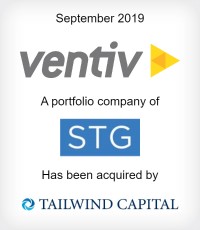 About our client
Clio (Themis Solutions Inc.), the leader in cloud-based legal technology, empowers legal professionals to be both client-centered and firm focused through cloud-based legal practice management software.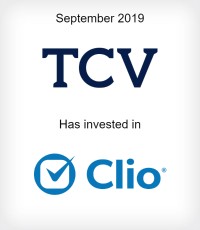 About our client
Benefit Resource Inc. administers pre-tax benefit plans and COBRA services nationwide. Unlike payroll or human resource companies, BRI focuses and brings expertise to the administration of benefit accounts, COBRA and direct billing administration services.
About our client
Founded in 2011, BizEquity is the world's leading provider of business valuation knowledge, having valued more than 33 million private companies globally to date.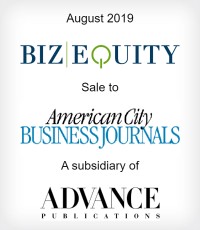 About our client
Celect, founded in 2013, holds a cutting-edge intellectual property portfolio across artificial intelligence, data science and software engineering.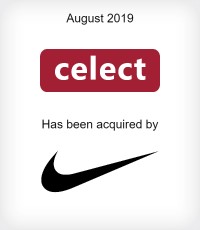 About our client
Contentserv is a developer of software applications for marketing automation processes, intended to facilitate organized marketing, information and media processes in product communication.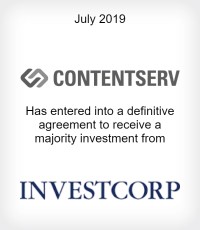 About our client
Hire Quest is a trusted name in temporary staffing. Hire Quest provides the back-office support team for Trojan Labor and Acrux Staffing franchised branch locations across the United States.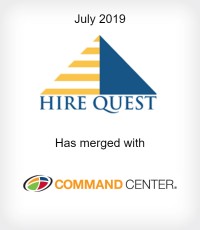 About our client
The RealReal is the world's largest online marketplace for authenticated, consigned luxury goods.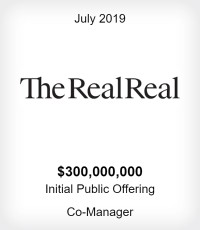 About our client
Chewy's mission is to be the most trusted and convenient online destination for pet parents everywhere.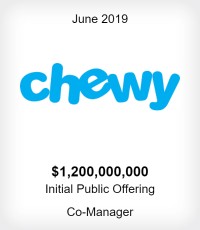 About our client
Simplifile is the leading provider of SaaS-based real estate solutions for lenders, title agents, and counties.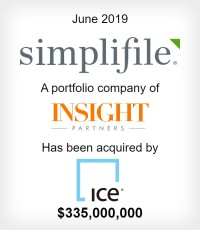 About our client
Avalara helps businesses of all sizes get tax compliance right.
About our client
REVOLVE is the next-generation fashion retailer for Millennial and Generation Z consumers.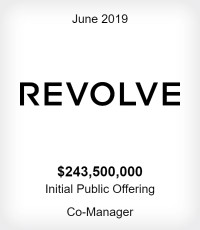 About our client
Q2, a financial experience company headquartered in Austin, Texas, builds stronger communities by strengthening the financial institutions that serve them.
About our client
ThreatConnect, Inc. provides a proactive and efficient approach to security by enabling enhanced detection, shortened response, and reduced risk.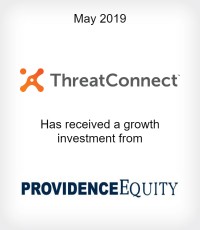 About our client
Uber's mission is to ignite opportunity by setting the world in motion.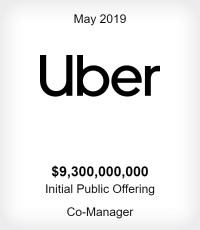 About our client
Digital Map Products, based in Irvine, California, is a leading provider of cloud-based location intelligence solutions helping business and government users across North America to make confident, data-driven decisions.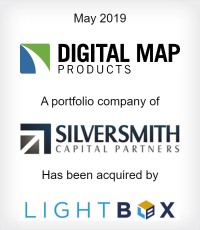 About our client
Upland Software is a leader in cloud-based enterprise work management software.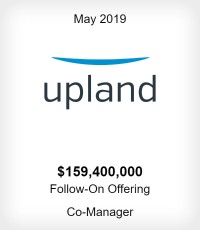 About our client
PayScale offers modern compensation software and the most precise, real-time, data-driven insights for employees and employers alike.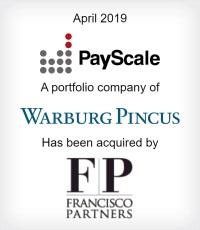 About our client
MoneyGuide is a leading goals-based financial planning application used by financial advisors.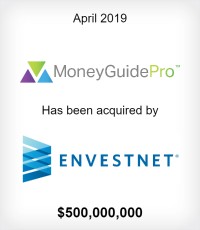 About our client
Rave Mobile Safety, a trusted safety software partner, provides the leading critical communication and data platform trusted to help save lives.