About our client
Definiti is a third-party administrator that provides workplace organizations with retirement plan administration, recordkeeping and compliance services, as well as actuarial consulting and pension outsourcing.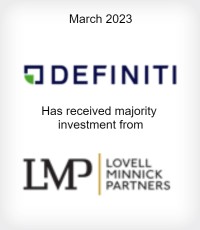 About our client
EngageSmart is a provider of vertically tailored customer engagement software and integrated payments solutions.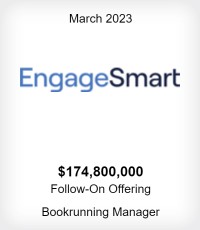 About our client
Ascendant is a financial technology services company that provides cross-border payment solutions to businesses around the world.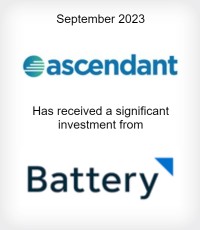 About our client
Paya is a leading provider of integrated payment and frictionless commerce solutions that help customers accept and make payments, expedite receipt of money, and increase operating efficiencies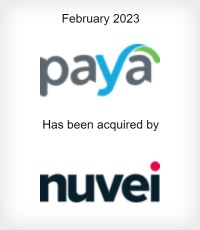 About our client
Oak Hill is a longstanding private equity firm focused on the North America middle-market. Oak Hill applies a specialized, theme-based approach to investing in the following dedicated industry sectors: Media & Communications, Industrials, Business Services, and Consumer.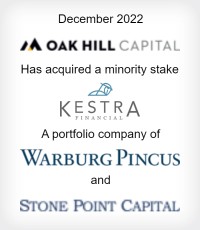 About our client
Computer Services, Inc. (CSI) delivers core processing, digital banking, managed cybersecurity, cybersecurity compliance, payments processing, print and electronic document distribution, and regulatory compliance solutions to financial institutions and corporate customers, both foreign and domestic.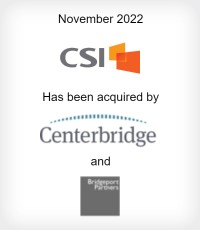 About our client
Nexus provides the fastest way for real estate companies to ditch paper checks and send secure payments to their suppliers.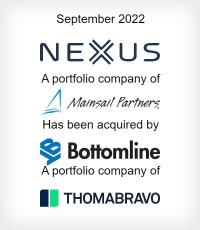 About our client
Midigator provides an effective and efficient alternative approach to the manual processes typically used to manage chargeback disputes: intelligent chargeback technology.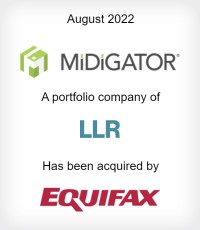 About our client
Cerity Partners is one of the largest and fastest-growing independent wealth management firms in the U.S. Cerity Partners provides estate, financial and tax planning, tax preparation, executive financial counseling, retirement plan advisory, and investment management services to high-net-worth individuals.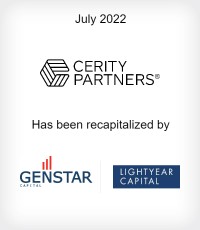 About our client
Altvia is a provider for investor and deal management systems specifically built for private capital market firms.
About our client
MGA Systems, Inc. is a software development company working exclusively in the insurance industry. The Company's management team has more than 30 years of real-world brokerage and MGA experience, which is reflected in the design of its flagship product, the Insurance Management System (IMS).
About our client
Vehlo is a provider of software and financial solutions for the automotive repair industry. Its product suite consists of a number of resources the modern auto service provider needs to deliver an excellent customer experience and run a profitable business.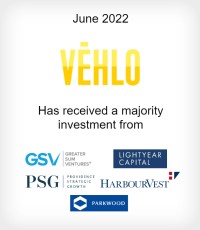 About our client
Corsair is a global specialist investment firm offering opportunities for investors and solutions for companies across financial & business services and infrastructure.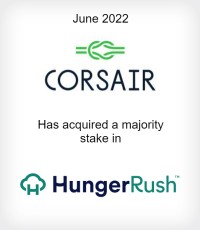 About our client
Carpe Data is the next-generation data company for insurance, transforming emerging data into predictive and actionable insights that enable automation and improve insurance outcomes across the policy lifecycle.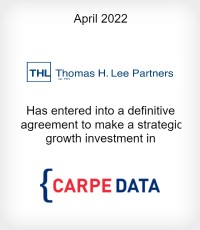 About our client
STP Investment Services is an award-winning technology-enabled services company that provides front, middle, and back-office solutions to investment managers, funds, family offices, wealth managers, and plan sponsors delivering the service, software, expertise, and confidence needed to focus on their core business objectives.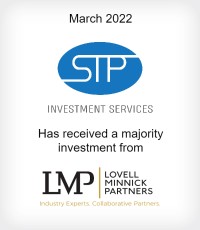 About our client
Ministry Brands is the leading provider of SaaS platforms for churches, parachurch ministries and other faith-based organizations in the United States and Canada.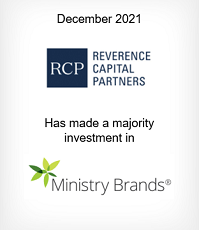 About our client
MidAmerica provides innovative tax advantaged group retirement and health care reimbursement programs to over 2,500 school district and other governmental employers.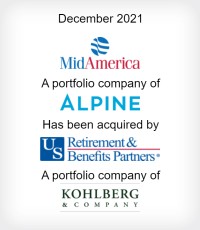 About our client
RIA in a Box is the leading provider of compliance and operational software to wealth managers and investment organizations. Over 2,600 Registered Investment Advisor firms use the platform to increase compliance workflow efficiency.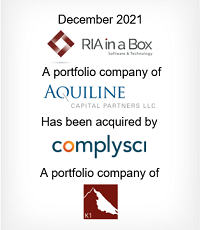 About our client
Compliance Solutions Strategies is a trusted global RegTech partner that uniquely brings together innovative technology-driven solutions to support financial services firms in navigating a clear and strategic path through the complex and fragmented global regulatory space.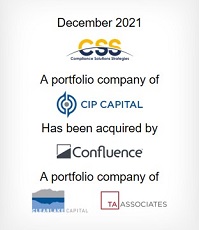 About our client
Fullsteam is a leading payments and software company headquartered in Auburn, Alabama. Fullsteam provides its companies with streamlined payments infrastructure and enhanced operational support to better serve customers.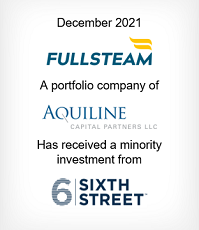 About our client
With patented technology based on more than 15 years in tax preparation and accounting experience, LoanBeam has established itself as the standard in automated income calculation.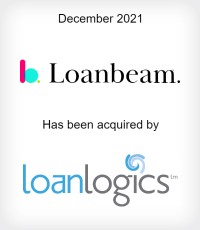 About our client
Marquis is a Plano, Texas-based company that sets its clients apart from their competition by providing expertise in data analytics, MCIF, CRM, strategic consulting, profitability, and direct marketing – along with CRA, HMDA & Fair Lending compliance.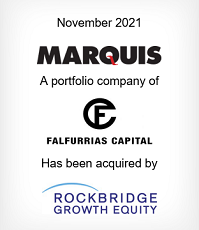 About our client
Fonds Finanz is a leading German tech-enabled financial intermediary pool that provides a comprehensive software, advisory and service offering, and gives its customers access to a full-service platform.
About our client
Prepaid Technologies is the fintech solution and payments program manager for more than 1,700 customers, and provides innovative digital payment solutions.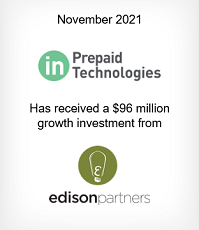 About our client
Nuvei is a global provider of payment technology solutions to merchants and partners in North America, Europe, Asia Pacific and Latin America.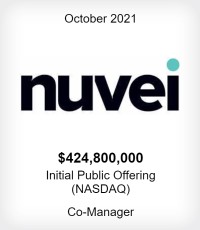 About our client
Foreside delivers comprehensive advice and technology solutions to clients in the global asset and wealth management industries.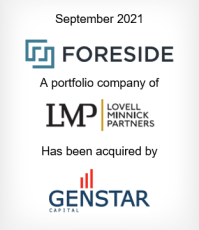 About our client
EngageSmart offers cloud-based SaaS platforms that easily elevate digital adoption and facilitate e-commerce in consumer-facing markets.
About our client
Dynamo Software has provided industry-tailored, highly-configurable investment management, reporting and data management cloud software solutions to the global alternative investment industry since 1998.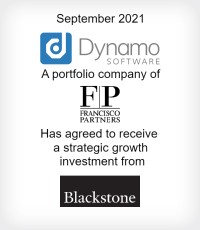 About our client
Sterling Trading Tech (STT) is a leading provider of professional trading technology solutions for the global equities, equity options and futures markets.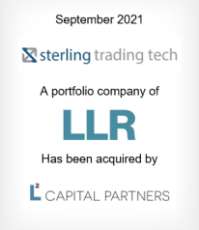 About our client
LT Trust, headquartered in Denver, Colorado, is a full-service retirement plan provider, offering recordkeeping, trust, and custodial services to financial intermediaries and their clients.
About our client
Wealth Enhancement Group is a Greater Minneapolis-based independent wealth management firm offering comprehensive and customized financial planning and investment management services.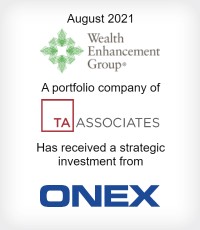 About our client
In partnership with leading ERP, accounting, ecommerce, and other financial management system providers, Avalara delivers cloud-based compliance solutions for various transaction taxes, including sales and use, VAT, GST, excise, communications, lodging, and other indirect tax types.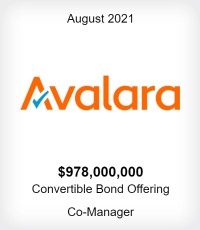 About our client
Abrigo is a leading technology provider of compliance, credit risk, lending, and asset/liability management solutions that financial institutions use to manage risk and drive growth.

About our client
Clearlake Capital Group, L.P. is an investment firm founded in 2006 operating integrated businesses across private equity, credit and other related strategies.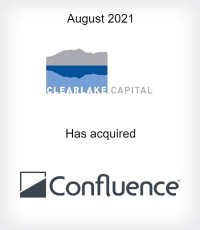 About our client
Since 1986, LERETA has provided the mortgage and insurance industries the fastest, most accurate and complete access to property tax data and flood hazard status information across the U.S. LERETA is committed to giving customers extraordinary service and cost-effective property tax and flood solutions.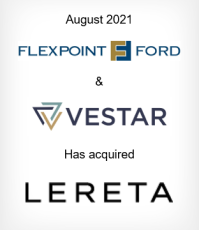 About our client
MeridianLink is a leading provider of cloud-based software solutions for financial institutions, including banks, credit unions, mortgage lenders, specialty lending providers, and consumer reporting agencies, or CRAs.
About our client
Shift4 Payments is a leading independent provider of integrated payment processing and technology solutions, delivering a complete ecosystem of solutions that extend beyond payments to include a wide range of value-added services.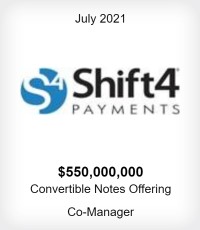 About our client
Voyant is a global provider of financial planning solutions to enterprises, independent financial advisors and their clients.
About our client
EverCommerce is a leading service commerce platform, providing vertically-tailored, integrated SaaS solutions that help more than 500,000 service-based businesses accelerate growth, streamline operations, and increase retention.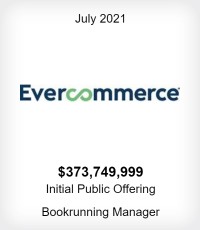 About our client
The AFH Group is a leading UK financial planning-led wealth management firm based in the Midlands. Founded in 1990, the AFH Group provides wealth management and financial advisory services to over 20,000 clients in the UK.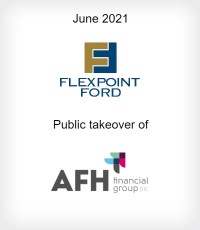 About our client
Utilant is a U.S. based InsurTech company providing the industry-leading survey management SaaS product suite for Loss Control and Premium Audit surveys and artificial intelligence (AI)/machine learning (ML) data and analytics.

About our client
Zego (Powered by PayLease) is a property technology company that frees management companies and community associations to go above and beyond for residents through resident experience management solutions.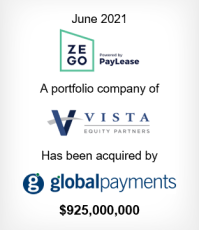 About our client
Archer is a technology-enabled service provider that enables investment managers to manufacture solutions aligned with investor needs.With Archer's fully integrated technology platform, investment managers can maintain their proven investment process while outsourcing operations and technology to create a servicing model geared for growth.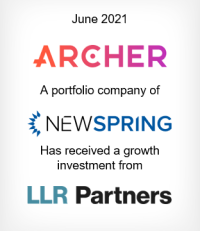 About our client
Yieldstreet is reimagining the way wealth is created by providing access to alternative investments previously reserved only for institutions and the ultra-wealthy. Its technology platform provides access to investment products across a range of asset classes such as Real Estate, Commercial, Consumer, Art, Marine, Legal Finance and Aviation.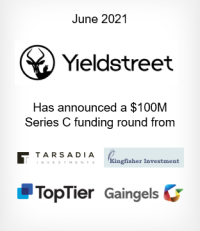 About our client
Founded in 2004 and based in Charlotte, North Carolina, Paymentus is a leading bill payments platform that is disrupting electronic bill payments through an integrated, cloud-based platform.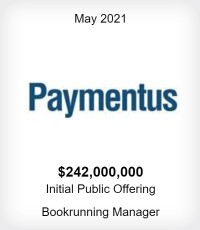 About our client
Flywire is a leading global payments enablement and software company. Flywire's next-gen payments platform, proprietary global payment network and vertical-specific software help clients get paid and help their customers pay with ease—no matter where they are in the world.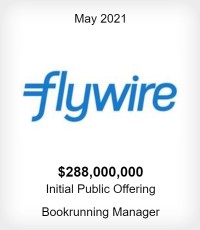 About our client
FMG Suite powers an all-in-one marketing platform that helps financial advisors and insurance agents attract new leads, stay connected with clients, and grow their businesses. FMG Suite helps its customers develop comprehensive marketing strategies and automate their most effective marketing tactics.
About our client
Open Lending provides loan analytics, risk-based pricing, risk modeling and default insurance to auto lenders throughout the United States. For 20 years they have been empowering financial institutions to create profitable auto loan portfolios by saying "yes" to more automotive loans.