About our client
Buzzi Unicem is an international company dedicated to the production and sale of cement, ready-mixed concrete and natural aggregates.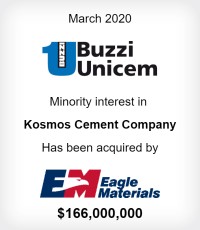 About our client
Evolv Technology, Inc. is the leader in human security. The Company is dedicated to making the world a safer place by helping to protect innocent people from mass shootings, terrorist attacks and similar violent acts.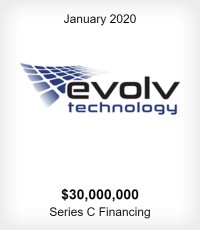 About our client
Hallmark Financial Services, Inc. is a diversified property and casualty insurance holding company headquartered in Dallas, Texas.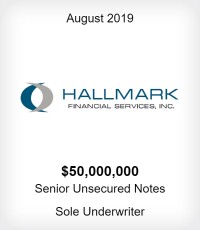 About our client
Members Mutual Holding Company provides life insurance protection targeted to the middle American market through its two operating subsidiaries, Fidelity Life Association and Efinancial.
About our client
Since 2005, BridgePoint has been the pioneering force in developing Canada's litigation finance market.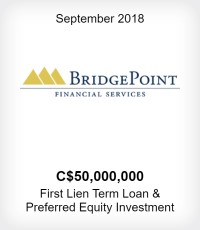 About our client
Agreement Express Inc. is a leading client onboarding platform for financial services. The Agreement Express platform allows financial institutions to design and execute consistent automated onboarding experiences across their product offerings and channels while providing deep analytics that enables proactive and personalized client advice.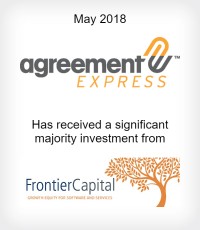 About our client
Montagu is one of Europe's longest standing private equity firms and has been successfully investing in leading mid-market businesses for nearly fifty years.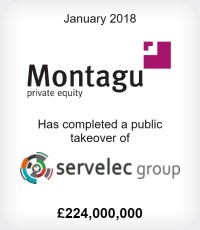 About our client
ICD is a leader in institutional trading and investment risk management. ICD's next-generation Software-as-a-Service portal, best practices methodologies and award-winning Transparency Plus® exposure analytics, support corporate treasury with end-to-end solutions.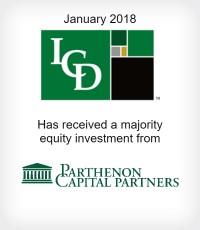 About our client
Founded in 2002, WilsonHCG is a leading global provider of recruitment process outsourcing and talent management solutions. WilsonHCG bolsters organizations' efforts to attract, engage and retain the talent they need to win in the rapidly evolving marketplace.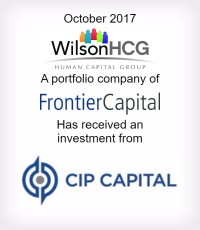 About our client
Founded in 2006, Energage is a HR Technology employee engagement company based in Exton, PA and formerly known as WorkplaceDynamics.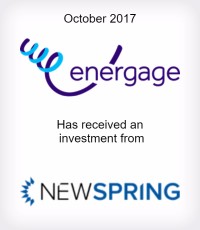 About our client
Envoy combines expert legal representation – for both inbound and outbound immigration – and proprietary technology, making it seamless for companies to hire and operate an international workforce.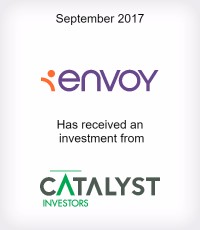 About our client
CallRail provides call tracking and analytics to more than 65,000 companies and marketing agencies globally. CallRail's intuitive software helps data-driven marketers optimize the performance of their advertising campaigns, increase sales effectiveness, and improve customer retention.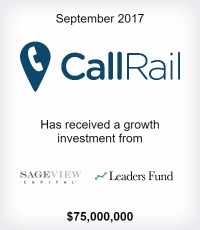 About our client
Professional Capital Services (PCS) provides a comprehensive, unbiased back-office solution for independent financial advisors.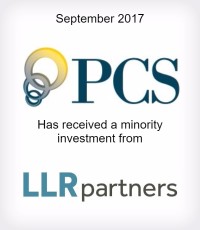 About our client
AML RightSource, a Gabriel Partners company, is the leading provider of AML/BSA and Financial Crimes co-sourcing solutions. With well over 500 AML/BSA professionals, AML RightSource provides highly-trained AML/BSA professionals and subject matter experts to its clients in order to meet their AML/BSA regulatory demands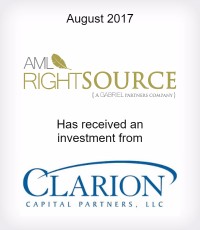 About our client
West Town Bancorp, Inc. ("West Town" or the "Company") is the holding company for West Town Bank & Trust (the "Bank"), a North Riverside, IL-based bank established in 1922. The Company was recapitalized by a North Carolina investor group in 2009 and focuses on community banking and government guaranteed business lending.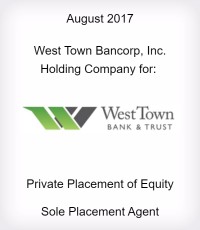 About our client
My Alarm Center, LLC is the 9th-largest provider of residential security alarm monitoring and home automation services in the U.S. Operating through six branch office locations, the Company currently serves over 185,000 subscribers across North America.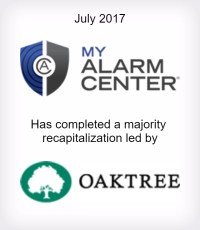 About our client
The majority shareholder of Bottega is the US/Brazilian entrepreneur Nana Baffour, who operates in the IT services market through Grupo Cimcorp. One of the 10 most important ICT service providers in Brazil, Grupo Cimcorp offers innovative solutions in network, datacenter, cloud computing, UC&C and workspace.
About our client
PLx Pharma Inc. is a late-stage specialty pharmaceutical company focused on developing its clinically validated and patent-protected PLxGuard™ delivery system to provide safe and effective aspirin products.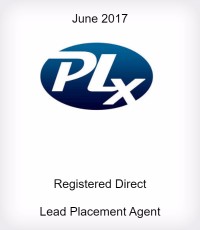 About our client
Headquartered in Denver, CO, Punch Bowl Social, a high growth restaurant and entertainment concept, is the leader in the "Eatertainment" restaurant category.
About our client
Roadrunner Transportation Systems, Inc. is a leading asset-light transportation and logistics service provider offering a full suite of solutions, including customized and expedited less-than-truckload, truckload and logistics, transportation management solutions, intermodal solutions, and air.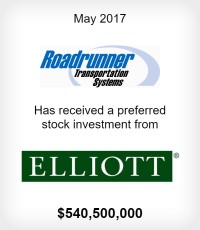 About our client
The Reflexis cloud-based Real-Time Store Operations Platform helps retailers simplify store operations, provide improved line of sight for field managers, and streamline corporate processes.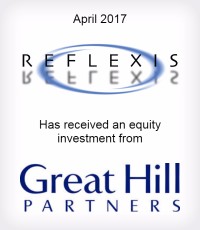 About our client
ALung Technologies, Inc. is a privately-held Pittsburgh-based developer and manufacturer of innovative lung assist devices. Founded in 1997 as a spin-out of the University of Pittsburgh, ALung has developed the Hemolung RAS as a dialysis-like alternative or supplement to mechanical ventilation.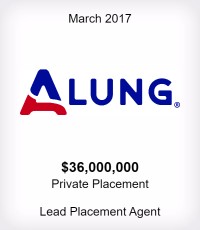 About our client
Aerpio Pharmaceuticals, Inc. is a biopharmaceutical company focused on advancing first-in-class treatments for ocular diseases. The Company's lead program, AKB-9778, is a small molecule activator of the Tie2 pathway and is in clinical development for diabetic retinopathy.
About our client
Engage is an innovative, market-leading solutions provider for the global loyalty and incentive industry. Engage products include its proprietary SaaS-based platform that manages end to end loyalty rewards, employee recognition, sales and sales channel incentive programs on a global basis.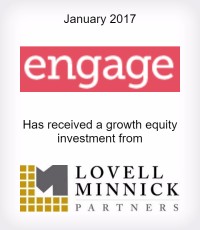 About our client
ASSIA is a strategic partner and trusted solutions vendor to broadband service providers worldwide. ASSIA solutions enable providers to grow revenues, increase customer satisfaction, improve operational efficiencies, and deliver new multimedia content to the broadband-enabled home.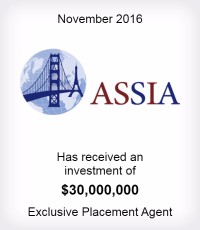 About our client
Empire is a privately held, sponsor-backed wholesale distributor of motor fuels. They distribute fuel to over 1,300 retail outlets across 25 states, making Empire one of the largest wholesale fuel distributors in the United States.
About our client
The Medicrea Group is solely responsible for introducing personalized value-based healthcare solutions to the global complex spine market.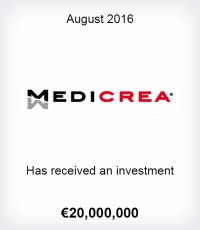 About our client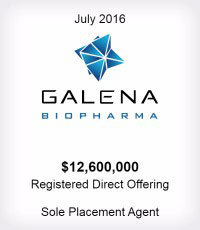 About our client
GPM Investments, LLC, together with its subsidiaries, is one of the largest privately-owned companies in the convenience store channel of business, operating 667 company stores, as well as, over 100 dealer locations.
About our client
Bank of Commerce Holdings is a bank holding company headquartered in Redding, California and is the parent company for Redding Bank of Commerce which operates under two separate names (Redding Bank of Commerce and Sacramento Bank of Commerce, a division of Redding Bank of Commerce).
About our client
Sunshine Bancorp, Inc. was formed in 2014 as the holding company for Sunshine Bank. Sunshine Bank serves individual and business customers from ten branch locations and two loan production offices in Hillsborough, Pasco, Polk, Sarasota, Manatee, and Orange Counties, Florida.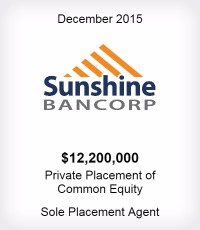 About our client
Bank of the James Financial Group, Inc. is the parent company of Bank of the James ("the Bank"), its wholly-owned bank subsidiary. Bank of the James is headquartered in Lynchburg, Virginia and operates eleven full-service locations, two limited-service branches, two loan production offices, and an investment services division.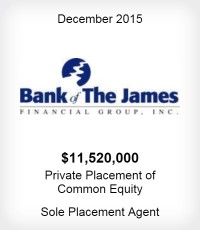 About our client
MobilityWorks is an Ohio-based Inc 500|5000 company with more than 750 full-time employees throughout the country and is the USAs largest mobility dealer of wheelchair accessible vans. Founded in 1997, MobilityWorks now has 57 showrooms in 21 states.
About our client
Dominion Voting Systems Corporation is a leading provider of election management solutions, with integrated proprietary software and hardware technologies.
About our client
IC Real Tech is a leading technology innovator of video surveillance and security products and works with such global technology leaders as Verizon, Qualcomm and Motorola Solutions.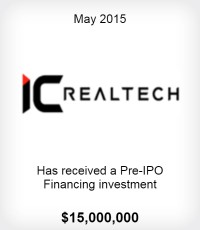 About our client
Fallbrook Technologies is the developer of the patented NuVinci continuously variable planetary technology, which can improve the performance and efficiency of machines that use a transmission, including vehicles, stationary equipment, bicycles, and others.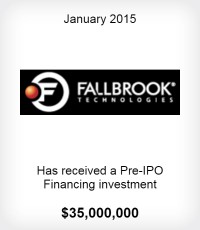 About our client
La Lumière, LLC is an innovative skin care device company. It has developed a proprietary line of light based phototherapy devices for the personal care market. La Lumière brings together a team with deep expertise in product development, manufacturing, and health and beauty care marketing.
About our client
NG Advantage delivers compressed natural gas (CNG) as a substitute fuel source to large institutions and industrial facilities that do not have access to a natural gas pipeline. NGA acts as a Virtual Natural Gas Pipeline using its fleet of high-tech trailers to deliver CNG.
About our client
J.D. Byrider Systems, Inc. operates as a used car and retail installment finance company franchise in America. It offers used cars, servicing, and on-site financing.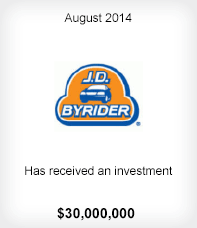 About our client
Formed in 2014, the company is actively acquiring leasehold and non-operated working interests throughout the Anadarko Basin in Oklahoma.
About our client
Louisiana Pellets is a new wood pellet manufacturing facility in Urania, Louisiana, operated by the German Pellets Group, the world's largest manufacturer of wood pellets.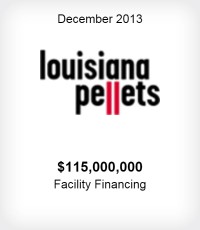 About our client
About our client
DIRTT Environmental Solutions uses its proprietary 3D software to design, manufacture and install fully customized prefabricated interiors. DIRTT has offices, manufacturing facilities and Green Learning Centers across North America, the Middle East, Europe and Asia.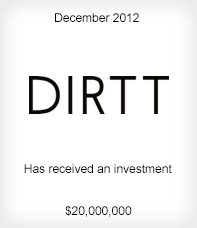 About our client
ECA Marcellus Trust I is a 20-year Delaware statutory trust that was formed by Energy Corporation of America to own royalty interests in 14 gross proved developed horizontal gas wells, and 52 gross proved undeveloped horizontal wells to be drilled by ECA on 9,300 acres in the Marcellus Shale.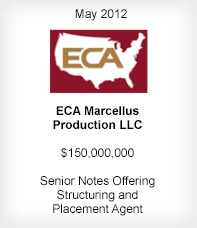 About our client
Thomas Pipe & Supply Co. engages in the wholesale distribution of industrial pipes, valves, gauges, tubing, and fittings for power plants, OEMs, MROs, contractors, industrial manufacturers, mechanical contractors, commercial builders, municipalities, utilities, and fabrication shops.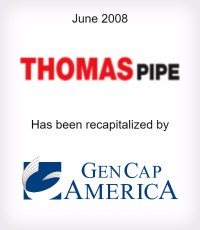 About our client
Hercules Tire & Rubber Company, Inc. manufactures replacement tires for cars, trucks, SUVs, vans, and crossovers. The company offers passenger, light truck, medium truck, trailer, off-the-road, industrial, and specialty tires.