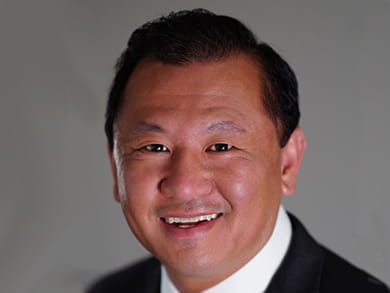 Ken Lee,
AIF®, AAMSTM
Financial Advisor
Ken provides personalized financial planning for each stage of his clients' lives, particularly for business owners and multigenerational families. Honest and dedicated, Ken treats each client like family and helps manage their money as carefully as if it were his own. Additionally, as a former business owner for more than 25 years, Ken successfully ran a third generation restaurant and a real estate development company. These experiences instilled in him a deep understanding of business owners' needs, allowing him to provide them with specialized financial guidance.
Ken attended the University of Southern California and the University of Wisconsin-Milwaukee, and is fluent in Cantonese. He's been attracted to the field of investments since he was 10 years old. Inspired by his lifelong interest, he joined Raymond James in 2018, a firm he admires for its client-first culture, renowned reputation and breadth of services.
Born in Hong Kong, Ken grew up in Milwaukee, Wisconsin, and currently resides a town away in Mequon. He and his wife, Charmaine, share two children, Karl and Kirsten. Ken is proud to give back to his community through his work as an at-risk youth mentor and by volunteering with a variety of Asian-American organizations to provide guidance on immigration, business matters, real estate investments and second generation college planning. He's also a part of Feeding America and Toastmasters International. Away from work, Ken enjoys reading, golfing and cars. He's well traveled and relishes the opportunity to visit any place with delicious food, wine or coffee.
Raymond James is not affiliated with the above organizations and/or charitable causes.