Janet and her partners currently oversee one of the largest wealth management teams nationally within Raymond James & Associates, Nichols Geegan King Family Wealth Advisors of Raymond James. Her practice specializes in comprehensive financial planning, including retirement income planning, estate and tax planning, education funding and risk management. Janet has more than 39 years of experience in financial services, and has been a CERTIFIED FINANCIAL PLANNER™ practitioner since 1988, a credential that demonstrates her commitment to professionalism. CFP® certification is a rigorous, voluntary process that includes highly demanding education, examination, experience and ethical requirements. Janet has been consistently recognized both within her firm and within her industry for her leadership and the quality of her practice. In 2018, 2019, 2020 and, 2021 she was named to the annual Forbes list of Top Advisors by State. In 2014, Janet was awarded the Raymond James Network for Women Advisors "Women of Distinction Award," which recognized women who give back to their communities and serve as mentors and role models within the firm. She also currently serves on Raymond James' Women's Advisory Board, and within the firm's mentoring program under the Women's Leadership Alliance.
Janet is very active in her community and has a special interest in international affairs. She has served as a director and officer of the United Nations Association of Tampa Bay, as a director of The Tampa Club, Inc., as a member of Women's Leadership of the United Way of Tampa Bay, as a board member and a trustee for the Florida Museum of Photographic Arts (FMOPA), and has been involved with numerous other charitable and civic organizations. Currently Janet serves as Board Chair for the Tampa Bay History Center, as well as on the Dean's Advisory Council at the University of South Florida, where she is an active alumnus. She is also is a member of the Society of International Business Fellows and the Tampa Bay Area Committee on Foreign Relations.
Janet is a multigenerational Tampa native. She and her husband, Erik live in South Tampa, and have three adult children. When not working with clients or filling her many civic and volunteer roles, she enjoys reading, international travel and entertaining.
The Woman of Distinction Award is designed to recognize a woman advisor that has served as a role-model to other advisors or service associates in her branch or the industry. Through mentoring and coaching, she's supported the professional growth of women by sharing her experiences, knowledge, ideas and feedback. In addition to these qualities, nominations should also include a woman who is actively involved in her community through volunteer hours, and board participation. The ranking may not be representative of any one client's experience, is not an endorsement, and is not indicative of advisor's future performance. No fee is paid in exchange for this award/rating. The Forbes ranking of Best-In-State Wealth Advisors, developed by SHOOK Research is based on an algorithm of qualitative criteria and quantitative data. Those advisors that are considered have a minimum of 7 years of experience, and the algorithm weighs factors like revenue trends, AUM, compliance records, industry experience and those that encompass best practices in their practices and approach to working with clients. Portfolio performance is not a criteria due to varying client objectives and lack of audited data. In 2020, out of approximately 32,000 nominations, more than 4,000 advisors received the award. In 2019, out of 29,334 advisors nominated by their firms, 3,477 received the award. In 2018, roughly 21,138 advisors were nominated by their firms and 2,213 received the award. This ranking is not indicative of an advisor's future performance, is not an endorsement, and may not be representative of an individual client's experience. Neither Raymond James nor any of its financial advisors or RIA firms pay a fee in exchange for this award/rating. Raymond James is not affiliated with Forbes or Shook Research, LLC. Raymond James & Associates, Inc. is not affiliated with and does not endorse independent organizations or charities named herein.
Certified Financial Planner Board of Standards Inc. owns the certification marks CFP®, Certified Financial Planner™,

and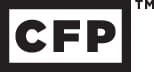 in the U.S., which it awards to individuals who successfully complete CFP Board's initial and ongoing certification requirements.