The Credentials
to serve you well
Professional designations require a significant investment of time and expertise before they are awarded. They are indicative of financial professionals who are committed to expanding their knowledge to best serve their clients. The top management team at One+One Wealth Management holds the following professional designations.
Certified Financial Planner™ professional – CFP®
A financial advisor who has been awarded the Certified Financial Planner™ professional certification has demonstrated skill in analyzing and developing personal long-term financial strategies; has completed hundreds of hours of rigorous financial planning courses; and adheres to the CFP Board's code of ethics for integrity, objectivity, competence, fairness, confidentiality, professionalism and diligence. Frank Maurno is a Certified Financial Planner™ professional.
Chartered Market Technician – CMT
Chartered Market Technician® (CMT) is a professional designation that confirms mastery in technical analysis of the financial markets. Technical analysis provides the tools to navigate the gap between intrinsic value and market price across all asset classes through a disciplined, systematic approach to market behavior and the law of supply and demand. Earning the CMT demonstrates mastery of a core body of knowledge of investment risk in portfolio management; including quantitative approaches to market research and rules based trading system design and testing. Keith Dubauskas is a Chartered Market Technician®.
Wealth Management Specialist – WMS
The Wealth Management Specialist Certificate Program is a curriculum that includes the wealth management process, time value of money principles, measurement of risk and return, asset allocation process, investment strategies, investment taxation, insurance products in wealth management, business ownership and planning, retirement planning considerations and estate planning considerations. Certificants also sign a code of ethics declaration. Carolyn Sipperley is a Wealth Management Specialist.
Certified Financial Planner Board of Standards Inc. owns the certification marks CFP®, CERTIFIED FINANCIAL PLANNER™,
and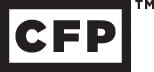 in the U.S., which it awards to individuals who successfully complete CFP Board's initial and ongoing certification requirements.