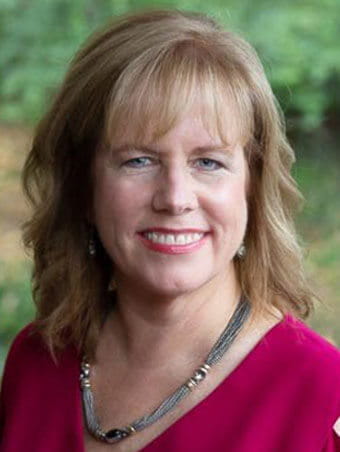 Danielle
Page,
CFP®
Managing Director
Senior Vice President, Investments
Since 1983, Danielle Page has helped clients plan for the future at her thriving financial services firm.
She has been recognized as a 2020 "Woman of Distinction" in the Raymond James & Associates division of the company.
Say "Yes" to Success
I love helping people to visualize their goals and figure out what they're capable of achieving. Working with them when they've succeeded and being able to say, "Look at all that you've accomplished. Look how good it feels to realize that you made it." Being able to say, "Yes, you really can obtain that goal. Yes, you really can get all three kids through college. Yes, you really can retire and have enough money to live and do the traveling you want to do."
For me, being a financial advisor is more than a job. It's a passion shared by me and my team. We're proud to help our clients turn their dreams into strategic, personalized plans, at every age and stage of their lives.
In many ways, the road to financial security is similar to the passion for travel Danielle shares with her husband, Marc.
A World of Options
We enjoy exploring, whether it's American cities like New York or Washington, D.C., or new countries like Italy and Portugal. This past year we were in Scotland. We'll think, "Wow, this place is fantastic," but the next place we go, we say, "This is really cool, too!" We walk, sometimes 12 to 15 miles a day, just to check out little restaurants or discover special places. So while we always know our destination, we leave room for serendipity, too. Like travel, personal wealth starts with a vision and a plan, whether it's buying a home, saving for college or investing for retirement.
It's Never Too Early – or Too Late
When I was a girl, I had a 75-cent allowance, which taught me how to save and spend money. Then, when I was in seventh or eighth grade, a math teacher encouraged us to view math as something relevant to real life, so I wrote a paper on how to use math to invest in stocks. But my real financial career began with an internship at my father's office when I was 21. Dad changed careers when he was in his 40s to become a financial advisor. It was inspiring to see how much he enjoyed working with people and how much they loved working with him.
The Woman of Distinction Award is designed to recognize a woman advisor that has served as a role-model to other advisors or service associates in her branch or the industry. Through mentoring and coaching, she's supported the professional growth of women by sharing her experiences, knowledge, ideas and feedback. In addition to these qualities, nominations should also include a woman who is actively involved in her community through volunteer hours, and board participation. Re-qualification is required annually. The rankings/awards mentioned may not be representative of any one client's experience, are not an endorsement, and are not indicative of an advisor's future performance. No fee is paid in exchange for these awards/ratings.
Certified Financial Planner Board of Standards Inc. owns the certification marks CFP®, Certified Financial Planner™,
and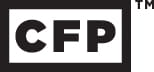 in the U.S., which it awards to individuals who successfully complete CFP Board's initial and ongoing certification requirements.