Philip assists his clients in articulating their goals, so that together they can map out a path designed to reach them. He offers a holistic approach, meaning that all investment decisions refer back to the financial plan.
He understands that each family is different and it is incumbent upon an effective planner to have the broadest possible education and experience – to help ensure the most appropriate and effective strategies are chosen to meet the unique life of every client.
As a Certified Financial Planner™ professional, Philip has training in and works actively to stay up to date in all the major aspects of financial planning, including retirement planning, estate planning, tax planning, insurance planning, investments and cash management. He adheres to the CFP Board's code of ethics for integrity, objectivity, competence, fairness, confidentiality, professionalism and diligence.
Philip was drawn to the study of the economy from a very young age. "I was inspired in part by Leonard Read's classic 'I, Pencil,' which my father shared with me when I was in grade school," Philip says. "That essay opened my eyes to the wonders of human ingenuity and how free markets coordinate and advance it."
Philip joined Raymond James in 1996, encouraged by his father, George, who became an investment advisor after selling his printing and publishing companies. Financial services is soon to become a third-generation family tradition. "My son is studying financial planning at the University of North Florida right now," says Philip. "I hope I can be half as good a mentor as my father was to me."
As he has throughout his career, Philip remains active in causes he believes in. He is the director of the Palm Beach Habilitation Center and president of U.S. Term Limits. In addition, he is a past supervisor of the Palm Beach County Soil and Water District Board of Supervisors, and a past trustee of the Lake Worth Police Pension Board.
Earlier in his career, Philip was a copy editor, writer and page designer at the Palm Beach Post/Daily News. He earned a master's degree in economics and a bachelor's degree in journalism from the University of Florida.
Philip was born in northern New Jersey, and lived with his family in Chicago and again in New Jersey before moving to South Florida in the mid-1970s. Today, he and his wife, Julie, live in Lake Clarke Shores, Florida. They have two children, Johnny and Georgia. In his free time, Philip enjoys reading, traveling, hiking and kayaking. He also has an eclectic love of music and a collection of vinyl LPs numbering in the thousands.
Certified Financial Planner Board of Standards Inc. owns the certification marks CFP®, Certified Financial Planner™,
and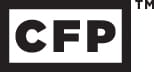 in the U.S., which it awards to individuals who successfully complete CFP Board's initial and ongoing certification requirements.
Raymond James is not affiliated with any of the companies mentioned.