Jeff Davies loves to build things, and he enthusiastically embraces the leadership role he played in building the diverse and multigenerational financial team at Peninsula Private Wealth. He is a future-focused strategist with a process-driven approach to investment and planning. Jeff refuses to play in the one-size-fits-all arena typical of some wealth management firms. He works to provide multiple options for clients at every level of personal wealth.
Jeff's unconventional resume includes previous experience as an aerospace engineer and a successful entrepreneur. Both ventures helped him develop a razor-sharp business sense, but he ultimately wanted a more challenging outlet for his skills. He decided to become a wealth advisor. The rest, as they say, is history. "It was a natural transition," Managing Director John Schindler says of his partner. "Jeff is a born problem-solver who brings a fresh perspective."
Working with extremely large portfolios has not caused Jeff to lose sight of his grass-roots values. Getting to personally know families, and help them see tangible growth in their financial future, is still the most gratifying perk of his job. Many even call him for advice beyond their portfolios. A big-picture thinker, Jeff finds that working with trusted CPAs and attorneys associated with his clients is helpful for achieving optimum results. He also has what he calls a "mind's eye for what's next," which helps keep him a step ahead of fickle market trends.
Jeff is a magna cum laude graduate of Michigan Tech, with a master's from Georgia Tech, where he received a "full ride" scholarship. He is a Certified Financial Planner™ professional and Chartered Financial Consultant® . He was named among Forbes' 2018 Top Next-Generation Advisors.* Jeff is known by all for his easygoing demeanor and contagious sense of humor. He and his wife, Lindsay, have four children.
Certified Financial Planner Board of Standards Inc. owns the certification marks CFP®, Certified Financial Planner™,
and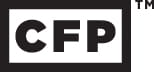 in the U.S., which it awards to individuals who successfully complete CFP Board's initial and ongoing certification requirements.
Data provided by
SHOOK™ Research, LLC
as of 3/31/2018. SHOOK Research considered advisors born in 1980 or later with a minimum 4 years relevant experience. Advisors have built their own practices and lead their teams; joined teams and are viewed as future leadership; or a combination of both. Ranking algorithm is based on qualitative measures derived from telephone and in-person interviews and surveys: service models, investing process, client retention, industry experience, review of compliance records, firm nominations, etc.; and quantitative criteria, such as assets under management and revenue generated for their firms. Investment performance is not a criteria because client objectives and risk tolerances vary, and advisors rarely have audited performance reports. Rankings are based on the opinions of SHOOK Research, LLC. Neither SHOOK nor Forbes receives compensation from the advisors or their firms in exchange for placement on a ranking. Raymond James is not affiliated with Forbes or Shook Research, LLC. This ranking is not indicative of advisor's future performance, is not an endorsement, and may not be representative of individual clients' experience. Out of 5,832 advisors considered, 1000 made the final list in 2018. For more information, see
www.SHOOKresearch.com
.
1
Minimum account sizes are general since it can vary depending on a range of circumstances.
2
Advisors are judged on individual contribution but total team assets are shown, which can include one or more additional advisors.
3
Minimum account sizes are general since it can vary depending on a range of circumstances.