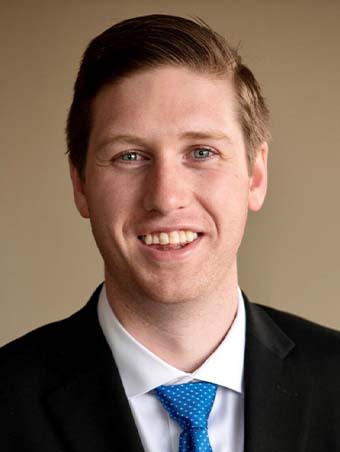 Justin Edward Rogers
Registered Client Service Associate
Justin joined the Portland Harbor Group of Raymond James in February of 2021. He earned his BA from Connecticut College in 2018 with an economics major and a minor in applied statistics. His passion for finance led him to two summer internships at Raymond James during his college years, and after graduation he spent two years in Boston working as an internal mutual fund wholesaler for MFS.
Justin's primary goal as a Registered Client Service Associate is to earn the trust and respect of each and every client by guiding them through all of life's most difficult financial decisions. He is committed to helping clients identify and pursue their financial goals by utilizing the Portland Harbor Group's three-part business approach of financial planning, a disciplined investment plan, and a holistic and robust client service strategy.
Justin's current duties within The Portland Harbor Group include macroeconomic research and investment allocation and risk analytics that support our proprietary investment models. He is responsible for maximizing the use of technology to enhance efficiency within the practice, with a growing focus on the latest trends in cybersecurity and how this can benefit our clients. He is also responsible for researching and monitoring investment solutions in the growing realm of ESG (environmental, social, and governance standards).
Justin is excited to deepen the client experience with existing clients and selectively develop new relationships with individuals and families interested in guidance through turbulent markets and an increasingly complex world.