Renee is valued not only as an experienced and insightful financial advisor, but also as a caring and nurturing person. She truly loves what she does – being part of her clients' world and involved in their lives, and acting as their financial advocate and trusted advisor. "The care and connectivity that I strive to have with my clients is paramount. The amount of trust and confidence is not taken lightly," says Renee.
She is dedicated to providing her clients with the knowledge, advice and guidance to confidently pursue their goals while also watching out for any unforeseen challenges that may arise. "My role as an advisor changes daily given the situations that arise. The daily operations remain the same, but life often changes the conversations I may have with my clients," Renee says.
Renee's personal story is an inspiring example of her tenacity and perseverance. She first joined the financial industry as a receptionist at the age of 18, making ends meet on just $900 a month. She earned a college degree while working full time, studying at night after a long day at the office. A few years later, she learned that life can throw you a curveball – her second child was born with cancer. She meticulously cared for her sick son while also raising her 2-year-old daughter and working her job. The experience has given her immense empathy for those who face medical adversity and an understanding of the challenges women face in balancing career and family.
The loyal and long-standing client relationships Renee has built include corporate professionals (particularly in the automotive industry), families, retirees and pre-retirees, widows, divorcees and women investors, who are often the breadwinners of their families.
They are grateful for her experience and dedication to helping them with managing their important financial matters and preserving their wealth. "Although I cannot foresee the future of the markets – no one truly can – I do my very best to mitigate risk through the guidance of their financial plans," Renee says.
She is also focused on guiding her clients through one of life's major transitions – retirement. She helps pre-retirees determine if they are financially prepared and what sources of income can be used to fund their future lifestyle. Once in retirement, she helps with important matters such as cash flow, asset management and providing a legacy for their loved ones.
Renee understands that sometimes finances can be complicated and overwhelming, so she focuses on breaking things down into simple and attainable steps. She is committed to being "their person" and helping them feel comfortable and understood every step of the way.
Renee has more than 32 years of financial industry experience, which began in 1989. She joined Raymond James in 2020 after previously spending 27 years with Morgan Stanley. She holds the professional designation of Chartered Retirement Planning Counselor℠ and earned a bachelor's degree in business management from the University of Phoenix.
Renee was recognized as one of the "Top Wealth Advisor Moms" in the country by Working Mother and SHOOK Research for 2020.*
Throughout her career, Renee has always been passionate about giving back and helping others, particularly women and children. She is a member of the Clarkston chapter of The Woman's Life, a nonprofit helping those in need and making a positive impact in our community, focusing on hunger, homelessness and empowering women. In addition, she is a member of the Assistance League of Southeastern Michigan, a nonprofit focused on providing warm clothing to underprivileged children.
Due in part to her own family history, Renee is particularly impassioned about serving The Rainbow Connection, a charity that grants wishes to Michigan children with life threatening or terminal illnesses; and Camp Quality Michigan, which serves kids with cancer and allows them to attend camp safely and feel like a child again.
Renee is a native of Michigan and has a deep fondness for the people and places of her home state. She makes her home in Clarkston, where she enjoys spending time with her friends and family.
Read Renee's feature story in Aspire magazine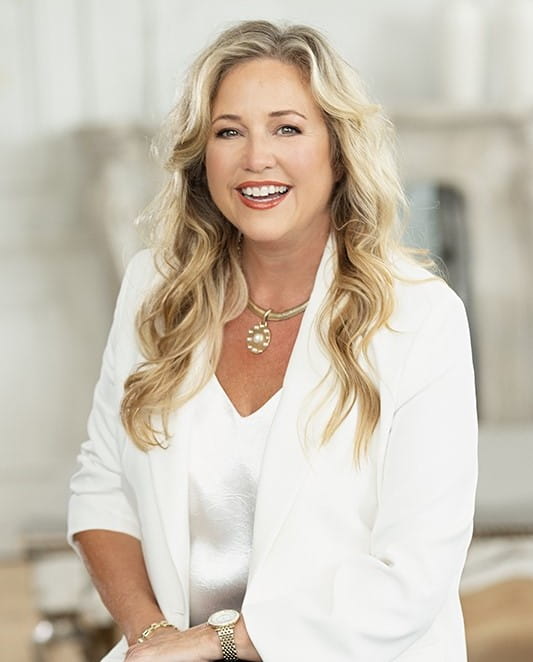 Raymond James is not affiliated with the above organizations and/or charitable causes.
*SHOOK Research considered women advisors with a child 21 or younger still living at home. Ranking algorithm is based on qualitative measures derived from telephone and in-person interviews and surveys: service models, investing process, client retention, industry experience, review of compliance records, firm nominations, etc.; and quantitative criteria, such as assets under management and revenue generated for their firms. Investment performance is not a criterion because client objectives and risk tolerances vary, and advisors rarely have audited performance reports. Rankings are based on the opinions of SHOOK Research, LLC. Neither SHOOK nor Working Mother receive compensation from the advisors or their firms in exchange for placement on a ranking. For more information, see shookresearch.com.