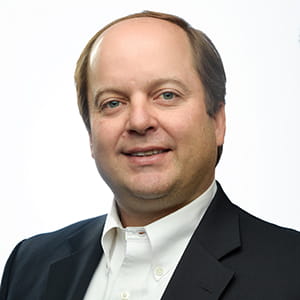 Craig
O.
Vinson,

Jr.
, AAMS®
Financial Advisor, Investments
Craig's professional career spans more than 20 years, over 15 of which have been in the financial services industry. His expertise is in the selection and management of investment portfolios for individual and corporate clients. Fueled by a mission of service and stewardship, Craig works with each client to develop a strategic approach in the areas of asset management and financial planning.
Before embarking on his career as a Financial Advisor, Craig spent 11 years as a Vice President and Partner of a corporate insurance and group benefits firm, and spent 7 years as the Managing Director and Partner of a multi-location retail furniture business. Craig earned his bachelor's degree in the area of finance from the University of Alabama in 1997, and his MBA concentrated in finance from Auburn University Montgomery in 2001.
Through the years Craig has dedicated time to the work of his church and its ministries, and has also been active in the Monday Morning Quarterback Club of Birmingham, the YMCA, Camp Chandler, Landmark's Historical Society, Chamber of Commerce, and other great organizations.
Originally from Montgomery, Craig lives in Birmingham with his wife Suzanne, and their three children, Anna, Adele, and Trey. In his free time Craig enjoys spending time with his family and friends in the outdoors.