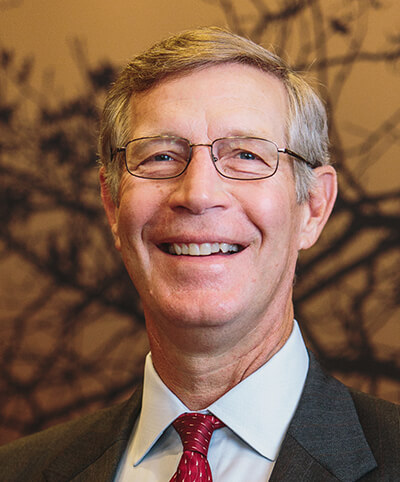 Terry
Lamb,
WMS®
Senior Vice President, Investments
Terry is the founder of Round Table Advisors. He uses his extensive experience, gained over more than 30 years, and the collective wisdom of the entire group to provide financial advice and individual attention to their clients.
He makes investment recommendations in accordance with their needs and the ever-changing financial markets - and strives to simplify the overwhelming amount of information that investors must decipher in today's complex world.
Before joining Raymond James, Terry was a partner with the financial firm J.C. Bradford & Company. He joined Raymond James in 1998, and is now a member of the 2018 Raymond James President's Club. Certified as a Wealth Management Specialist, Terry is well qualified to address the wealth accumulation and management issues of high-net-worth clients who aggressively seek to grow their wealth.
Our group's approach to wealth management encompasses more than just managing investments, it involves assisting his clients with all the financial issues of life and incorporates their long-term goals into the comprehensive planning process. Each advisor then works with our client toward the achievement of their specific goals.
A lifelong resident of the Chattanooga area, Terry has been active in various community organizations, including Rotary Club, and has held positions including chairman of the deacons at his local church and chairman of the Catoosa County Foundation for Performing Arts. He supports various youth activities and the ministries of dedicated friends around the world. In his free time, he and his wife, Sonja, enjoy golf (and traveling to play respected courses around the world), water activities and spending time with the family.
* Membership is based mainly on assets under management, education, credentials and fiscal year production. Requalification is required annually. The ranking may not be representative of any one client's experience, is not an endorsement, and is not indicative of advisor's future performance. No fee is paid in exchange for this award/rating.
---
"Integrity is doing the right thing, even when no one is watching."