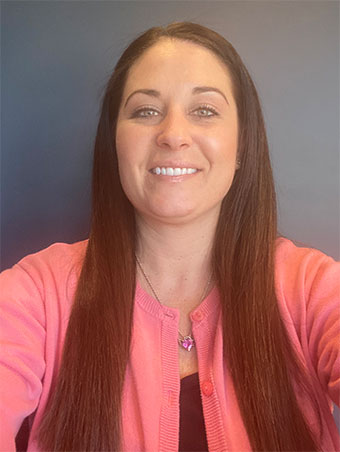 Candice
Daley-Groth
Customer Service Associate
Candice knows the importance of trust, so she is driven to provide every client with the same level of service and attention as if they were her own family. She is passionate about her work, and the clients she works with as part of the Salt Creek Wealth Advisors team helping clients achieve their most important financial goals.
In her role of customer service associate, she draws from 10 years of experience in financial services to perform many of the essential tasks that keep the wheels of progress moving and clients on track to their objectives. She enjoys tackling new challenges and helping clients get excited about the steps they make toward financial well-being. She is as at-ease processing estate plans as she is catching up on her clients' lives, a generous listener and a persistent problem-solver.
Candice joined Salt Creek Wealth Advisors in 2020. Prior to that, she was a senior branch office administrator for Edward Jones in Hutchinson. She is a lifelong Kansan, born in Rose Hill in Butler County, and earned her bachelor's degree in business administration from Southwestern University in Winfield.
Outside the office, she is an enthusiastic outdoorswoman and particularly enjoys going to the lake. She also crafts, gardens and cherishes spending time with her family. Fun fact: As a kid, Candice was a talented BMX racer, reaching eighth in the world in the 11-year-old girls' bracket.
She and her spouse, Tracy Groth, have three dachshunds, Cali, Winnie and Remi. They live in Sterling.