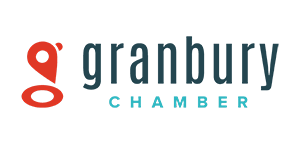 As a financial advisor, Justin partners with families and entrepreneurs to help plan, build, preserve and, ultimately, pass on generational wealth. He also works in close collaboration with those in the oil and gas industry as well as retirement plan sponsors. He is driven to better understand what his clients hold dear in order to design a plan
intended to help meet specific goals and make progress toward financial security. He patiently educates clients on the components of their financial plans and regularly shares investment opportunities.
A natural listener, Justin feels called to learn each client's life story, using the details to enhance and personalize his services. His goal? To attempt to exceed service expectations at every turn. His compassionate nature may lead him to send flowers to a recent widow or hold a hand during a trying time. "This field is ever-changing, and I understand the challenges my clients face. Everything I do for them is done with intention and purpose, with their interests in mind," he says.
Honest and fair, the former Edward Jones advisor joined Raymond James in April 2022, bringing with him seven years of experience. He was drawn to the firm's values of putting clients first and integrity – principles that closely align with his own way of doing business. He also appreciates the firm's commitment to helping communities prosper. The Midland/Odessa native earned his undergraduate degree in business management from the University of Texas Permian Basin. He now lives in Granbury with his wife, Jen, and their children, Nolan and Blakely. When not spending time with family or in the office, you may find Justin drumming with the worship team at StoneWater Church or working out, preferably on a bike or a hike.