The RPAC Advantage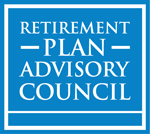 RPAC advisors assist companies in evaluating alternatives and coordinating the different components of the 401(k) process on an ongoing basis. Because Raymond James does not have a proprietary "in-house" retirement solution, RPAC advisors are free to serve as consultants with a wide array of available solutions and no obligation to recommend any one product.
RPAC advisors act with care, prudence and diligence. We acknowledge a fiduciary standard of care with regard to investment recommendations and monitoring of plan investments. In addition, we understand the challenges that plan sponsors face as plan fiduciaries. Under the Employee Retirement Income Security Act of 1974 (ERISA), a plan fiduciary must act solely in the interest of the plan participants and their beneficiaries.
Finally, we understand how important it is for you as plan sponsors to attract and retain quality employees through value-added programs like retirement plans. We are committed to the success of your plan and the retirement readiness of your employees. Our goal is to build and foster long-term relationships with you and your company.