What to Expect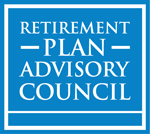 Maintaining an appropriate retirement plan for your company often seems like a daunting task – especially when you consider everything that goes into running a successful business. RPAC advisors specialize in understanding these types of plans. When you select an RPAC advisor for your 401(k), he or she can assist you in clearly defining the parameters of the specific client relationship and establishing reasonable expectations for both you as the client and the advisor, as well as:
Evaluating service providers – a qualified 401(k) advisor can diagnose the particular aspects of service delivery that are critical to your situation and recommend the most appropriate alternatives. Since RPAC advisors are not tied to a particular provider, we are free to recommend what is best for your company and employees.
Performing plan design reviews – a review of the plan design is very important because plan design provisions can make a big difference in whether your plan meets your company's needs. (These provisions address matching contribution formulas, cross-tested profit sharing allocations, qualification and eligibility issues, merger and acquisition situations, and many other items.) Your RPAC advisor will work closely with you and your provider's administration experts to help ensure that all available aspects of plan design are considered.
Assisting in the design of an investment policy statement (IPS) – as a plan sponsor, you can help manage your fiduciary liability by implementing and adhering to an IPS. (An IPS outlines a detailed, prudent plan of action for the plan's investment managers and advisors to follow. It describes the plan's investment philosophy, risk tolerance and long-term goals to help guide all decisions – and changes – made regarding the plan.) Because the IPS is in writing, it helps prevent misunderstandings between you and the plan's advisors. Most 401(k) plans do not have an IPS, but because we consider this an integral part of helping you develop a successful plan, we will assist you in developing your own written statements.
Managing the implementation and transition to new provider(s) – When it is necessary, this is perhaps the most challenging function of all, and it is usually where most problems begin. It takes a dedicated effort to ensure a smooth transition. Having one individual assisting with the coordination makes the process more user-friendly for you.
Serving as a reliable resource for various aspects of plan services – We are available to you as a single source for assisting you in managing various moving parts of a qualified plan and may be able to provide assistance as needed. Moreover, we will assist in monitoring the service providers to ensure that they continue to meet your retirement plan needs, and may advise you to replace them if deemed necessary.
Providing ongoing plan reviews – this includes discussing overall plan service, operation and results, such as participation levels, deferral percentages, loans, nondiscrimination testing, enrollment and plan participant communication strategies, and any other items of relative importance. We may also provide performance reporting of the investments utilized by the plan compared to relevant benchmarks and/or peer groups. We will monitor funds selected by the plan sponsor for style drift and correlation with fund investment objectives stated in the Investment Policy Statement. Additionally, to keep you informed, we may periodically provide third party regulatory updates such as information on legislative, Department of Labor and IRS matters of relevance to retirement plans.
Managing employee communication and investment education – we believe that coordinating enrollment meetings and providing ongoing investment education for plan participants regarding plan options is a valuable part of our services. That is why RPAC advisors will be available to your employees by phone and, periodically, in person. If enrollment and/or education teams from the provider are necessary due to multiple company locations, we can assist you in coordinating those efforts.
Providing specialized, relevant expertise – since one of the most significant roles of a 401(k) advisor is to educate employees about investments, an important distinction is whether your advisor is familiar with the many intricacies of today's investment alternatives. As a plan sponsor, it is important to make sure you have a knowledgeable investment professional advising you and your participants, and RPAC advisors focus on continually enhancing what they know.