Raymond James Reviews How to Choose a Financial Advisor
Let's review:
What does a financial planner do?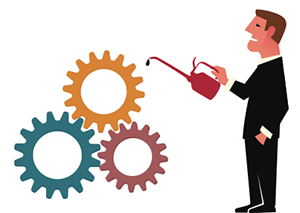 When it comes to financial planning, some choose to review and manage their finances on their own. Think of it as repairing your own car. If you're an expert, this might be a viable option. But for those who aren't familiar with what's going on under the hood, it's wise to call in a professional.
Financial advisors help clients review how best to save, invest and grow their assets, and are adept at identifying solutions for even the most complex of circumstances. A Raymond James customer reviews with their advisor their goals, options and unrealized potential, and together with their advisor or team identifies the most strategic path forward.
---
But how exactly do you find a financial advisor that is right for you? Start with the questions below.
---
1. Why am I choosing a financial advisor?
Many financial advisors counsel clients on a variety of matters, providing a holistic view of how your assets are working together and helping you decide how to plan for a stable financial future or achieve any number of goals.
Other advisors are specialists in specific areas – retirement or estate planning, for example, or helping you prepare to purchase a home. This type of advisor can help you review your progress toward a specific goal and assess how best to continue working toward that objective.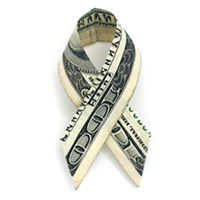 Because some planners have a niche, if you need specific advice – for example, regarding a divorce or charitable giving – it would serve you well to review financial advisors who thrive in that area of expertise to ensure that you are selecting a professional whose experience aligns with your needs.
2. Is this financial advisor certified?
Once you've decided why you're choosing a financial advisor, the first thing to look for is certification. An advisor who has earned the CERTIFIED FINANCIAL PLANNER™ (
) designation has passed rigorous testing to become licensed and regulated, and is required to take mandatory classes to review and stay up to date on matters of finances and ethics.
3. Is this financial planner an investment advisor representative?
Look for the word "fiduciary" when reading through financial advisor reviews. If the planner is an investment advisor representative, he or she is required to put your needs and best interests first. Investment professionals who do not owe you a fiduciary duty can sell you what they believe is appropriate for you, but not necessarily what's best for you.
4. What services does this financial advisor offer?
Some planners offer a wide platform of financial products, but you want to look for an advisor who does not feel compelled to push those products on you unnecessarily. Perhaps because it feels convenient or familiar, many clients turn to their local banks for investment needs, but banks are pushing investment services more today than ever to try to get a larger piece of your pie. Additionally, products offered by banks are limited, and your money is not guaranteed by the FDIC (Federal Deposit Insurance Corporation). Because our firm is not owned by a bank, Raymond James reviews your assets, needs and wishes, and works with you to decide which products are in your best interest and which you can live without.
5. What is this financial advisor's pay structure?
Review how financial advisors are compensated before making a decision. Some work on commission, while others charge an hourly or flat rate. How often you expect to trade and how proactively you want your money managed will help you decide which advisor to choose. Some say that fee-based advisors are more likely to act in your best interest. However, if you are seeking counsel on annuities, life insurance or disability insurance, you may wish to engage with a firm that offers broker-dealer services in addition to more standard investment vehicles. These advisors tend to charge a commission. A Raymond James customer reviews compensation with his or her financial planner prior to engaging in a relationship.
6. Which financial advisors do my friends and colleagues prefer?
Asking your peers whom they recommend can get you off to a good start. If you have kids, find someone you know who might have the same financial concerns: saving for college or a wedding, for instance. If you're considering buying a new or second home, chat with someone who's been through the process and find out whose advice they sought. If you're planning to retire, speak with your friends about who they've been working with to identify and plan for post-work wants and wishes. Word of mouth can direct you to someone who is particularly adept in handling your specific needs.
Of note: In September 2016, seven Raymond James-affiliated advisors were named to the Financial Times "FT 401"* list of top retirement advisors. In August 2016, four Raymond James-affiliated advisors were named to Barron's Top 100 Independent Wealth Advisors** list. And in June 2016, five Raymond James-affiliated advisors were named to the Barron's list of 2016 Top Women Financial Advisors***.
You can learn more about our accolades here.
7. What is the financial advisor's approach to planning and investing?
Once you select a financial advisor whose practice aligns with your wishes, set up an interview to determine if you are a match. Check to make sure that their approach on investing is neither too cautious nor too aggressive for your risk tolerance. Another question to ask is whether the planner will make investment decisions on his or her own, or whether others in the firm will do so. An additional inquiry: What were the advisor's three worst investment decisions and how did they learn from and correct them? Also consider whether your priority is to make money in a bull market or prevent losses in a bear market, and ask how the advisor has historically performed on each side of the financial spectrum.
8. Does this financial advisor have the support of experts?
No one person knows every single detail about every complex financial vehicle, tax implication and so on. Raymond James reviews experts in a variety of fields to determine who can best work with the firm to help clarify issues surrounding one's financial affairs.
9. Should I review a financial advisor's background?
Yes. First, ask if the advisor has ever been convicted of a crime. Then ask if any regulatory body or investment-industry group has investigated him or her, regardless of the findings. It's also a good idea to ask for three references of current clients whose goals and finances match yours as well as a professional reference such as an accountant or attorney.
10. Do I like this financial advisor as a person?
Choosing a financial advisor you can trust is an important decision. A client-advisor relationship is intimate and hopefully, if all goes well, it will last for a long time. If your impression of the planner feels off from the start – say, if they don't strike you as a good listener or if their office doesn't appear busy or professional – move on to someone else. There are plenty of fish in the financial sea who are ready to provide the guidance you seek.
---
* The formula the Financial Times uses to grade advisors is based on seven factors and calculates a numeric score for each advisor. The factors were: DC assets under management, growth rate in DC plan business, specialization in the DC business, years of experience advising DC plans, industry certifications, participation rate in DC plans advised and compliance record.
** The ranking reflects the volume of assets overseen by the advisors and their teams, revenues generated for the firms and the quality of the advisors' practices.
*** The ranking reflects the volume of assets overseen by the advisors and their teams, revenues generated for the firms and the quality of the advisors' practices.
Certified Financial Planner Board of Standards Inc. owns the certification marks CFP®, CERTIFIED FINANCIAL PLANNER™ and federally registered CFP (with flame design) in the U.S., which it awards to individuals who successfully complete the CFP Board's initial and ongoing certification requirements.