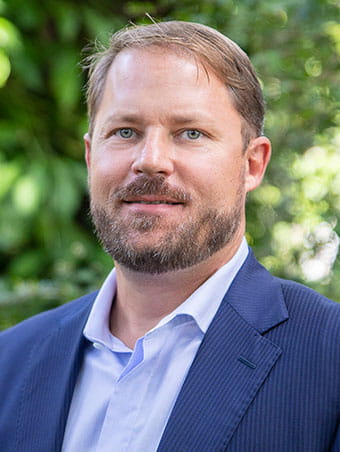 Ryan G. Nugent,
WMS, CRPS®
Director – Advisor Select
Ryan joined Raymond James in 2006, where over the years, he has culminated, and sharpened his skillset and talents in serving the needs of each individual client, by formulating financial goals unique to each person. Ryan takes great precision, care, and pride when constructing and implementing strategies that adhere to the financial goals that compliment to the needs of the client in leading a confident, and successful and fruitful life.
Ryan has been developing the tools needed to connect and build relationships with clients since his prior career in the automotive production and finance industry with General Motors and Lear Corporation. His previous job executed a passion and determination, to pursue a fulfilling career in which people who were busy in their own professional prowess and personal lives, and simply did not have the time, knowledge and perseverance to manage their own finances, can thus have an insightful and guiding oversight in securing their finances.
The path to this new intriguing career, led him to Raymond James, and he has been on a continuous journey of emulating a person who ensures the trust, safety, and dedication to his clients and their distinctive financial needs and situations. His focus is working with high net worth families, business owners and executives, by developing long lasting bonds, and showcasing his commitment in constructing financial strategies, which harness reliable, credible and trustworthy relationships, that span a multigenerational level
Ryan has achieved designations of both Wealth Management Specialist and Chartered Retirement Plans SpecialistSM. To achieve the CRPS® designation, Ryan completed a course of study that aids in the facilitation of the design, installation, maintenance and administration of retirement plans. Ryan adheres to the Standards of Professional Conduct and actively pursues continuing education requirements, to further increase his devotion and commitment to his role as a financial advisor.
Originally from Newburgh, New York, Ryan earned a B.S. in business management and finance from Providence College. Today, Ryan enjoys life in Tampa with his wife, Molly, and two daughters. The family loves the warm weather and beaches of the Tampa Bay area. Ryan is a very active, and involved member of the Ybor City Rotary Club, as well as an engaged member of several other community organizations. Ryan is also a graduate of the Leadership Tampa class of 2011, and continuously expands on his qualifications to extend on his professional portfolio managerial accomplishments, as he continues to attempt to exceed service expectations of the professionals who entrust their financial livelihoods with him.