Financial guidance
focused on
Families And Futures
A couple yearning to retire where they can watch their grandchildren grow up. Parents planning for the future for a child with special needs. An institution seeking to remain independent to better serve the community. From the simplest of your heart's desires to the most complex financial challenges, Wellspring Financial Solutions of Raymond James will be there to help guide the way. Here you'll find an experienced team with a steady focus on families and futures, standing apart in an industry focused on stocks and bonds. We're here to help you plan to do well, so you can do more.
We are a team with diverse capabilities, offering an experienced perspective.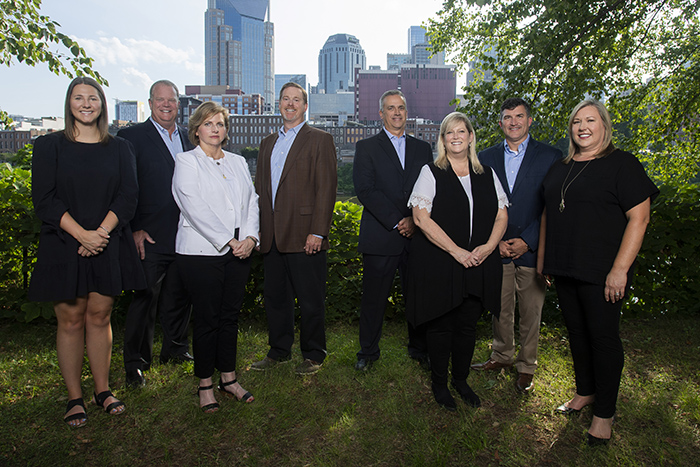 Pictured from left to right:
Morgan MacEldowney, Bill Mathis, Mary K. Byrd, Gary Greene, Bobby Waechter, Jeanne Basso, Danny Pugh, Christine Scruggs
---
Our Franklin office, housed in a restored bungalow in a Great American Main Street town listed on the National Register of Historic Places just south of Nashville, speaks to the value we place on preservation and community. We'd be glad to welcome you there.