Jackie is a CFP® Professional and registered principal in Harrisburg, PA. In addition to her CFP® certification, she also carries the Chartered Retirement Planning CounselorSM designation. In the metropolitan area, she has become a well-known financial planner focusing on retirement and income planning.
Jackie and her team primarily provide fee-based* advisory services. In alignment with Raymond James Financial Services, she has the ability to offer her clients a comprehensive retirement plan built to meet their needs.
Jackie began her career in the financial planning industry in 1997.
When she's not working, Jackie loves to spend time outdoors in her kailyaird. She has a small farmstead that includes a flock of backyard chickens. Jackie is married and the proud mother of two (very active) sons.
*In a fee-based account clients pay a quarterly fee, based on the level of assets in the account, for the services of a financial advisor as part of an advisory relationship. In deciding to pay a fee rather than commissions, clients should understand that the fee may be higher than a commission alternative during periods of lower trading. Advisory fees are in addition to the internal expenses charged by mutual funds and other investment company securities. To the extent that clients intend to hold these securities, the internal expenses should be included when evaluating the costs of a fee-based account. Clients should periodically re-evaluate whether the use of an asset-based fee continues to be appropriate in servicing their needs. A list of additional considerations, as well as the fee schedule, is available in the firm's Form ADV Part II as well as the client agreement.
The Investment Management Consultant designation is awarded to those who complete the Raymond James Institute of Investment Management Consulting program.
Certified Financial Planner Board of Standards Inc. owns the certification marks CFP®, Certified Financial Planner™,

and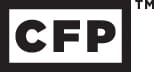 in the U.S., which it awards to individuals who successfully complete CFP Board's initial and ongoing certification requirements.