At the center of Todd's professional philosophy is cultivating and maintaining relationships of integrity and trust that focus on his clients specific life goals. Since getting into the financial services industry in 2000, Todd's focus has centered on comprehensive financial planning and discretionary portfolio and investment management. Todd and his team remain committed to constantly learning to provide the best value, expertise and counsel to their clientele. He has achieved professional designations as a CERTFIED FINANCIAL PLANNER ™, an Accredited Investment Fiduciary (AIF®) and a Certified Plan Fiduciary Advisor (CPFA). Todd has been named to the Forbes list of Best-In-State Wealth Advisors 2020, 2021 & 2022.
"I have always enjoyed working with and helping people. You have to be in this business for the right reasons. Our team is highly committed to "connecting" our clients life goals to their investment strategy." Krentz Financial Group has always advocated linking financial planning with investment management. It is very difficult to plan for future goals when those goals have not been clearly defined. The team helps their clients think through how they want their financial future to look and then helps them create a personalized financial blueprint to stay on track to achieve financial success and overall happiness in and throughout retirement.
Retirement cash flow planning and income strategies for clients have been paramount to Krentz Financial Group. Clients consistently hear the phrase "cash flow runway" with the team. This "runway" not only provides predictability of the desired retirement income necessary for each clients goals but it also helps hedge their overall strategy against market volatility. Managing risk is the highest priority in the philosophy and process of Krentz Financial Group.
Prior to establishing Krentz Financial Group, Todd's 20+ years in financial services included roughly 9-years with A.G. Edwards (which began in 2000) and roughly 9-years with Stifel (which began in 2009). Both were wonderful experiences. During Todd's first 18-years in the business, he had the privilege to work with and learn from his father, Cornelius (Connie) Krentz. This experience to not only work with his Dad but also learn from Connie's 58-year's experience in financial markets was invaluable. He was a great mentor not only to Todd but also to the entire team. Prior to Todd's career in the financial services industry, he spent close to 8-years in the pharmaceutical industry in roles as sales representative, hospital sales, specialty sales and eventually District Manager (with Pfizer). This built the foundation for Todd's commitment to helping people. He found great satisfaction in helping share information with medical professionals in areas such as pain management, cholesterol, diabetes and hypertension. His passion in this industry and reputation as a hard, committed worker allowed Todd to continue working with many of the professionals from his previous career. Prior to getting into the pharmaceutical industry, Todd was a loan officer with Citigroup and helped clients around the country with loan originations and refinances. Todd graduated from Bradley University, in Peoria IL, with a bachelor's degree Business.
"Our team is committed to our clients success first and foremost. In order to provide an exceptional experience built on trust and integrity, each member on our team has embraced education and service. We are fortunate to work with business owners, attorneys, physicians, CPA's, professionals from many industries and wonderful families all across the country. We take our role seriously and work hard for all of our clients. We let everyone know "This is your money, not ours. And we work for you (not the other way around)." Acting as fiduciaries, we will always share our best ideas with you and will work closely with your other professional team members (CPA / attorney) to achieve success with your long-term life goals and happiness."
When Todd is not working, he enjoys spending time with his wife and two kids. He also enjoys getting to the gym to burn off some stress and try to stay healthy. He is also involved with his alma mater Chaminade College Preparatory (Alumni Board of Directors and the Alumni Business Networking group).
Certified Financial Planner Board of Standards Inc. owns the certification marks CFP®, Certified Financial Planner™,

and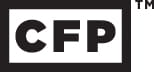 in the U.S., which it awards to individuals who successfully complete CFP Board's initial and ongoing certification requirements.