Financial Wisdom As You Approach and Live In Retirement
As financial professionals, we often reflect on the knowledge and information amassed and the understanding gained about the financial issues facing our clients.
Perhaps most satisfying has been applying this wisdom on behalf of the business owners, executives and retirees who have entrusted us with pursuing their financial objectives and personal goals.
Our gratitude is expressed in the disciplined, long-term approach to investing and the personal commitment we make to each and every individual we serve.
Our experience enables us to be committed to providing unbiased, realistic solutions to your financial challenges. We provide excellent customer service by being accessible and giving clients personalized individual attention. Their concerns become our concerns; their goals become our goals. We want to build a long-term, personal relationship with them.

David S. Nicholson, AIF®
Financial Advisor
Registered Principal
david@nicholsonfs.com
I care a great deal for my clients and their financial well-being and apply my experience and integrity to help them build and preserve their wealth. I derive great satisfaction from my ability to help others reach their goals in life.
After spending 10 years as a financial advisor with A.G. Edwards & Sons, I started my own independent practice in 2005 in order to focus more on my own clients.
I am a member of the Financial Services Institute and earned a bachelor's degree from Syracuse University. I am active in the community, serving as a leadership team member of the Business Alliance Networking Group and member of the Syracuse University Alumni Boston Chapter.
Originally from Newington, Connecticut, I now live in Norfolk, Massachusetts, with my wife, Cara, and our two children. In my free time, I enjoy classic cars, sports and the martial arts. I am a member of the Mass Cruisers Classic Car Club and the International Kokondo Association and participate in two area basketball leagues. I have spent nine years coaching lacrosse for King Philip Youth Lacrosse and six years coaching King Philip Youth Basketball. Currently, I am the Head Coach of the Junior Varsity Lacrosse team at Ursuline Academy.
I spent over 20 years studying the martial art of ju-jitsu. As a part of those studies, I learned about the seven virtues of Bushido, the code of moral principles that the samurai were required or instructed to observe:
Rectitude
Courage
Benevolence
Respect
Honesty
Honor
Loyalty
Having always strived to follow these virtues, I believe they are important traits to look for in an advisor, as well.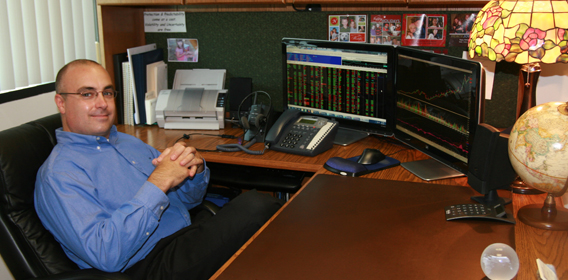 To Learn More About Our Dedicated Partner: Raymond James