A planning mindset focused on your goals helps ensure we are comprehensively addressing all of the financial needs that matter to you. Our Goal Planning & Monitoring tool, an innovative financial planning software solution from Raymond James, helps visualize where you are on the path to reaching those life goals, and tracks the progress of your financial plan each step of the way.
We'll identify and enter your goals to assess appropriate asset allocation targets, spending or savings rates, and the probability of achieving those goals – and then share the results with you. Your goals as well as your needs and wants are displayed in a straightforward manner using our financial planning software and we will carefully review your results and make any necessary adjustments.
Click here to get started and print the Retirement & Financial Planning Checklist.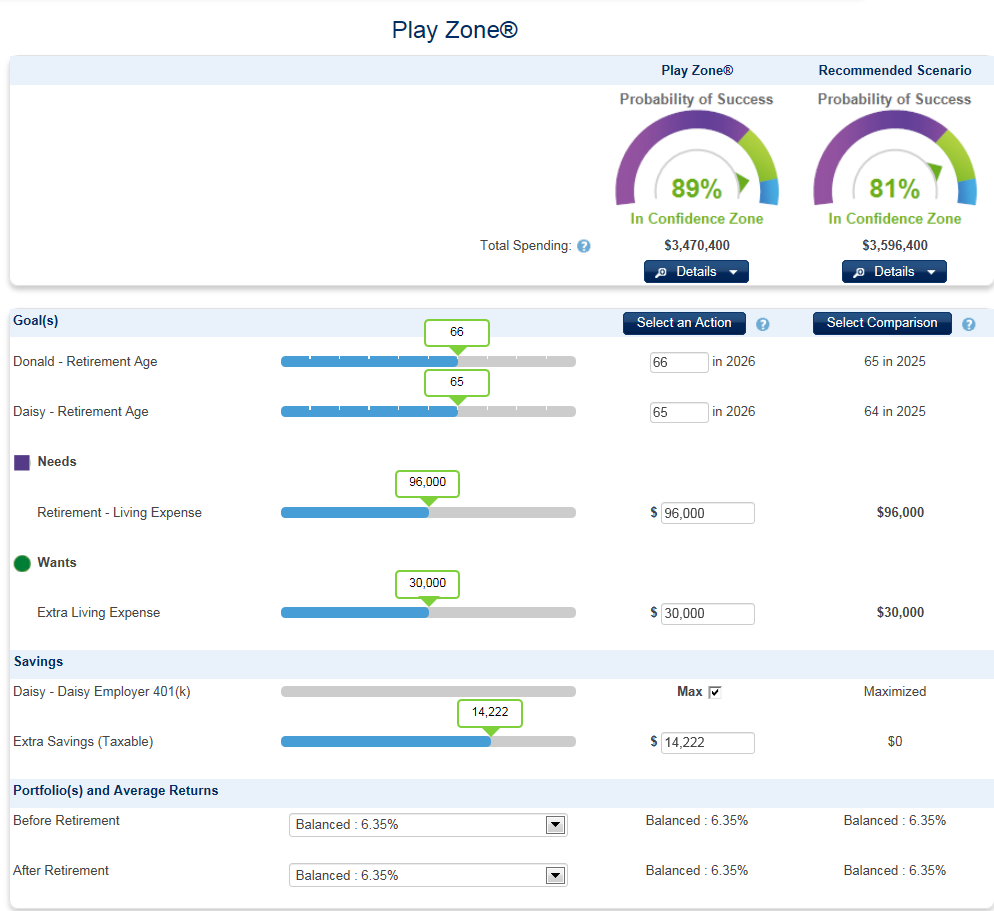 IMPORTANT: The projections or other information generated by Goal Planning & Monitoring regarding the likelihood of various investment outcomes are hypothetical in nature, do not reflect actual investment results and are not guarantees of future results. The return assumptions in Goal Planning & Monitoring are not reflective of any specific product, and do not include any fees or expenses that may be incurred by investing in specific products. The actual returns of a specific product may be more or less than the returns used in Goal Planning & Monitoring. It is not possible to directly invest in an index. Financial forecasts, rates of return, risk, inflation, and other assumptions may be used as the basis for illustrations. They should not be considered a guarantee of future performance or a guarantee of achieving overall financial objectives. Past performance is not a guarantee or a predictor of future results of either the indices or any particular investment. Goal Planning & Monitoring results may vary with each use and over time.