Personalized planning
for your financial goals
Your financial goals, aspirations and investment needs are just that – yours. And your financial plan should reflect that. So rather than ask you to settle for an off-the-shelf investment program, we're here to provide you with personalized financial planning based on your goals, your time frame and your particular tolerance for volatility. We can provide you with just the right combination of financial services, support and guidance that make the most sense for you. We'll also be there to help you each step of the way in the pursuit of your personal financial goals.
You know the conversation, the one that finally addresses all the real retirement concerns you have. Do I have enough to retire? What income can I derive from it? Can anything help me with rising inflation and healthcare costs? Will my money last my lifetime?
But who can you talk to? How about retirement income professionals? At the Silverman Group, our team has focused expertise on the total retirement picture, from saving toward it to living in it. We have expertise in helping to plan and make your retirement work – and more specifically, work for you.
Get better acquainted with us and how we can help you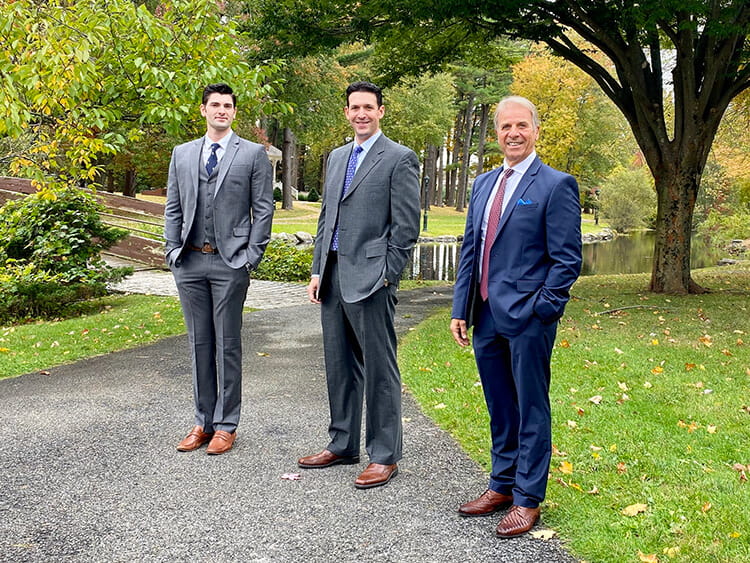 Pictured from left to right:
JUSTIN LAROSA, BRADLEY SILVERMAN, Charles MASSIMI
Being here and knowing you count for a lot, and it's what will enable us to be a trusted partner you can count on. You know the reasons you're working so hard. We want to know them as well – and help you plan for all you want to achieve.
---
It's not how much money you make, but how much money you keep, how hard it works for you, and how many generations you keep it for.