David joined Raymond James Financial Services after being an Account Manager with General Electric for over 21 years. His abilities to listen, understand and implement a sound financial plan can help clients with their specific financial matters.
David is originally from Ohio, and he and his family have been in the Charlotte area for over 21 years. He is married to Lisa and has two boys, Austin and Houston. David loves to go on cruises, as well as spend time on the lake with his family. His family goes to Elevation Church. David graduated from the University of Dayton and received a Masters of Business Administration from Our Lady of the Lake University.
David has a passion to help clients with their financial journey and he will work hard in developing a successful plan that helps you meet your goals and objectives.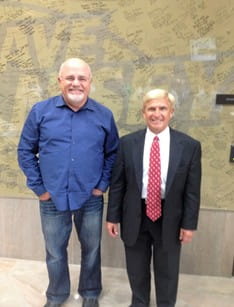 Dave Ramsey Fans.
I am also a huge Dave Ramsey fan. David has taken educational courses offered by Dave Ramsey. He has also read the following books: "The Total Money Makeover", "The Legacy Journey" and "Retire Inspired".