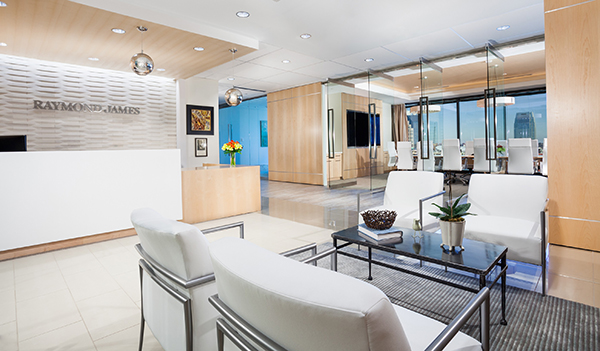 About Us
While our primary focus is always on servicing your investment and planning needs, we thought you might like to learn a little about our history. Click the links below to read short biographies of each of our team members.
Our Advisor Teams
Clark Jackson, CFP®
With over 30 years of experience in the financial services industry, there are few areas of the personal finance world where Clark does not have experience. His client advisory approach begins with establishment of a comprehensive financial plan, including an individually tailored savings and investment strategy. Once established, the plan is closely monitored with regular client meetings to review the plan's progress and make changes if necessary.
Lifsey Financial Group – visit my website
Focusing on risk management, retirement and estate planning, and asset management, Don strives to partner with his clients for all of their financial needs.

Enoch Investment Group of Raymond James & Associates
The Enoch Investment Group has the financial experience to handle a wide range of investment styles, using a multi-step process designed to simplify investing.
The Fowler Group – visit our website
The Fowler Group takes a comprehensive approach to the management of your financial life. Through goal-based financial planning and a hands-on process, we strive to ensure your custom plan stays in line with your goals. Areas of focus include Financial Planning, Retirement Plans, Insurance Analysis, Estate Planning and Investment Management.
Joe Gallivan – visit my website
Joe works as a trusted advisor to professionals, corporate executives, and wealthy families.
Joe Zenker
Joe works with a wide variety of clients, offering personalized attention and financial guidance.
Kelly-Miller Group of Raymond James & Associates
The Kelly-Miller Group provides professional and reliable service. Their practice has grown over the years because of their focus on addressing client needs. Their planning can be goal-specific, such as preparing for retirement or selling a business, or more holistic, incorporating multiple goals and scenarios.
Lynch Wealth Management – visit my website
With over 60 years combined experience, the Lynch Wealth Management group offers superior service and strategy based on the client's individual needs. Areas of emphasis include wealth management, portfolio management, retirement plans, and estate planning services.

Rex Welch
Rex works primarily with individual investors and their families and is dedicated to providing one-on-one personalized financial and retirement planning for each of them.
Rowland-Bradford Group of Raymond James & Associates
With more than 60 years of combined experience serving the needs of clients, the Rowland-Bradford focuses on simplifying the process of planning for financial success. Our goal is to be our clients' primary resource for their planning needs.
Wills Wealth Management of Raymond James & Associates – visit my website
The Wills Wealth Management uses a personalized approach to understand your values, concerns, goals, time frames and risk profile before making recommendations. Our strategies reflect these factors, along with the magnitude of your wealth and the current market environment.
Certified Financial Planner Board of Standards Inc. owns the certification marks CFP®, CERTIFIED FINANCIAL PLANNER™, CFP® (with plaque design) and CFP® (with flame design) in the U.S., which it awards to individuals who successfully complete CFP Board's initial and ongoing certification requirements.