News and Events
The Raymond James Elves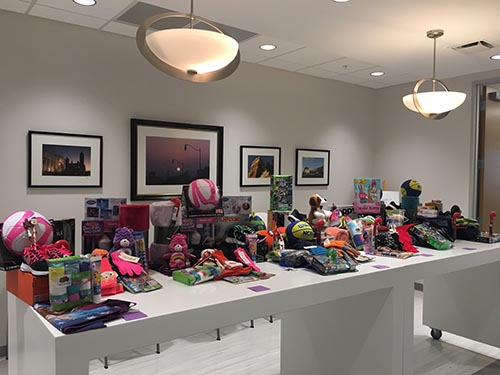 This year, several employees worked together to adopt six children for Christmas, in lieu of exchanging gifts. Thanks to everyone's generous contributions (and a few of our elves who are great deal finders) we were able to give each child a warm winter jacket, hat, gloves, shoes, clothing, games, and lots of fun toys.
---
2016 Halloween Fun

---
Raymond James Cares for the Nashville Food Project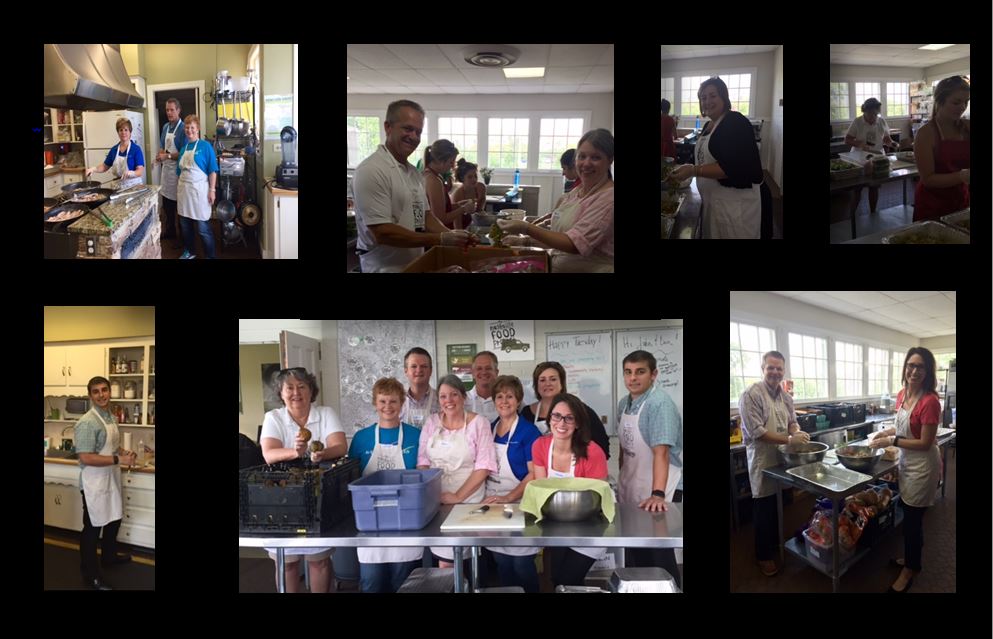 Several employees recently spent the afternoon cooking at the Nashville Food Project. Raymond James is proud to support their mission!
---
We have a winner!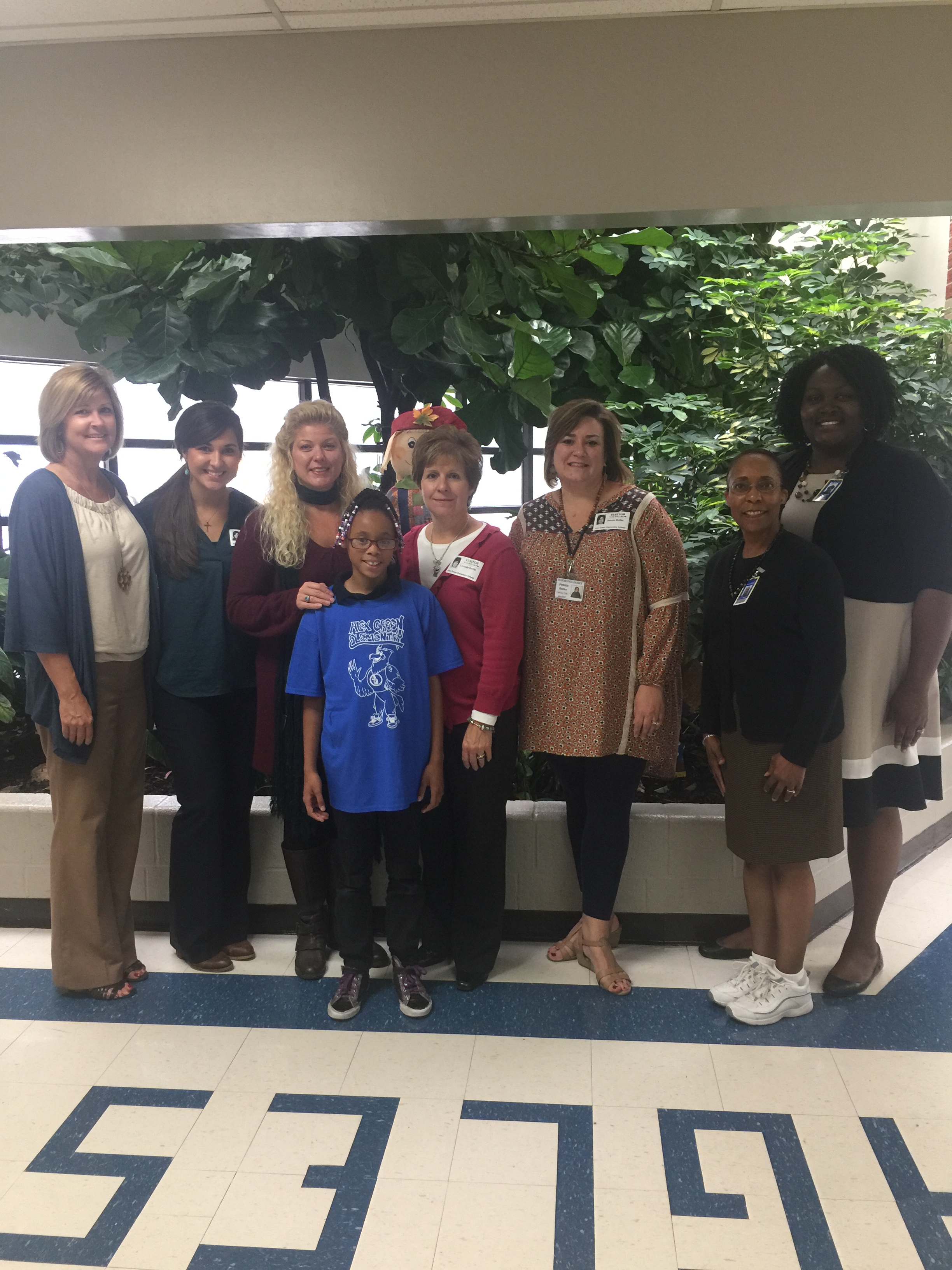 Thanks to the generosity of our employees and a corporate match by Raymond James, our branch recently provided school tee-shirts to more than 300 students at Alex Green Elementary. 4th grade students were invited to submit a design to be voted on by the student body - the winner's artwork was printed on the shirts.
---
Sunnyside Up!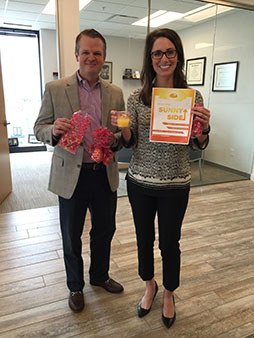 Chris Boyd and Nicole McLeod showed their support for the American Heart Association at Earl Swenson & Associates' Sunnyside Up fundraising event.
---
The Gouls of the Gulch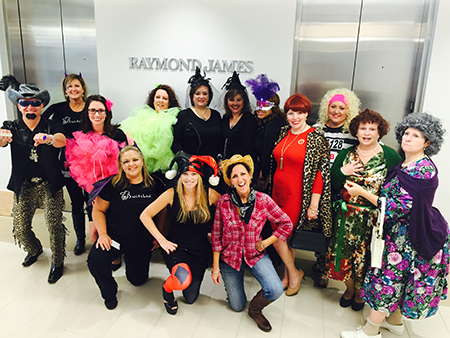 ---
RAYMOND JAMES GIVES BACK

---
Raymond James Cares
Raymond James Cares is a firm-wide community service program designed to centralize and track new and existing community service efforts by advisors and associates. The firm supports this initiative throughout the year but spotlights it annually by declaring August "Raymond James Cares Month". This year, our branch collected food items and over $580 for Little Guys Foundation and the Patty Dunn Memorial Back Pack Attack Program.

The Little Guys Foundation provides a food pantry for families in Robertson and Sumner Counties in Middle Tennessee. On average forty families are served each month by this organization and this figure has steadily climbed over the summer months.

The Patty Dunn Memorial Backpack Attack Program provides backpacks of food to students in the Robertson County school system who have been identified as being at risk of having little or nothing to eat over the weekends. In the 2012-2013 school year over 100,000 meals and snacks were provided to students.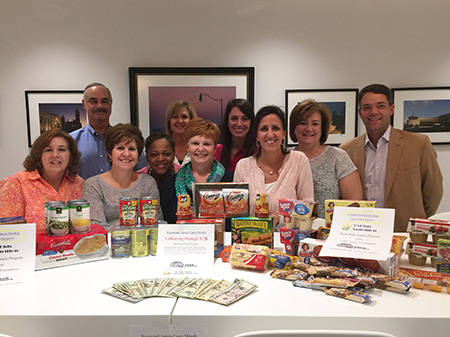 ---
American Heart Association Stroke Awareness
Several associates recently spent the afternoon learning about CPR during the American Heart Association's stroke awareness month.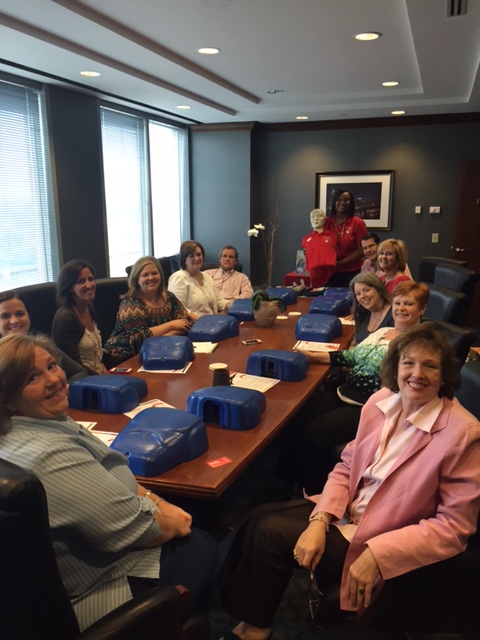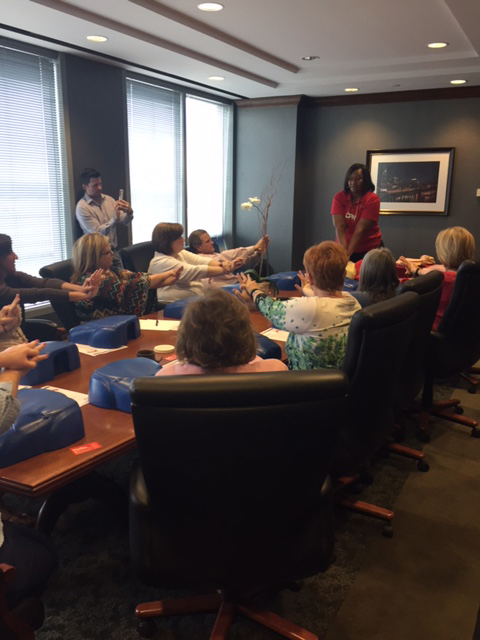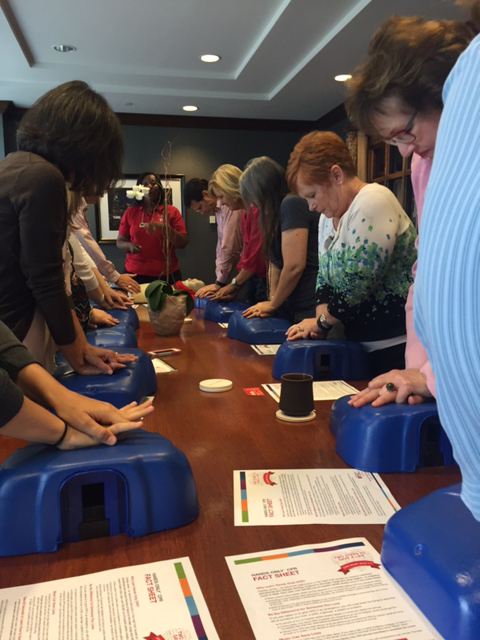 ---
2015 Sales Associate Appreciation Day
Our amazing assistants enjoyed a night at local Dabble Studios. Everyone participated in a knife skills/cooking class, where they created their own "pie" and torched crème brulee; then, painted a wine glass to take home.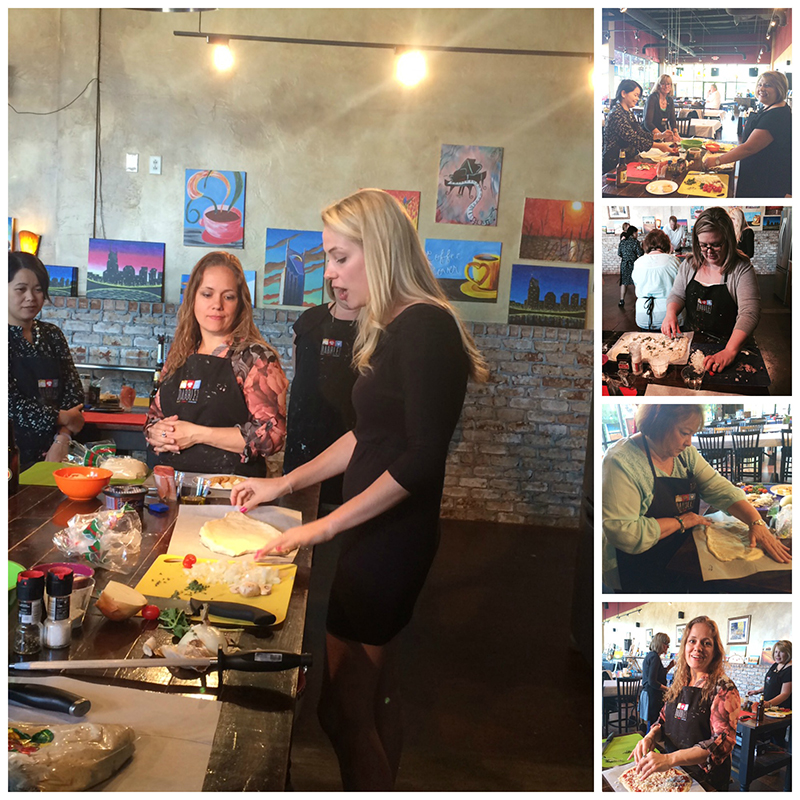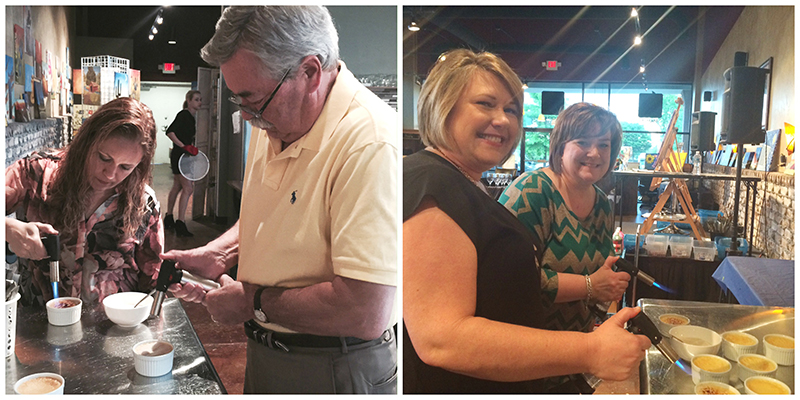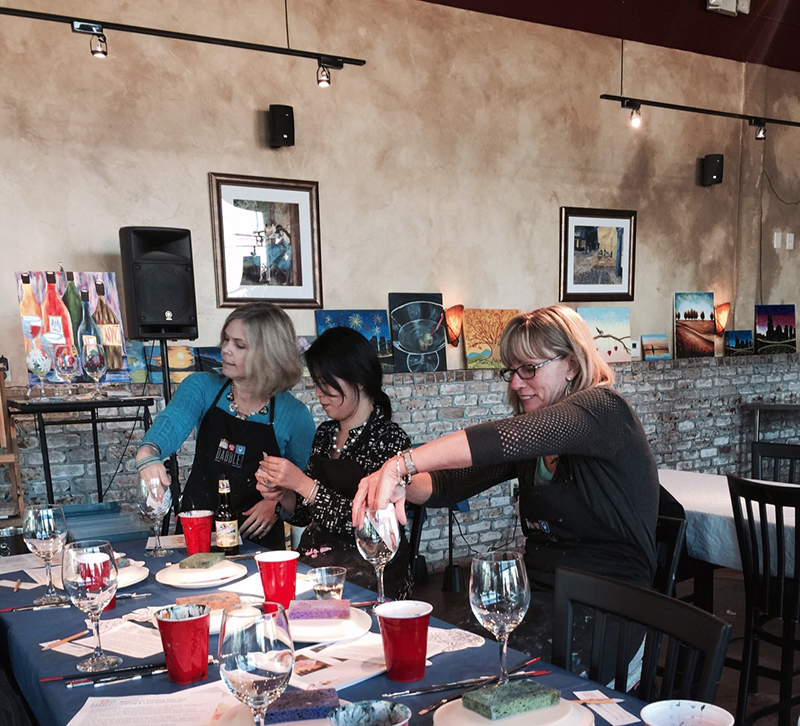 ---
Raymond James donates $50,000 to the East Tennessee Chapter of the American Red Cross
This winter, a band of severe weather swept through Tennessee and the surrounding region, leaving much of the state without power for almost two weeks. The extreme weather created dangerous road conditions, freezing temperatures and sadly claimed the lives of 30 people. Tennessee declared a state of emergency February 16 through March 6.
The American Red Cross is providing medical support, meals and personal comfort items to people impacted by the winter storms. It's important to let those whose lives were affected by the severe weather and accompanying power outages know that the rest of the country is here to help, too.
To show our support, Raymond James is donating $50,000 to the East Tennessee Chapter of the American Red Cross to provide shelter, food, emotional support and assistance to those in need. If you would like to help, I encourage you to make a donation – of any amount – through your local Red Cross chapter (redcross.org or 1-800-RED-CROSS) or another relief organization of your choice.
Raymond James is not affiliated with the American Red Cross.
---
War Memorial Auditorium Client Dinner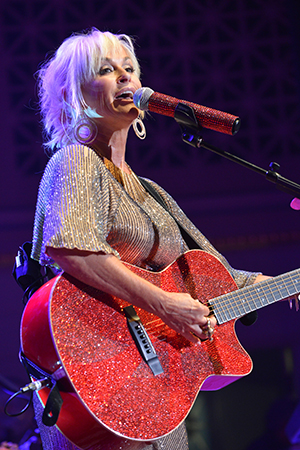 With the help of a few generous annuity and mutual fund sponsors, we recently hosted a special evening for clients and prospects at Nashville' historic War Memorial Auditorium. Guests arrived in the majestic courtyard where they enjoyed cocktails, hors' devours, and lively music from Nashville Chamber Players Jazz Trio. A seated dinner followed in the auditorium, renowned for its perfect acoustics, provided the perfect setting for an intimate performance by Lorrie Morgan. Click here to see more photos from the evening.
---
Making a Difference –– W. O. Smith Music School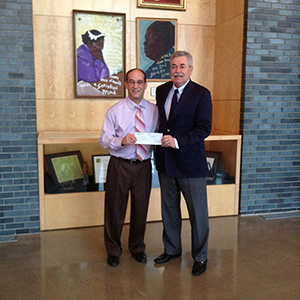 Branch manager, Bill Lynch, presents W. O. Smith executive director, Jonah Rabinowitz, with a $5,000 donation on behalf of Raymond James. W. O. Smith Music School makes affordable, quality music instruction available to children from low-income families. Students receive their lessons, ensembles, instruments, and musical materials for the cost of $0.50 per lesson. Raymond James is proud to play a part in the school's mission of transforming lives through music.
---
It's Tomato Time in Tennessee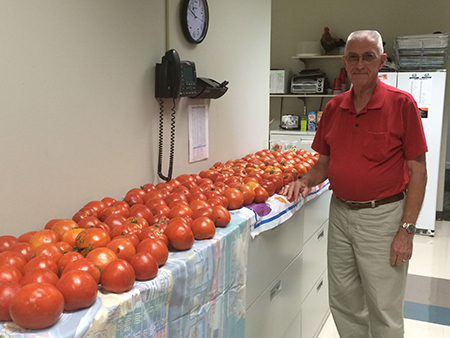 Now an annual (and much anticipated) tradition in our branch . . . Hueston Marshall delivers a truckload of homegrown tomatoes, cucumbers, squashes, and homemade zucchini bread!
---
Giving Back
Bill Lynch (Branch Manager) and his wife, Rita, donate flowers from a client event to a local assisted living facilty.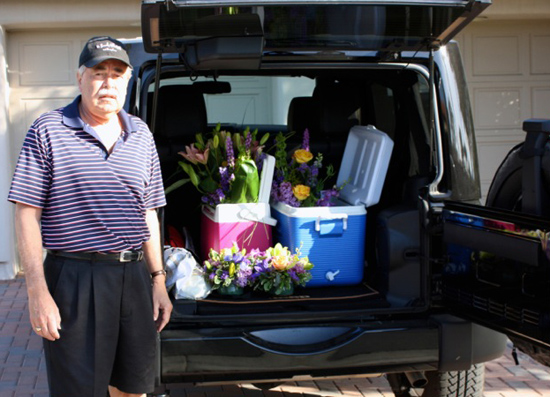 Click here to see photos.
---
Raymond James Announces Lease Agreement For New Nashville Office At Gulch Crossing – Click here to read the full press release.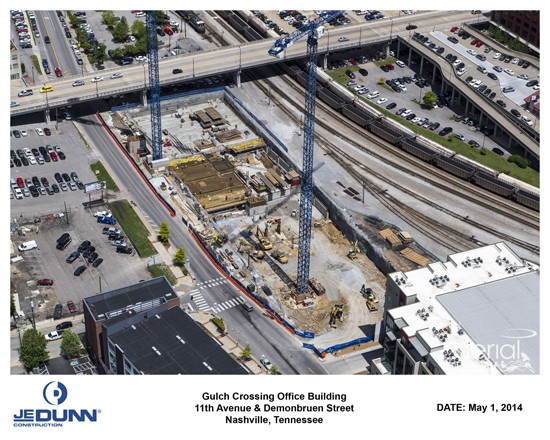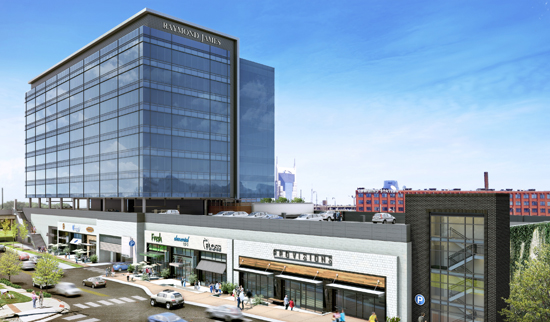 ---
Transparency, technology and trading – Click here to read the full story.
---
War Memorial Auditorium Announces Raymond James as Concert Series Sponsor – Click here to read the full story.
---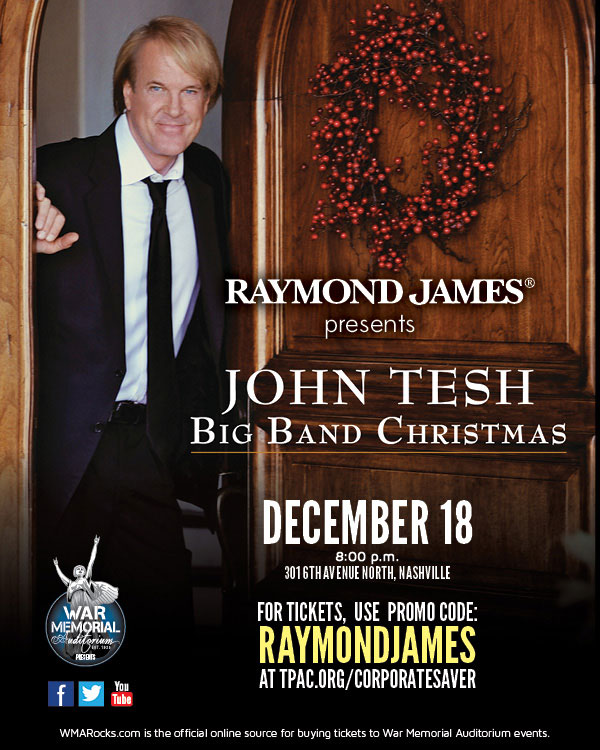 ---
Raymond James Supports Eve of Janus
Raymond James is proud to support the 2013 Eve of Janus, to be held July 27th at Schermerhorn Symphony Center. This event, which raises funds for the Tri Delta Pediatric Hematology Oncology Program, is Vanderbilt Children's Hospital's longest-running fundraising event. Click here to see photos from the patron's party. To learn more about Eve of Janus, visit www.nashvilledeltas.com.
---
---
Stocks advance – Dow close to record high – Click here to read the full story.
---
Congratulations to Bill Lynch for being selected as one of On Wall Street magazine's Top 100 Managers list! Finalists will be announced in May 2013.
---
Stocks Up for 2012, Continue to Climb After Fiscal Cliff Deal – Click here to read the full story.
---

---
2012 TPAC Gala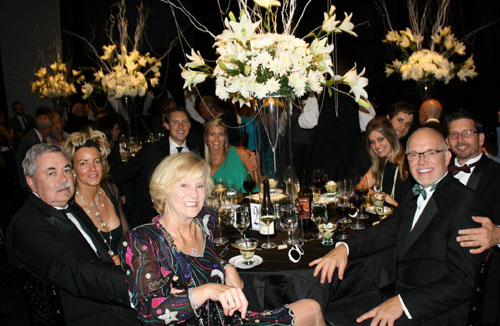 Raymond James was a proud sponsor of this year's TPAC Gala, held at TPAC's Jackson Hall on August 25, 2012. The theme of this year's gala was CATCH ME IF YOU CAN and guests were asked to wear their best 1960's cocktail attire. Raymond James will present the Broadway production at TPAC January 22-27. Click here to see more pictures from this fun-filled evening.
---
Nashville Business Journal's Small Business Awards
Raymond James partnered with Comcast Business to present Nashville Business Journal's Small Business Awards on August 17, 2012, honoring Nashville's fastest-growing small businesses. Click here to read more about the event.
---
NikiNutrition Luncheon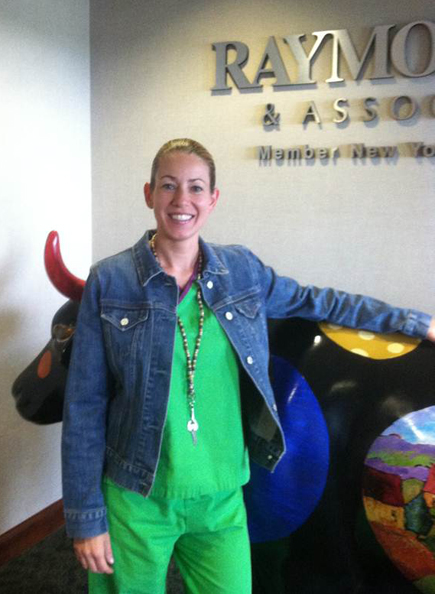 Niki Bradshaw, a registered dietician/licensed nutritionist visited the Nashville branch in June for an informational luncheon covering everything from calculating your BMI to converting recipes to make them lighter and healthier – she even brought a sampling of her delicious "Kale Chips". Get more information about Niki's healthy eating tips at www.NikiNutrition.com.
---
One of Nashville's Best Places to Work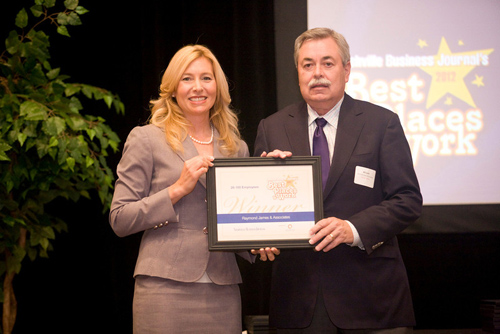 Kate Herman, President & Publisher at Nashville Business Journal, presents Bill Lynch with an award for being selected as one of Best Places to Work in Nashville, which honors companies going above and beyond to create the best workplaces in middle Tennessee.
---
Hospital Hospitality House Dinner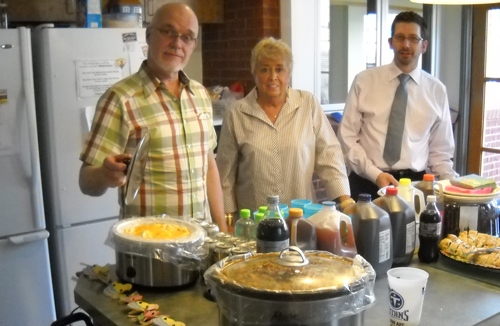 The Hospital Hospitality House of Nashville provides housing for families and patients receiving medical treatment in Nashville hospitals – a "home away from home" for patients and caregivers – providing lodging, meals, and other supportive services. Wonnie Short, a financial advisor in the Nashville branch, partnered with several clients to provide a home cooked Easter meal for the residents of the house this spring. Click here to see more photos from the event.
---
Loveless Barn Dinner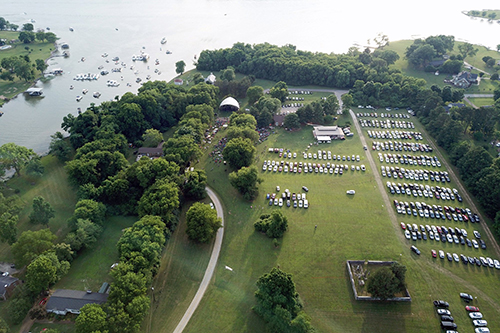 October 27, 2011 – The associates of our Nashville and Cool Springs branches were joined by family, friends, associates, and clients for a spectacular evening at Loveless Barn. Guests enjoyed pre-dinner entertainment by the John Swaim Bluegrass Band then enjoyed a Loveless Café dinner. After dinner, all were entertained by an unforgettable performance by Pam Tillis' Acoustic Trio. Click here to see more photos from the event.
---
Habitat For Humanity
Raymond James was proud to be a part of the Nashville chapter of Habitat for Humanity's Inaugural Women Build, on October 29, 2011.

Pictured: (Front Row L-R) Janet Frame, Perrie Gibbons (Back Row L-R) Ginger Kelly (wife of Chris Kelly), Lisa Gamble, Tori Wilt, Amee Mercadal, Angela Williams, Traci Gallivan (wife of Joe Gallivan), Bill Lynch (Branch Office Manager), Suzanne Bradford.
---
Forbes "One of America's Most Trust Worthy Companies"
Kiplinger – Raymond James – On Solid Ground