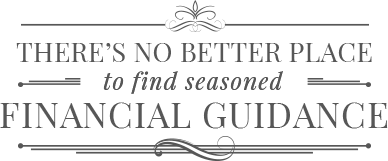 Derek is a managing director and branch manager of the Winter Park Wealth Group. Derek Tangeman served in the supervision and leadership of Financial Advisors for 16 years in a number of important management roles at Morgan Stanley Smith Barney and its predecessors where he served as an Executive Director.
Beginning his career as a Financial Advisor at Alex. Brown & Sons in Baltimore, Mr. Tangeman has had the privilege of working with and alongside more than 500 Financial Advisors and staff professionals over this time frame in the Maryland, Pennsylvania and Central Florida marketplaces. This experience and responsibility has uniquely prepared him to lead, coach and grow the team at the Winter Park Wealth Group.
Over his career Derek has stayed at the forefront of industry best practices to help Advisors provide customized advice and outstanding client service. Derek is a CERTIFIED FINANCIAL PLANNER™ professional [CFP®] and holder of the Certified Investment Management Analyst® [CIMA®] designation he obtained through coursework provided at the Wharton School, University of Pennsylvania.
Derek leverages his background in military leadership honed from his experiences as a Midshipman at the United States Naval Academy (Bachelor of Science in Economics) and Naval Special Warfare Officer assigned to SEAL Team FOUR. He further developed his management and communication skills while serving on the staff of the Chief of Naval Operations, Special Warfare in the development of the Naval Special Warfare budget.
Derek is a native of Central Florida and resides with his wife Teresa in Winter Park. He is a graduate of Lake Mary High School and Marine Military Academy of Harlingen, Texas. Derek has served on congressional nomination committees for the U.S. Naval Academy and he and Teresa were very active in Bishop Moore Catholic High School lacrosse. Their children are currently in undergraduate studies at George Mason University and Vanderbilt University.