THE EXPERIENCE, KNOWLEDGE AND RESOURCES
to help
PURSUE YOUR GOALS
At ARK Financial Advisors, we care about the clients we serve. We listen carefully so we can better understand your investment needs, goals and objectives. This information, along with an understanding of your risk tolerance and time horizon, helps us chart a course toward achieving your goals with clarity and confidence.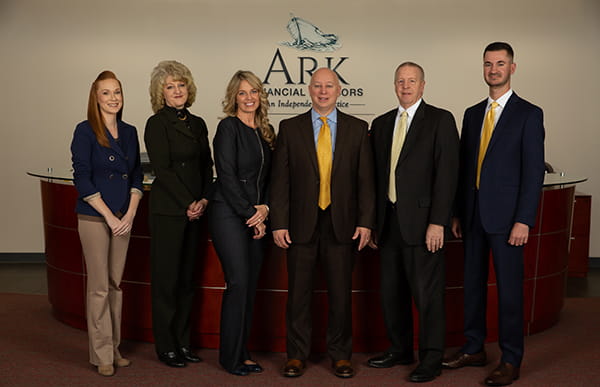 Our team understands the investment life cycles and the challenges our clients face. Whether you are in the accumulation phase of your life or in the income distribution phase of your retirement years, our team is committed to helping ensure your portfolio is properly positioned to work for you. We will be there to answer all of your questions along the way, so you can face your financial future with confidence.
Backed by the resources of one of America's largest and most respected financial companies, we are positioned to provide you with the investment products and services to help you save for retirement, receive income throughout your retirement years, protect an estate from taxes or perhaps provide for a child's or grandchild's college education. These are just a few of the areas we specialize in. Our clients are serious long-term investors, not short-term speculators, and we would love the opportunity to earn your trust and begin building a solid financial plan for you and your family.