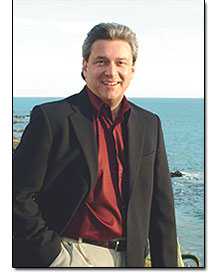 Financial Advisor & Registered Principal, RJFS
Robert.Stanton@RaymondJames.com
Bob Stanton began his career on the pension side of the business and has also served as a retirement plan analyst and annuity consultant. He became a personal financial advisor in 1983 and has been a registered principal since 1997. Using a combination of real-world experience and industry expertise, Bob's goal is to help his clients meet their objectives while also managing the inherent volatility associated with investing. Working with his father, Dr. Edward Stanton, PhD., they developed and patented a software tool for analyzing portfolio design and performing risk assessment. Today these tools are essential to the success our practice enjoys in asset management. His is a comprehensive approach that endeavors to look at each investor's full financial picture before recommending a course of action. Bob is a voracious reader who has also been active in coaching local little league baseball, Pop Warner football and AYSO soccer teams.