Chuck
Bosworth
CFP®
Financial Advisor
Certified Financial Planner
™
Chuck Bosworth owns and operates an independent Financial Advisory & Wealth Management Practice in Orlando affiliated with Raymond James. His office is located in College Park (Orlando, FL). Chuck has been serving individuals, business owners, executives and corporate clients for 26 years. His early career was spent in both the manufacturing and health care industries as a Financial Analyst and Accountant.
Chuck holds a Masters Degree in Business Administration from the University of Central Florida (Orlando, FL) and a Bachelor's Degree in Finance from the University of Toledo (Toledo, Ohio). Chuck is a Certified Financial Planner™ professional (CFP®).
Chuck is a member of First Presbyterian Church of Orlando where he volunteers and plays guitar for the youth ministry dept. Chuck has a passion for teaching financial literacy, economics world and American history, virtues of the US Constitution and the key ingredients of wealth creation to almost anyone who will listen. He shares these interests and his passion for educating young people through Junior Achievement as a guest lecturer in High School Economics classes and was heavily involved in The Boy Scouts of America. Chuck served as the Scoutmaster of Troop 24 in Orlando for four years. Both of Chuck's sons became Eagle Scouts and he still enjoys planning and executing high adventure backpacking and rafting trips with senior scouts.
Chuck married his college sweetheart Candy in 1990. Chuck and Candy recently celebrated 31 years of marriage together and have proudly raised three wonderful children, Caroline, Landon & Luke.
Chuck enjoys all things outdoors. Off road motorcycling, mountain biking, wake surfing, backpacking, snowboarding and camping are all passions that consume Chuck's thoughts, limited spare time and discretionary spending. He is also a lifelong acoustic guitar player and lover of live music.
Growing up in Wisconsin, playing ice hockey on outdoor frozen rinks and ponds, Chuck appreciates his incredible fortune of being raised by loving parents who imparted their mid-western values of family, hard work, frugality, self-reliance, integrity and a deep patriotic love of country.
While Chuck has spent almost all of his professional life as a Financial Planner and Advisor serving his clients in their desire to build wealth, prepare for large goals, protect their families and pursue dreams, he understands the bigger picture. "A quote I first read while attending the funeral of a Merrill Lynch colleague when I was a very young man has stayed with me as guiding vision for my own life.
"I have concluded that the accumulation of wealth, even if I could achieve it, is an insufficient reason for living. When I reach the end of my days, a moment or two from now, I must look backward on something more meaningful than the pursuit of houses and land and machines and stocks and bonds. Nor is fame of any lasting benefit. I will consider my earthly existence to have been wasted unless I can recall a loving family, a consistent investment in the lives of people, and an earnest attempt to serve the God who made me. Nothing else makes much sense."
- Dr. James Dobson
Certified Financial Planner Board of Standards Inc. owns the certification marks CFP®, Certified Financial Planner™,

and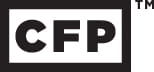 in the U.S., which it awards to individuals who successfully complete CFP Board's initial and ongoing certification requirements.