I am fully committed to personal customer service, trustworthy and competent financial advice, clear communications and strict confidentiality. I take great pride in maintaining the highest standards of integrity and honesty in my relationship with you.
What I find most rewarding is meeting with clients, one-to-one, to understand their present investment portfolio then set a plan to strengthen their financial future. This process helps us identify your objectives, personalize your goals and helps us manage and preserve your wealth so it lasts throughout your lifetime and is passed on to your loved ones.
The Dean Jaeger Advisory Process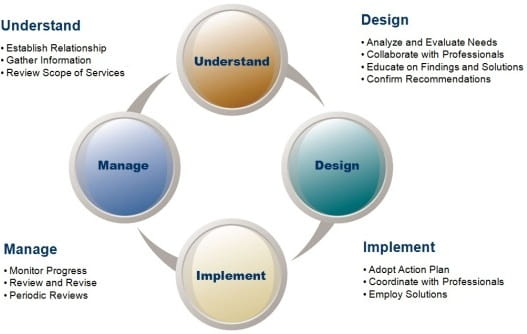 My mission is to remove obstacles that keep you from seeing your financial picture clearly then we can set realistic goals that complement your existing lifestyle and future retirement plans.
Here at Jaeger Wealth Advisors LLC we are passionate about taking care of our client's financial needs and treating them like family.