credentialed and committed to our clients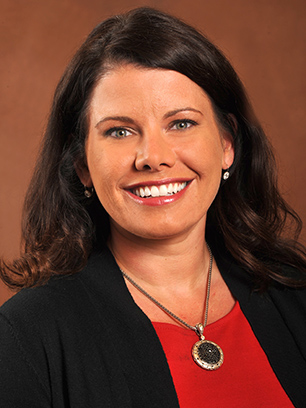 Katie Parkins, CFP®, WMS
President, Executive Financial Planning Group
Financial Advisor, RJFS
Direct: 317.663.9808
katie.parkins@raymondjames.com

Katie loves what she does as a financial planner. Her dedication and attention to detail are vital components of helping clients achieve their goals by providing comprehensive wealth management and managing portfolios with discretion.
A graduate of Ball State University in Muncie, Indiana, Katie holds a bachelor's degree in management, with a concentration in information systems. Graduates of this program are typically recruited by a wide range of employers, from global consulting to finance and software firms. Katie chose financial services.
She began her career at Wachovia Securities before joining Raymond James & Associates in 2007 and Raymond James Financial Services in 2017.
She is a member of Pi Beta Phi women's fraternity.
Katie is originally from Carmel, Indiana, and resides there with Gary Guarino, and children, Nick, Lexie and Libby.
She serves on VISTAS Advisory Board for Families First and on the Indiana Adult Guardianship State Task Force.
Katie attends Hazel Dell Christian Church.