What Do the Titles Mean
Finkelberg Investments provides a team of advisors who have studied diligently to attain professional certifications and education that are designed to help determine a sound course for your financial future. Members of our team hold both CFA® Charterholder and CERTIFIED FINANCIAL PLANNER™ Professional certifications. We're confident that you can trust that Finkelberg Investments has deep investment knowledge, decades of experience and high professional standards.
Why Hire A CFA® Charterholder to Manage your Wealth?
This certification can only be earned through the CFA Institute, whose mission is to lead the investment profession globally by promoting the highest standards of ethics, education, and professional excellence for the ultimate benefit of clients and society.
Fewer than one in five candidates becomes a CFA charterholder. It takes an average of over 1,000 hours of rigorous study, along with four years of professional experience, to earn the distinction of being called a Chartered Financial Analyst® (CFA) Charterholder.
CFA Charterholders recognize that trust is key to building a strong client-adviser relationship and are bound by the highest ethical standards — the CFA Institute Code of Ethics and Standards of Professional Conduct.
Why Choose a Certified Financial Planner® Professional?
CFP® certification is recognized as the highest standard in personal financial planning. CFP® professionals are held to strict ethical standards to ensure financial planning recommendations are in your best interest.
What's more, a CFP® professional must acquire several years of experience related to delivering financial planning services to clients and pass the comprehensive CFP® Certification Exam before they can call themselves a CFP® professional.
Certified Financial Planner Board of Standards Inc. owns the certification marks CFP®, Certified Financial Planner™,
and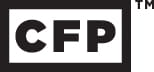 in the U.S., which it awards to individuals who successfully complete CFP Board's initial and ongoing certification requirements.