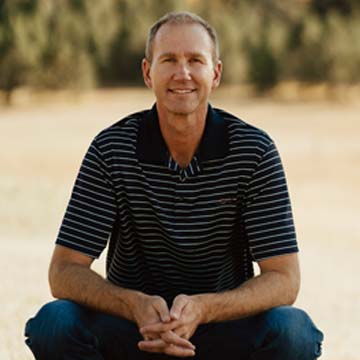 James
Meyer,
AAMS®
Financial Planner
Helping clients achieve what matters to them the most is what drives Jim. An Accredited Asset Management Specialist℠, he strives to partner with clients throughout life while providing holistic, complete wealth management. His mission is to support people in defining and pursuing their own version of what success looks like. "When my clients do their best, feel their best and are making the best decisions, then I've done my job well," Jim says.
Through an established and time-tested process, Jim will strategically align portfolio construction, financial planning, tax-aware investing and risk management together for his client's benefit. He helps clients get a big picture view of where they currently stand financially and makes timely recommendations on what adjustments could be made for long-term benefits. Integrity, open communication and responsive service also aid in building strong partnerships with clients.
He established Freedom Hills Wealth Management, aligned with Raymond James, in 2021, drawn by the independence and objectivity it offers him in serving clients. His main concerns in making the move were what his clients would feel, see and pay, and he believes this choice allows all three to be better for the client. Before that, he was a financial advisor at Edward Jones in South Dakota for more than a decade. His professional background also includes 14 years serving his country in the U.S. Air Force as an Engineering Assistant and a Flight Test Director. He earned an associate's degree in structural engineering from the Community College of the Air Force, and a bachelor's degree in Management from Wayland Baptist University in Alaska.
Originally from Ohio, he lives in Custer, South Dakota, and is extremely proud of his six children: Emily, Serenity, Maddie, Abby, Joseph and Taylor. In his free time, you'll likely find Jim outdoors. His favorite pastimes include fishing, hunting and golfing, but mostly spending time with his children. He is also driven to help others as a coach and mentor.