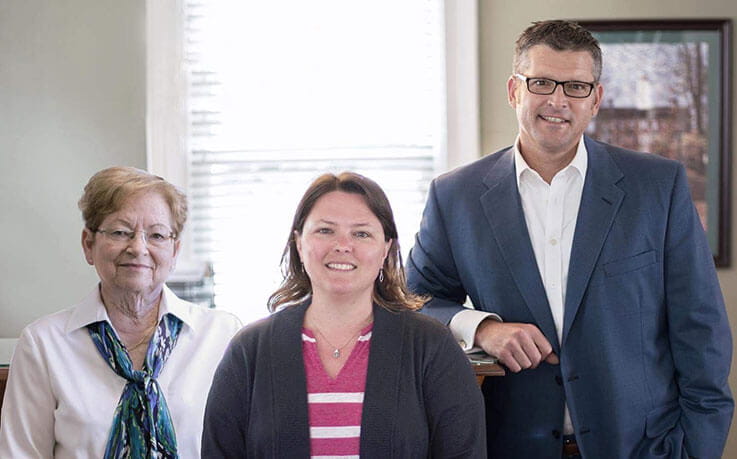 We offer a team approach to financial planning, offering you a broader scope of expertise than you will likely find in any one person. Clients are our main priority, which is why we work to understand your unique circumstances and ultimately create a distinctive plan that provides a roadmap for your financial journey.
The Goldsberry Difference
The Advisors At Goldsberry Wealth Strategies
We become a team, working together in all aspects of life. Planning ahead for weddings, buying a new car, or celebrating retirement with a new hobby or living independently and comfortably. We help you manage life, and give you the confidence to enjoy it.
Objectivity – As an Independent Raymond James advisor I am under no pressure to sell you anything. Therefore I will do what is best for you! Your long term happiness is what I strive to attain.
Integrity – Striving for Excellence.
Honesty – Direct, Truthful, Transparent communication is the foundation of our relationship. I promise that!
Passion – Making a positive difference daily. Seeing my clients happy and satisfied is why I do this. Being a part of your life is the most rewarding part of this business.
A Life Well Lived
The Advisors at Goldsberry Wealth Strategies focus on helping people achieve a life well lived. Whether you are retired or contemplating retirement, a business owner or professional, a single independent woman, or an affluent or suddenly affluent family or individual, we strive to create a warm yet professional environment for you to feel both confident about your financial future and at ease on an interpersonal basis.
Your path to financial success
The Advisors at Goldsberry Wealth Strategies offer you a personalized financial strategy, not a generic investment program. Your individual portfolio will be based on your unique situation, attitudes, preferences, and goals.
Your custom strategy will be designed to account for change, both in the market and in your circumstances, so that it can work with you and for you at every stage of your life.