We're grateful for the continual support of our clients and neighbors who have helped us achieve success. It's our honor and privilege to return the favor as active members of our community. Here are some of the initiatives that are most important to us.
Giving back to the community is important to us at Goldsberry Wealth Strategies
We give back on a local and national level, and our clients have helped participate!
*Salvation Army of the Mid Ohio Valley
To celebrate RJS 50th birthday we collected Food for a local food drive. Lt Erik & Mechelle Henry came to our annual dinner and discussed the local need in Parkersburg and the sounding areas.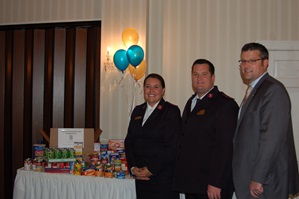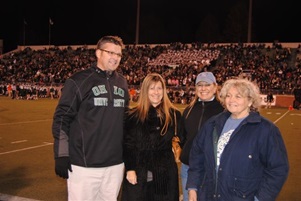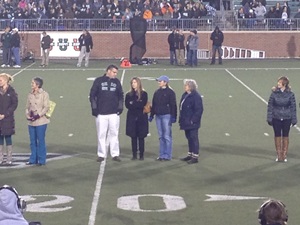 Friends of the Shelter received funds from GWS as part of an Ohio Bobcats Football charitable program. Stuart was invited on the field to present a check to the organization.
Earth Day- We invited clients to drop off items to shred for Earth Day