ADVISING OPHTHALMOLOGISTS
a long-standing partnership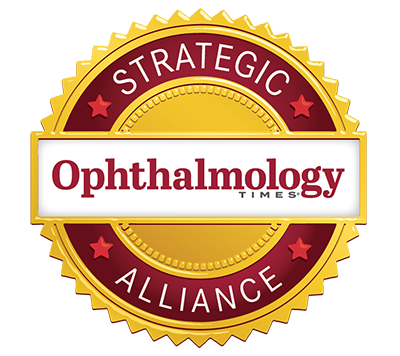 Ophthalmology requires specialized skills, extensive knowledge and intense focus. Unsurprisingly, we believe these same qualities are required of investment professionals who serve the demanding financial needs of dedicated medical professionals like you.
In our extensive experience, our ophthalmologist clients have proven themselves acutely aware of their complex financial situations and have a desire to learn more about sophisticated investment strategies; they know they have much at stake when it comes to managing and preserving significant wealth over the course of a career and a lifetime.
It certainly can pay to have the experienced guidance of a financial team that specifically serves ophthalmologists. At Grande Financial Services, we have had the great privilege of providing our insight, guidance and strategies to ophthalmologists for more than 20 years – and look forward to doing so for generations to come.
The Strategic Alliance membership/logo is an endorsement of Grande Financial Services by the Ophthalmology Times as of 3/17/2022 and may no longer be applicable. This endorsement is from an organization which is not a current client of Grande Financial Services. No compensation was paid in exchange for the endorsement, it is not representative of all clients' experience with the advisor, not based on performance, and not a guarantee of future performance or success. Investing involves risk and isn't always profitable.
Raymond James Wealth Solutions Group
The Raymond James Wealth Solutions Group is an experienced team of consultants who collaborate across Raymond James to find strategies to address the complex wealth management needs of high-net- worth clients.
Raymond James Trust
Raymond James Trust provides trust investment advice and administration designed to preserve and enhance our clients' wealth, meet client estate planning needs for professional fiduciary services and control fiduciary liability.
Trust services provided by Raymond James Trust N.A. Raymond James Trust N.A. is affiliated with Raymond James & Associates, Inc.
Raymond James Insurance Group
Protecting your assets from liability and protecting you from disability risks are of paramount importance. By collaborating with your other qualified advisors, we can determine if you are under- insured, create family limited partnerships or asset-protection trusts, and secure life insurance, disability insurance and umbrella insurance coverage.
Insurance and annuities offered through Raymond James Insurance Group. Raymond James & Associates, Inc., is affiliated with Raymond James Insurance Group.
Raymond James Bank
We understand the importance of managing both sides of your balance sheet and your need for liquidity without disrupting your future investment goals. Through Raymond James and Raymond James Bank, we can offer a comprehensive menu of lending and cash management solutions and capabilities to address both your short- and long-term needs. We collaborate with Raymond James Bank on your behalf to help determine the right solution for your unique situation.
Banking and lending solutions provided by Raymond James Bank. Raymond James & Associates, Inc., is affiliated with Raymond James Bank, a Florida-chartered bank.
Raymond James Charitable
Charitable giving can bring personal satisfaction, enabling you to support the causes and organizations that matter most to you. It can result in significant tax advantages as well – including mitigating income taxes, capital gains taxes and estate taxes. We can design strategies to give you the confidence and clarity to benefit your family and the institutions and organizations you care about most.
High-net-worth estate planning
The estates of high-net-worth individuals and families can be inherently complex, so having a comprehensive estate plan is crucial to help ensure a seamless transfer of wealth, mitigate taxes and avoid potential legal battles. To this end, we can employ a number of effective strategies specific to the preservation of wealth.
Raymond James does not provide tax or legal services. Please discuss these matters with the appropriate professional.
Complimentary and confidential second opinions

You're likely familiar with second opinions. As are we. As in medicine, second opinions help ensure there are no gaps or blind spots in your overall financial situation and that you are on the right track for the goals you have.

Whether you are managing your financial matters on your own or you have a relationship with another advisor, you are invited to seek our objective opinion at no cost or obligation to you.

Serving ophthalmologists for generations

We take great pride in the fact that over the many years we have been serving ophthalmologists, we have built strong bonds of mutual trust and confidence with our clients. In fact, often our clients' children come to be our clients as well. The multigenerational makeup of our own team helps ensure continuity and inspire the confidence of knowing we will be here for them and their families far into the future.

Case Study

Dr. Magda Sewell had done well for herself and her family. As one of the top ophthalmic surgeons in the country, her practice was thriving. However, vivid dreams of spending time with her grandkids at their vacation home on the Finger Lakes drew her to seek professional financial advice. She and her husband, Mark, wanted to be sure they could retire on their terms: living a life even fuller than the one they enjoy now.

If colleagues referred them to us, we would advise them on how to smooth the transition to retirement by building a solid succession plan and exit strategy from her well-established ophthalmology practice. We would also address their request to transfer the wealth from the sale of the practice in a tax- efficient manner.

Maintaining their quality of life in retirement is a priority, so we would show them retirement income projections that could enable them to do so. Then, turning our focus to their investments, we would present a strategy to diversify their portfolios and potentially enhance returns.

We would also want to look to see if they have adequate insurance policies to protect them from the unexpected.

Lastly, we would coordinate with their attorney to help ensure that all estate planning documents and beneficiary lists were completed and current for establishing a lasting legacy.

This case study is for illustrative purposes only. Individual cases will vary. Any information is not a complete summary or statement of all available data necessary for making an investment decision and does not constitute a recommendation. Prior to making any investment decision, you should consult with your financial advisor about your individual situation.
Schedule a second opinion
To schedule a consultation or learn more about what we do for ophthalmologists, please fill out the following form or call us. We look forward to hearing from you soon.
Certified Financial Planner Board of Standards Inc. owns the certification marks CFP®, Certified Financial Planner™,

and
in the U.S., which it awards to individuals who successfully complete CFP Board's initial and ongoing certification requirements.
Investing involves risk and you may incur a profit or loss regardless of strategy selected, including diversification and asset allocation.