Associated with the first-ever Raleigh, NC Raymond James office in 1975, our family-owned and run business has always fostered a culture built on integrity, expertise, experience, and service.
Dick Hilliard, CERTIFIED FINANCIAL PLANNER™, founded our financial planning practice in 1973. When he teamed up with a few other advisors and joined Raymond James Financial Services, inc., Member FINRA/SIPC, as an independent advisory office in 1975 we became the first Raymond James office ever in Raleigh, NC.
Eric Hilliard, CERTIFIED FINANCIAL PLANNER™, Dick's son, joined the practice in 1995 and has been the branch manager since 2002.
Jenny Hilliard, Eric's wife, joined the team January, 2006. She has been working in the financial industry since 1993 and brings extensive and varied experience that has greatly benefitted our business.
Our extended office family includes:
Merribeth Valdez, Client Services Manager, who has been with us since 2005.
Wade Stafford, CERTIFIED FINANCIAL PLANNER™, who joined our practice as an Associate Financial Advisor in 2012.
We are trusted advisors, helping our clients invest, preserve and distribute wealth since 1973.
Our financial planning practice was established in 1973. We affiliated with Raymond James in 1975. Since our establishment we have provided trusted, personalized advice with an independent perspective to individuals and businesses.
The greatest compliment and evidence of the effort we put into our relationships are the many clients who refer us to their friends, family and business associates. We are grateful for these referrals from our valued clients.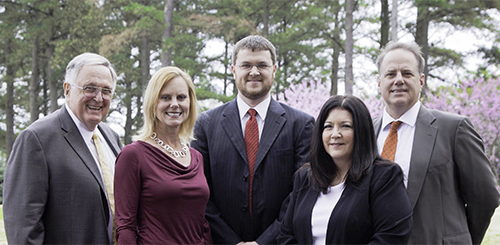 Our Mission
To help our clients achieve their own unique goals by providing superior
financial planning service, which includes managing their assets, protecting their wealth
and building their financial legacies.
Our Approach
For over 40 years we have been a trusted family business
serving our clients with a consultative approach
that examines all aspects of their financial lives.
We develop individualized solutions for creating and protecting
the wealth of our clients.
Our Objective
To accomplish our mission profitably with a commitment to excellence
and to positively impact our community.