The Mendall Financial Group wants to send a message from home: Stay safe, stay healthy, stay strong, and stay home. Oh, and we had to include our pets who help keep us company!.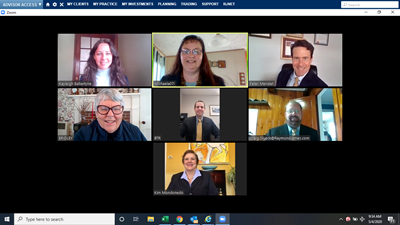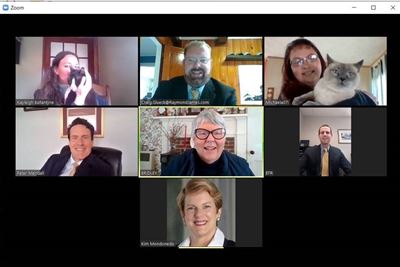 ---
We're grateful for the continual support of our clients and neighbors who have helped us achieve success. It's our honor and privilege to return the favor as active members of our community. Here are some of the initiatives that are most important to us.
The Mendall Team daily virtual huddle! We have been staying healthy, safe and efficient while working from home during these unprecedented times. Best wishes that you all have been able to do the same!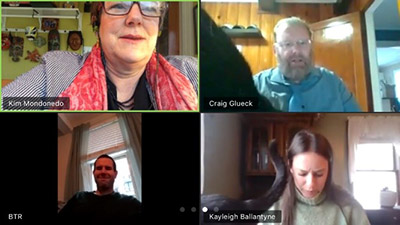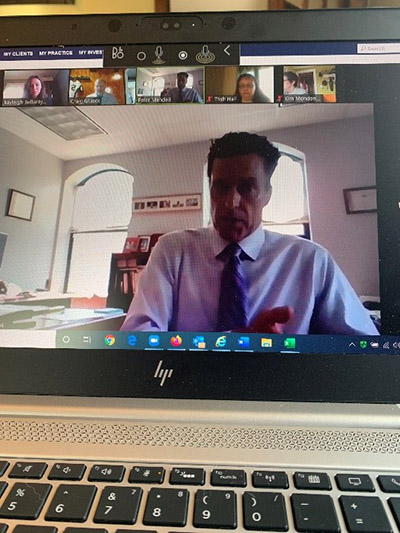 ---
Downtown Augusta is our "Work Home"! The Mendall Family is very proud of this article, and the work the community has put forth to redevelop this great city! Thank you, Down East Magazine!
https://downeast.com/our-towns/augusta-maine/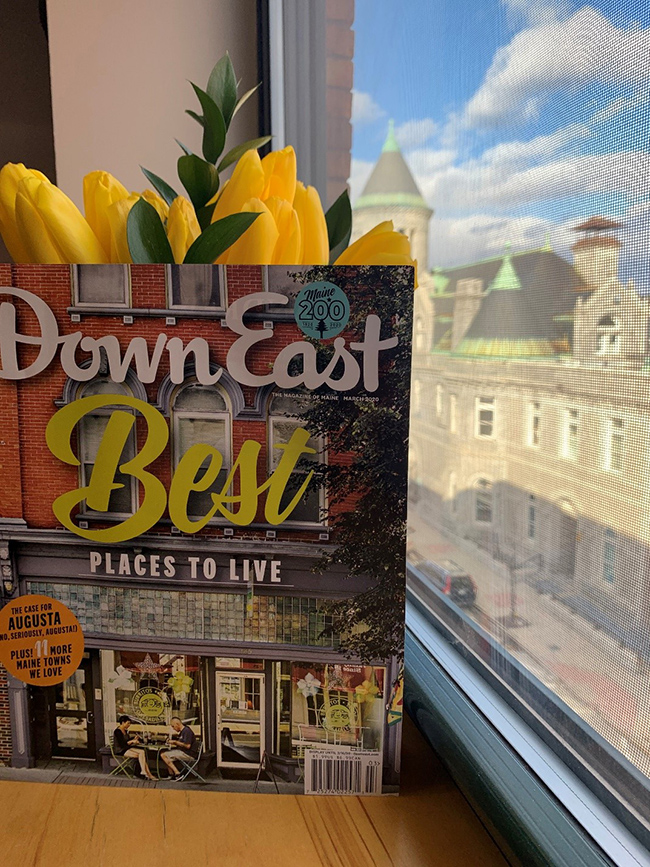 The members of the Mendall Financial Group support numerous non-profits, organizations and activities:

Harlow Art Gallery
Special Olympics Maine
Kennebec Valley YMCA
Augusta Kiwanis
Kennebec Valley Historical Society
Coastal Studies for Girls
Heifer International
The Good Shepherd Food Bank
Viles Arboretum
Manufacturers Association of Maine
Kennebec Valley Chamber of Commerce
Friends of the Cobbossee Watershed
Unitarian Universalist Church, Brunswick
Unitarian Universalist Community Church, Augusta
Green Street United Methodist Church
Highland Avenue United Methodist Church
United Baptist Church, Topsham
Holocaust and Human Rights Center
Boy Scouts of America
Pineland Suzuki Fiddlers
Lithgow Public Library
Maine Farmland Trust
Kennebec Land Trust
Augusta Country Club
Southern Midcoast Maine Chamber of Commerce
Veterans Affairs (VA)
American Legion, Post 202, Topsham
Veterans Memorial Cemetery