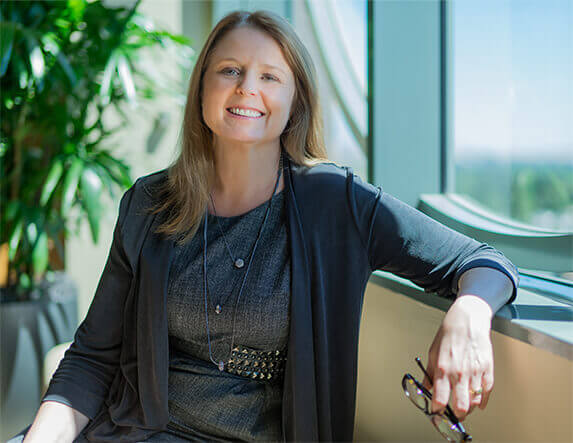 Lynn Opp, CFP®, CRPC®
Senior Vice President, Investments
---
For nearly two decades, Lynn has used her financial knowledge and experience, combined with her intense desire to understand a person's goals and objectives, to provide clients with unique perspectives of their financial situations and personalized financial plans. She is also committed to providing the education and compassionate advice necessary to help each client pursue their own financial success.
Lynn graduated with high honors in accountancy from Bentley College in 1985. Her experience also includes five years as a tax manager at a large accounting firm. Lynn is a CERTIFIED FINANCIAL PLANNER™ professional, one of the most respected financial planning credentials and the recognized standard of excellence in personal financial planning. She has also completed a course of study that encompassed pre- and post-retirement needs, asset management, estate planning and the entire retirement planning process to achieve the designation of Chartered Retirement Planning CounselorSM.
Born in Massachusetts, Lynn has lived in California for more than 30 years. She is married and has one grown stepson and two grandkids. Lynn is a black belt in karate and, in addition to spending time with her family and her dogs, enjoys boating (especially with her grandkids), scuba diving, skiing and travel.
"Accustomed to the ease and consistency direct deposit from which he paid expenses, Bill wondered if he'd still enjoy this convenience once he retired. With smart planning, Bill was able to put his question to rest."
---
"How do I replace my paycheck?"
---
64-year-old Bill has enjoyed a successful career and has worked for several well-known corporations. As a result, he benefits from a steady paycheck that provides a sense of security and accomplishment. Add to that the convenience of direct deposit, and it's easy to see how he's become used to a predetermined sum of money showing up in his bank account each month.
To help answer Bill's question, we used retirement income planning to consider all his retirement assets and the right amount to consistently withdraw in order to create a "retirement paycheck" that can be deposited monthly into the bank account of his choice. This will enable him to keep paying his bills online and enjoy other convenient banking functions to which he's grown accustomed. Ultimately, it means that Bill's financial life will remain as familiar in retirement as it does today.
We also discussed plans to help protect his assets if he were to become ill and require long-term care. And since his wife always worked in the home, we also showed him how to help ensure the "retirement paycheck" kept coming if anything ever happened to him.
What's your question?