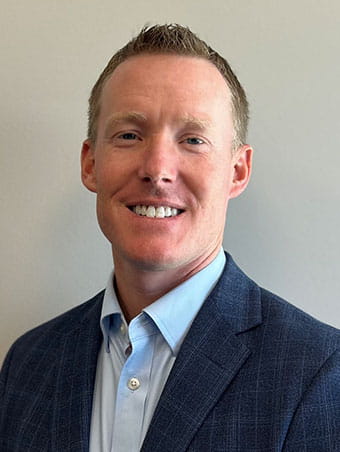 Patrick
Fulton
Founder, Salt Creek Wealth Advisors
Branch Manager, Financial Advisor, RJFS
A financial advisor since 2009 and the founder of Salt Creek Wealth Advisors, Pat has years of experience building deeply meaningful client relationships – all while working to fulfill his clients' lifelong objectives.
"My goal is to help clients pursue the financial independence they've always wanted," he says. This includes helping clients build and preserve their wealth, helping them establish reliable income sources and, when the time is right, determining the most efficient strategies to pass their wealth on to future generations. Whether he's working with individuals, small business owners or a variety of other clients, Pat uses his years of industry experience to help them navigate unexpected circumstances, market volatility and the ever-changing financial landscape.
To ensure his clients receive the elevated service they deserve, Pat speaks openly and honestly with each of them, taking the time to understand their values, passions and priorities. He then dedicates himself to crafting highly personalized financial plans centered on their specific needs – applying his specialized knowledge in tax minimization, risk avoidance, portfolio management and wealth transfer along the way.
In addition to relying on Pat's dedicated service, clients can feel confident knowing they have the entire team of Salt Creek Wealth Advisors working with their best interests at heart. "I'm proud to have an experienced team that understands what matters most to our clients," says Pat. At the end of the day, Pat and his team share a simple mission: helping clients use their wealth to strive for the lives – and retirements – they envision.
Before joining Raymond James in June 2020, Pat served as a financial advisor at Edward Jones for over 10 years. He holds a bachelor's degree with an emphasis in finance from Southwestern College and is the president of the Rice County Downtown Alliance, as well as the past chamber president and past rotary president of Lyons Club.
Originally from Kansas City, Pat lived in Newton, Kansas, before putting down roots in Lyons. When he's not in the office, Pat enjoys competitive barbecuing, hunting, golfing, fishing and, last but definitely not least, spending time with his beautiful family.
Diversification does not guarantee a profit nor protect against loss. Raymond James does not provide tax or legal services. Please discuss these matters with the appropriate professional.
Raymond James is not affiliated with the above organizations and/or charitable causes.