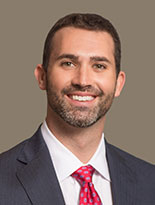 R. Courtland Williams
First Vice President
Complex Manager
Courtland works alongside Craigen and his team in a managerial capacity to support the team's goal of providing multigenerational financial planning, as well as maintaining a high level of service. Through a combination of his in-depth understanding of the financial industry and his experience in working with over 100 financial advisors, Courtland is able to work with our team to provide superior service and give us the necessary resources to help support our clients' financial needs.
He began his financial services career in 2003 as an advisor with Morgan Keegan in Birmingham, Alabama. In 2011, after seven successful years as an advisor and manager, he moved to Greenville to manage the firm's presence in the Upstate of South Carolina. He joined Raymond James in 2012 through the acquisition of Morgan Keegan and has been working closely with Craigen and his team.
Courtland earned a bachelor's degree in marketing from Auburn University and attended financial markets trade group SIFMA's Securities Industry Institute at The Wharton School in Pennsylvania. Courtland is originally from Tuscaloosa, Alabama, and today lives in Greenville with his wife, Kaitlyn, and children, Roger and Noelle.
He is a member of the United Way Palmetto Society, the Greenville Museum of Art and the Greenville Associate Reform Presbyterian Church. In his free time, Courtland enjoys golf, tennis, reading and spending time with his family.