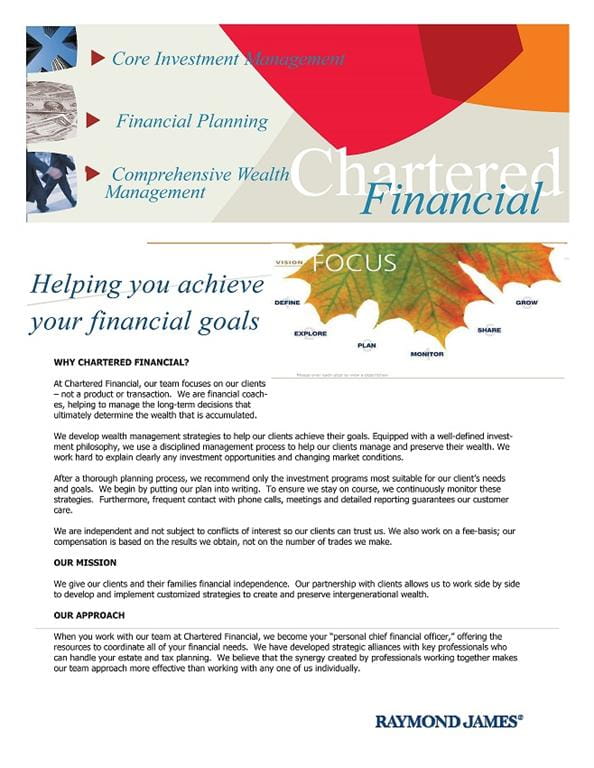 Why come to Chartered Financial?
Our team focuses on our clients – not a product or transaction. We are financial coaches, helping to manage the long-term decisions that ultimately determine the wealth that is accumulated.
We develop wealth management strategies to help our clients pursue their goals. Equipped with a well-defined investment philosophy, we use a disciplined management process to help our clients manage and preserve their wealth. We work hard to explain clearly any investment opportunities and changing market conditions.
After a thorough planning process, we recommend only the investment programs most suitable for our client's needs and goals. We begin by putting our plan into writing. To ensure we stay on course, we continuously monitor these strategies. Furthermore, frequent contact with phone calls, meetings and detailed reporting guarantees our customer care.
We are independent and not subject to conflicts of interest so our clients can trust us.