Our Team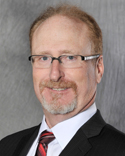 Rodney G. Talbot
President, TAMCO
Investment Advisor Representative, Raymond James Financial Services
Rodney.Talbot@RaymondJames.com
Financial Advisor
Rod began Talbot Asset Management in 1991 and affiliated with Raymond James Financial Services. By that time, he already had more than a decade of experience in the investment industry. He started his career in 1981 with E.F. Hutton, where he specialized in pension plan consulting and management of individual stock and commodity accounts. He left Hutton for Prescott, Ball and Turben, a division of Kemper Securities, as a senior investment manager.
Rod's motto is "Excellence in Money Management," and that is reflected in his membership in the Raymond James Financial Services Executive Council*, an award he has received every year since 1998.
He holds a bachelor's degree in finance from Southern Illinois University at Carbondale. Rod is also an active member and past president of the Winter Garden Rotary Club and serves on the International Board of Directors of Tau Kappa Epsilon Fraternity, where he was Alumnus of the Year in 2005. He is also a past winner of the USA Today State of Indiana Stock Picking Contest.
Rod lives in Winter Garden and has three grown children, Ryan, Haley and Carly, and a grandchild, Zane. He enjoys golf, arena football and traveling and still pitches for the Talbot Asset Management softball team.
Raymond James is not affiliated with the entities mentioned.